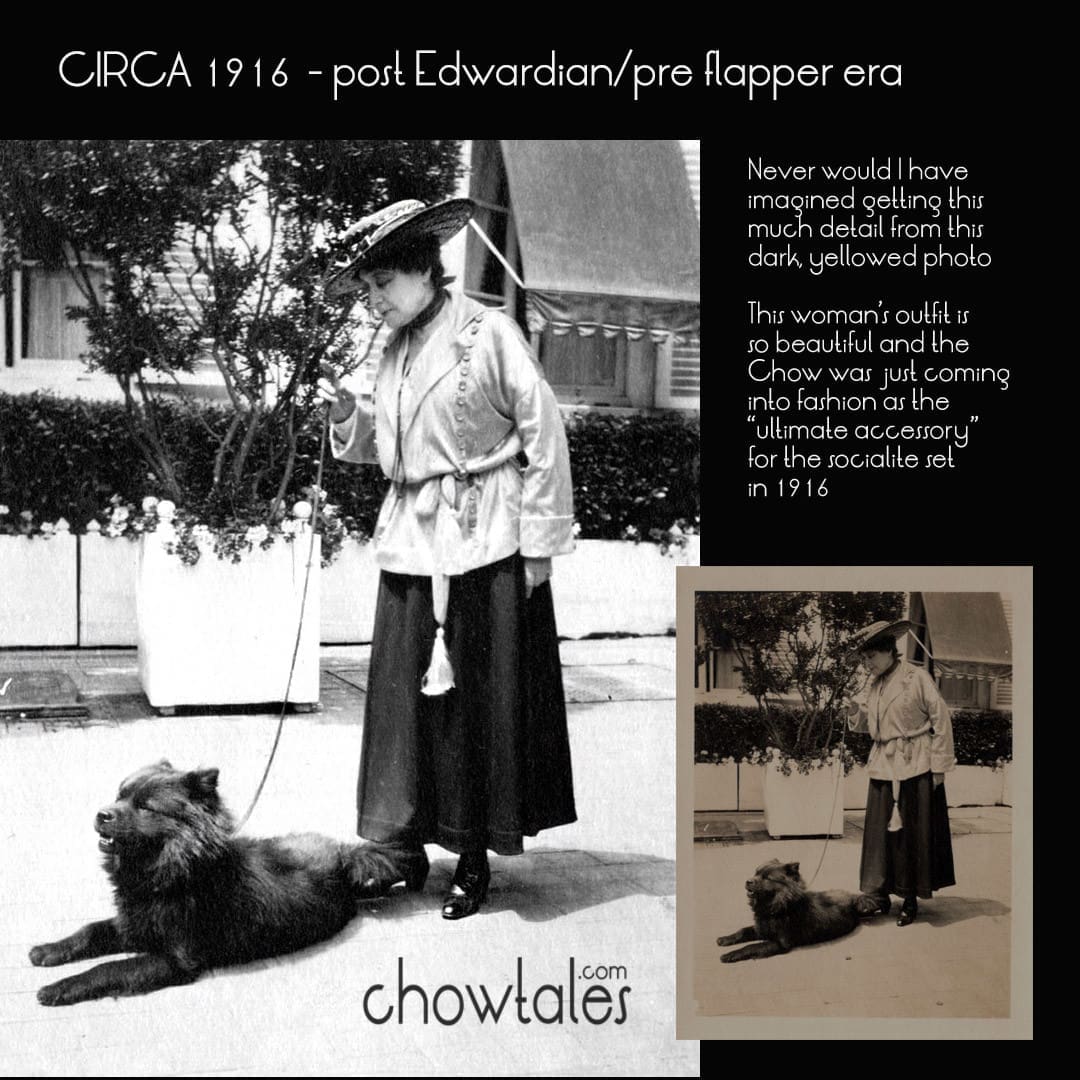 Circa 1916 Stylish woman with her chow. Couldn't you just image this pair strutting up and down the Atlantic City Boardwalk back in the day?
When I started restoring this image I wasn't too hopeful as there was very little visible detail to the naked eye. Its amazing what scanning at 2000 dpi and an hour restoring in photoshop can bring out from an antique photo .
This era was following the Edwardian period ,which her costume echos pretty closely, and a few years later the skirts got shorter, outlines of the dresses very straight and boyish in cut, and the hats became scullcaps over flapper bobbed haircuts.
By the time the 192Os came roaring in , Chows were ALL THE RAGE, influenced mainly from President Calvin Coolidge acquiring 2 chow companions at the Whitehouse
Below is a photo of Joan Crawford  showing the clothing style changes in just a few year's time from the above photo