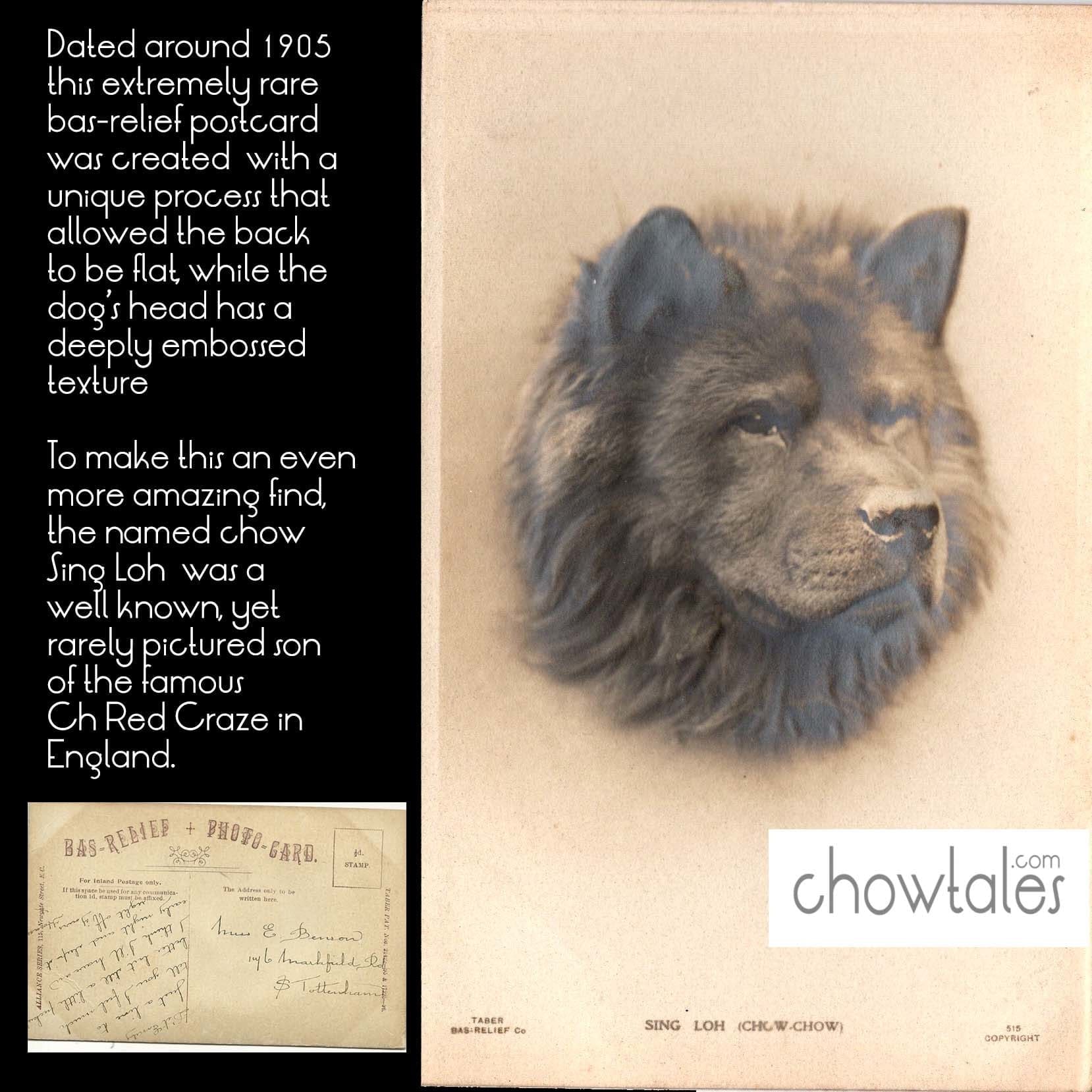 Dated around 1905 this extremely rare bas-relief postcard was created with a unique process that allowed the back to be flat, while the dog's head has a deeply embossed texture To make this an even more amazing find, the named chow Sing Loh was a well known, yet rarely pictured son of the famous Ch Red Craze in England.  I'm so excited to have this original in my collection.  See below for more info about Sing Loh and the Bas Relief cards.
---
CLOSER VIEW OF THE BACK OF THE CARD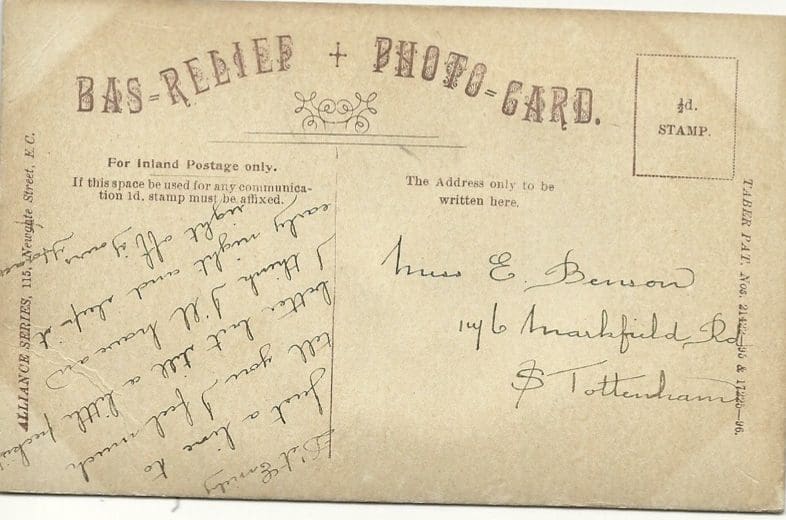 ---
BAS RELIEF POSTCARDS-SOURCE
"Alliance Ltd 1902. Publishers 115 Newgate Street London EC. A firm formed to produce bas-relief cards, a type invented by Freeman Augustus Taber of San Francisco. (Taber Bas- Relief Photographic Co) The Alliance output included, Real Photos of Actors, actreeses, horses, Jockeys and views of the river Thames. The firm was closley realted with A G Scopes & Co which shared the patent for the procrss registered in 1908. "P Scopes & Co. Ltd c 1908, Publisher, 1 Cotton St, Barbican, London, and after c.1917 at 4 Lauderdale Buildings London EC. Trademark "ALLIANCE".
---
BELOW I FOUND SING LOH'S PEDIGREE FROM SOME OF THE TOP STOCK IN ENGLAND AS WELL AS A MENTION IN  AN AKC STUDBOOK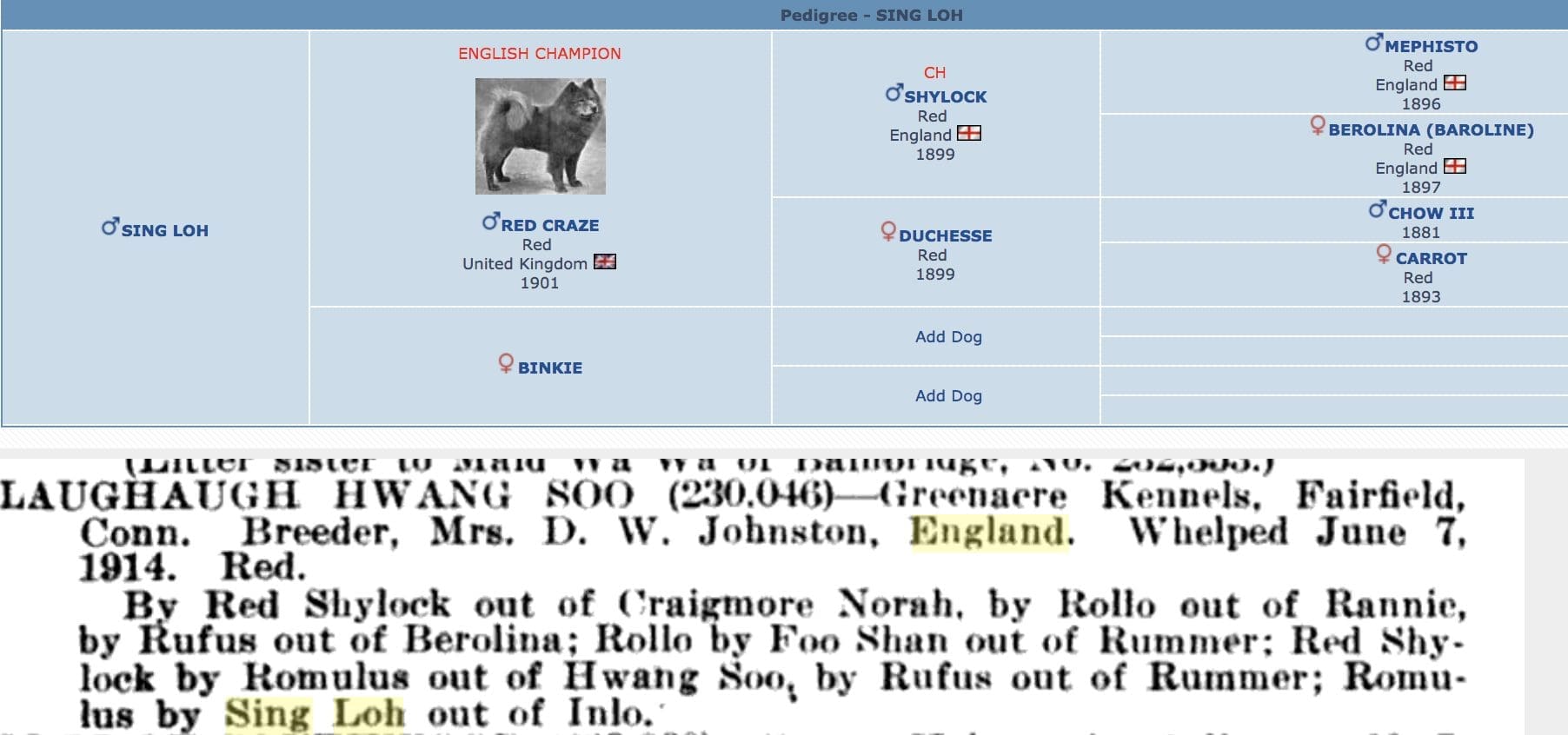 SEE THE RELATED POST BELOW TO FIND SING LOH IN ADDITIONAL ANTIQUE PEDIGREES