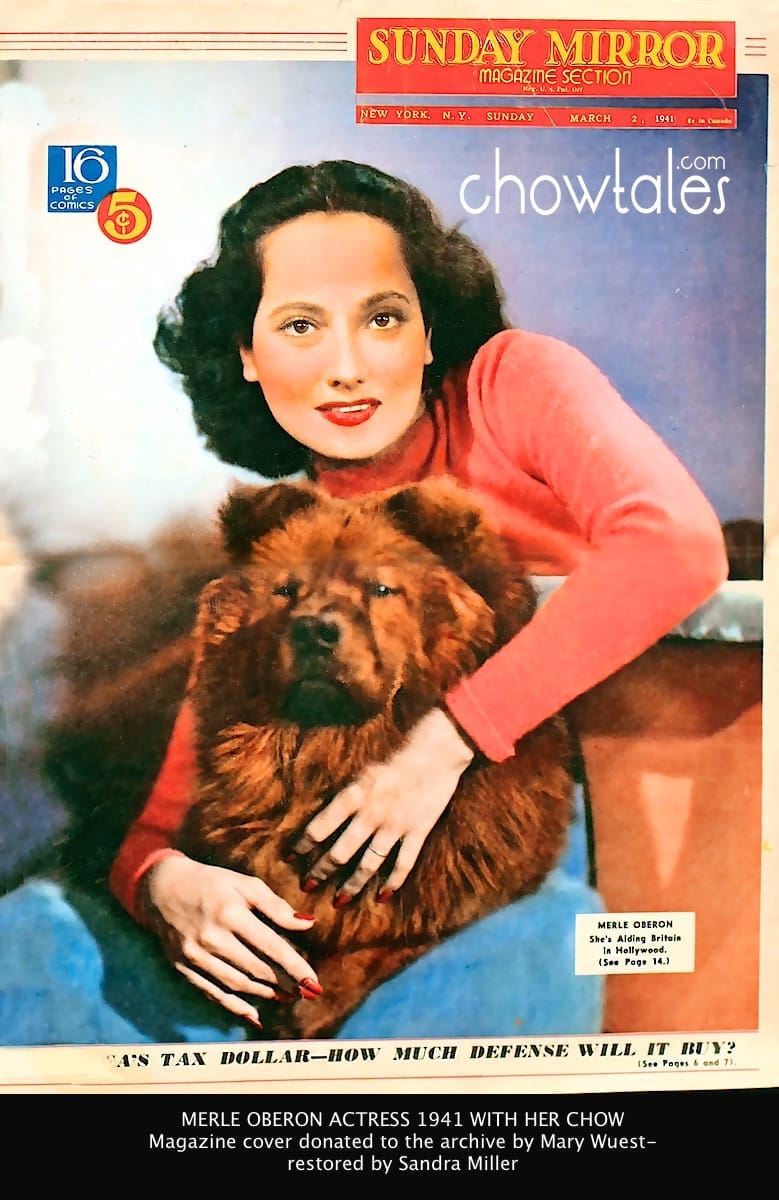 Its a VERY "MARY" time when I receive packages in the mail from 2 of ChowTales loyal contributors. Thank you so much Mary Wuest and Mary Counihan for sending me these incredible items featuring actress Merle Oberon and her pet chow, named "Mark"  I found her dog's name in a 1946 newspaper article!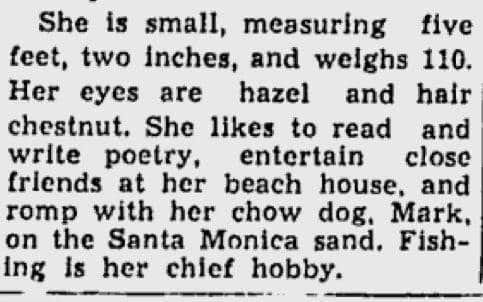 Merle Oberon was born  February 19, 1911 in Mumbai, India…. an Anglo-Indian actress. She began her film career in British films as Anne Boleyn in The Private Life of Henry VIII. After her success in The Scarlet Pimpernel, she travelled to the United States to make films for Samuel Goldwyn. Well known for her role in Wuthering Heights with Laurence Olivier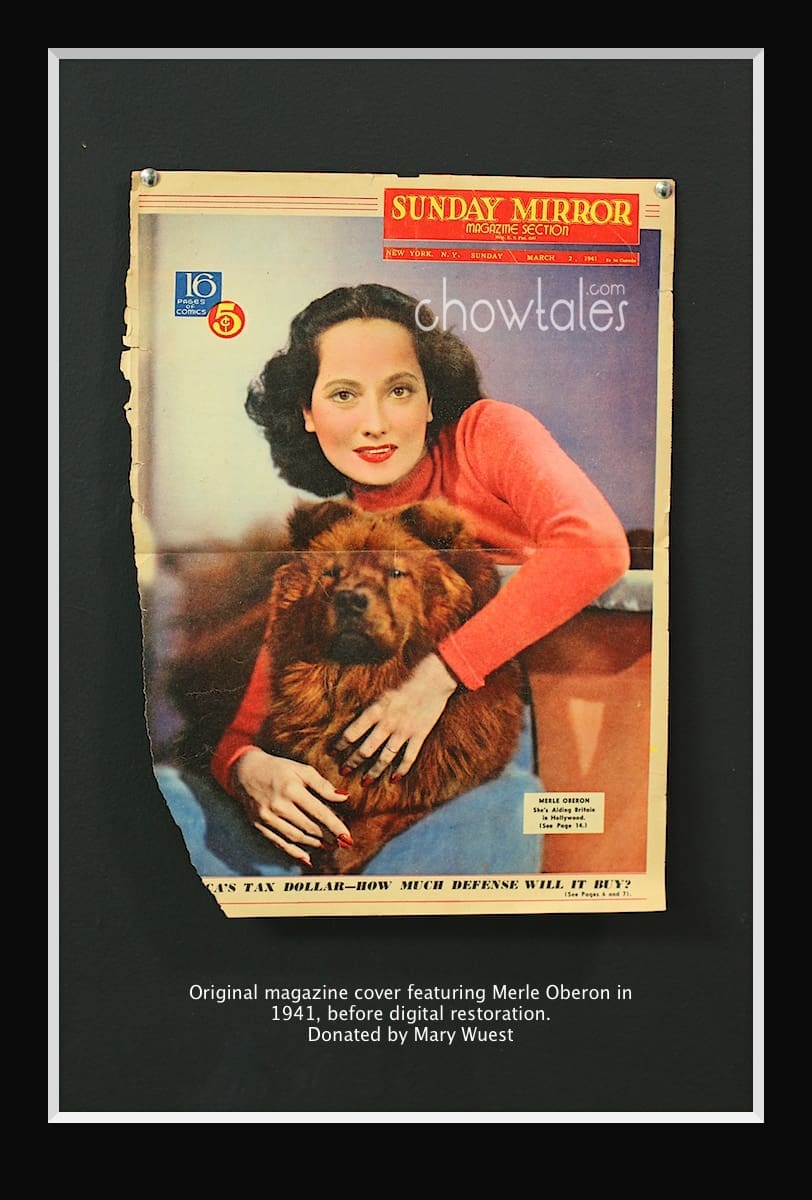 The SUNDAY MIRROR magazine cover (above and below) from Mary Wuest was far to large for the scanner so I needed to photograph it, then I went to work restoring the image by digitally removing creases and tears with some touchup to the color as well
You can see the original cover photograph I took above.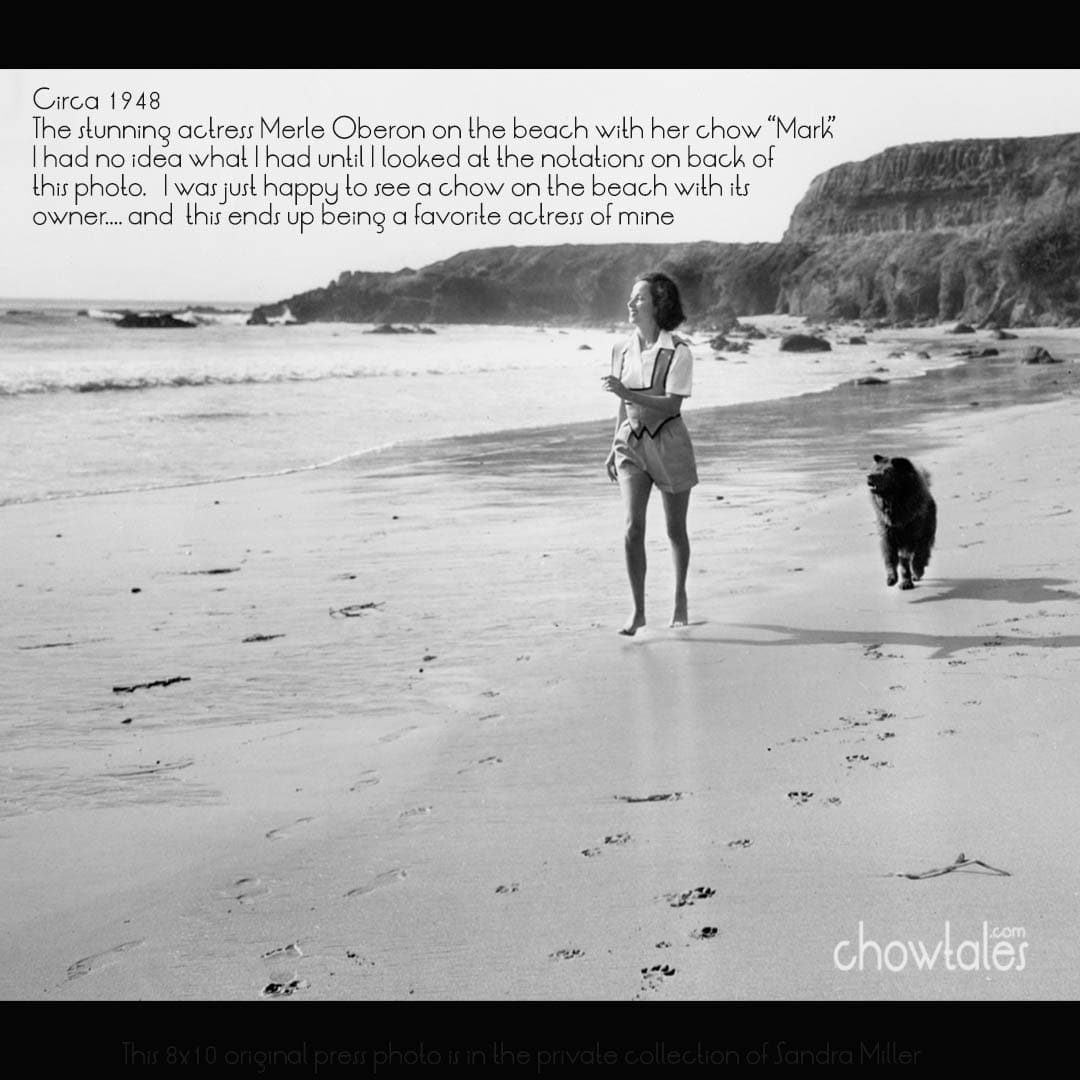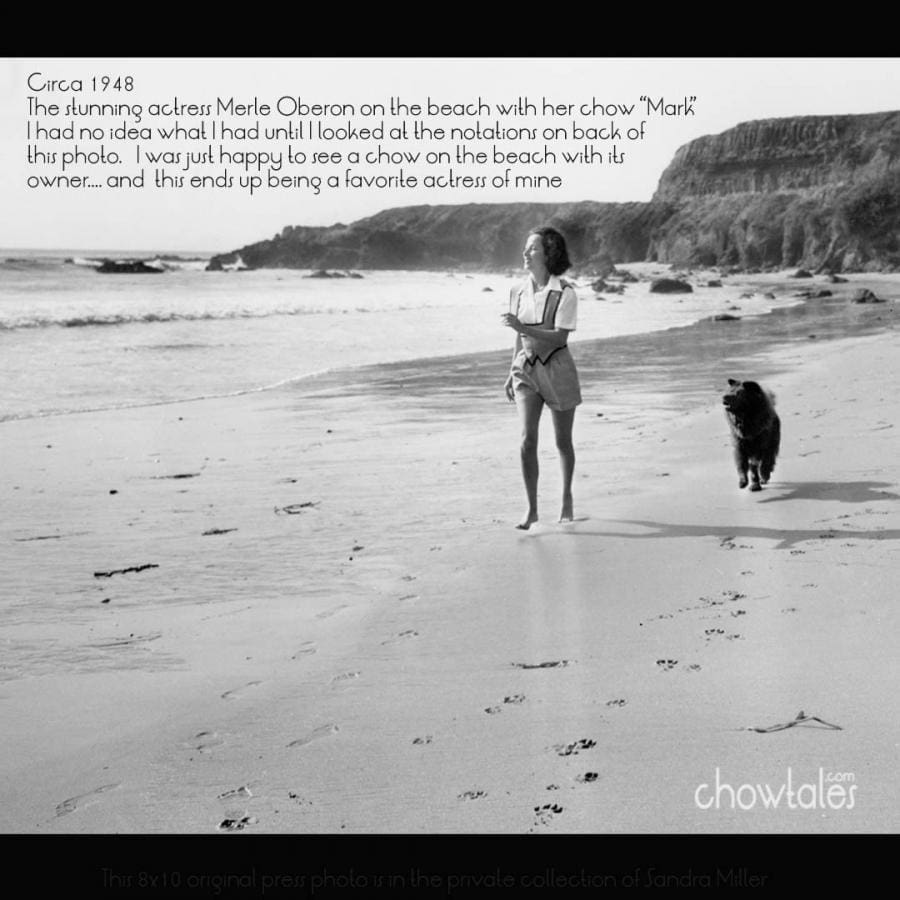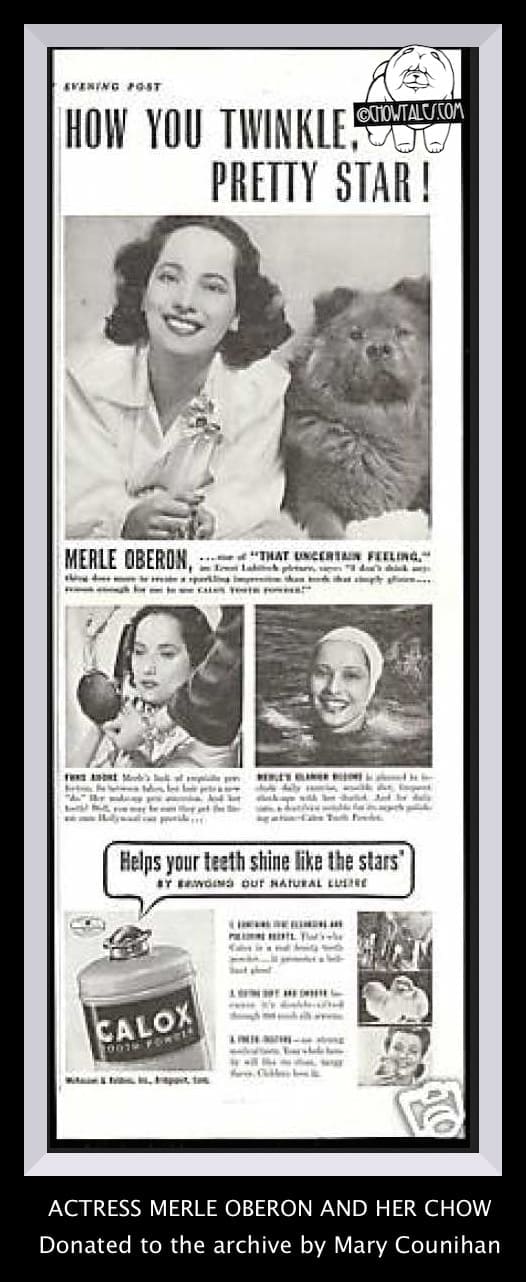 Below is another advertisement sent to me by Mary Counihan.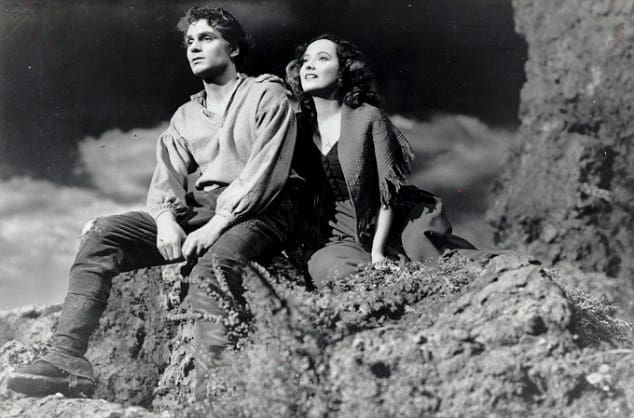 CLICK HERE FOR MORE FASCINATING READING ABOUT MERLE OBERON'S LIFE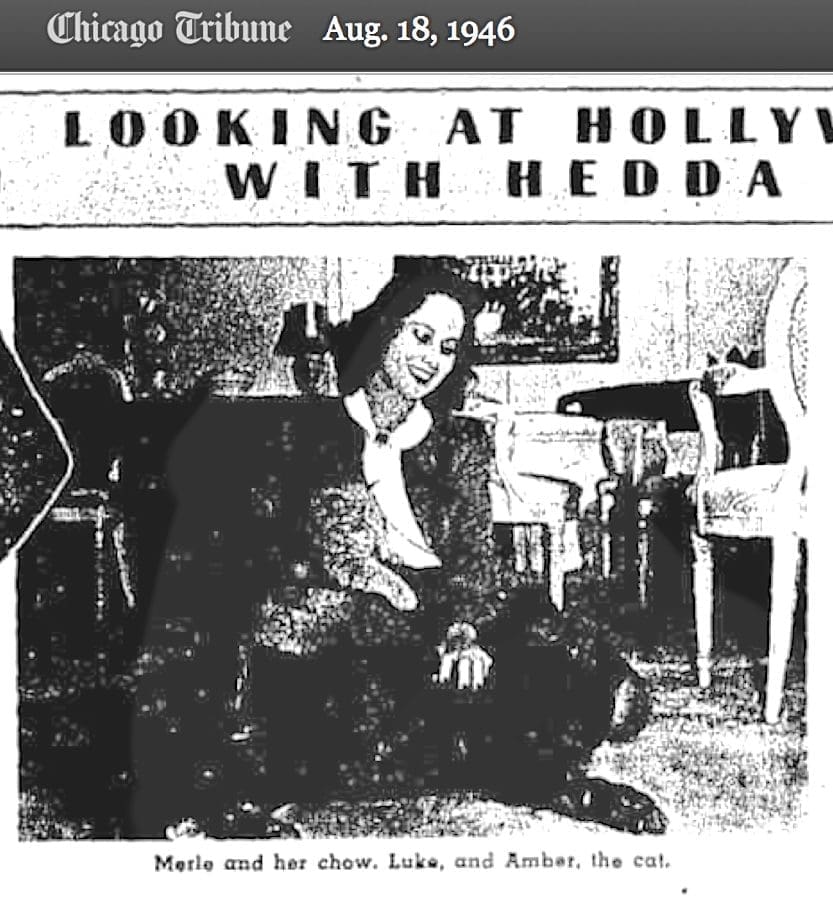 IN THIS ARTICLE THE CHOW IS REFERRED TO AS "LUKE"  INSTEAD OF "MARK" MENTIONED AT THE TOP OF THIS POST.   I WONDER IF SHE HAD 2 CHOWS OR THE PRESS GOT IT WRONG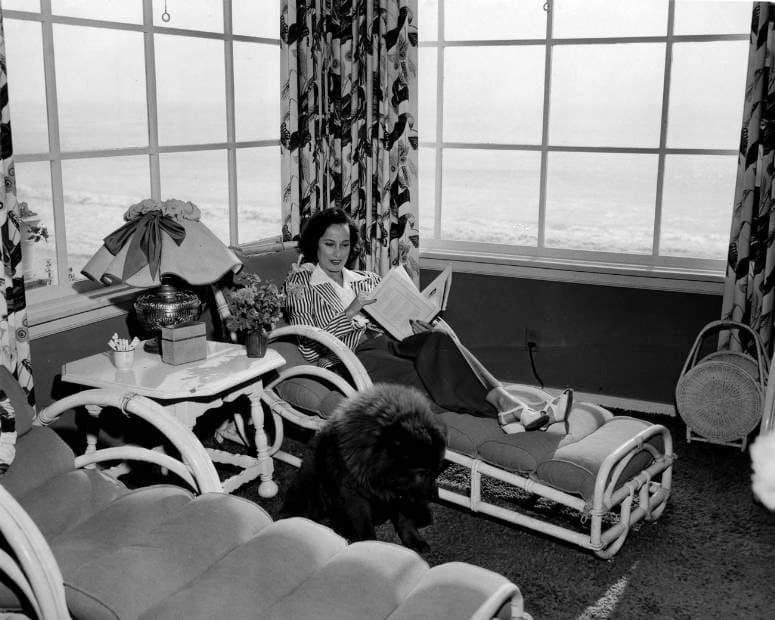 ABOVE: MERLE OBERON AT HOME WITH HER CHOW 1948