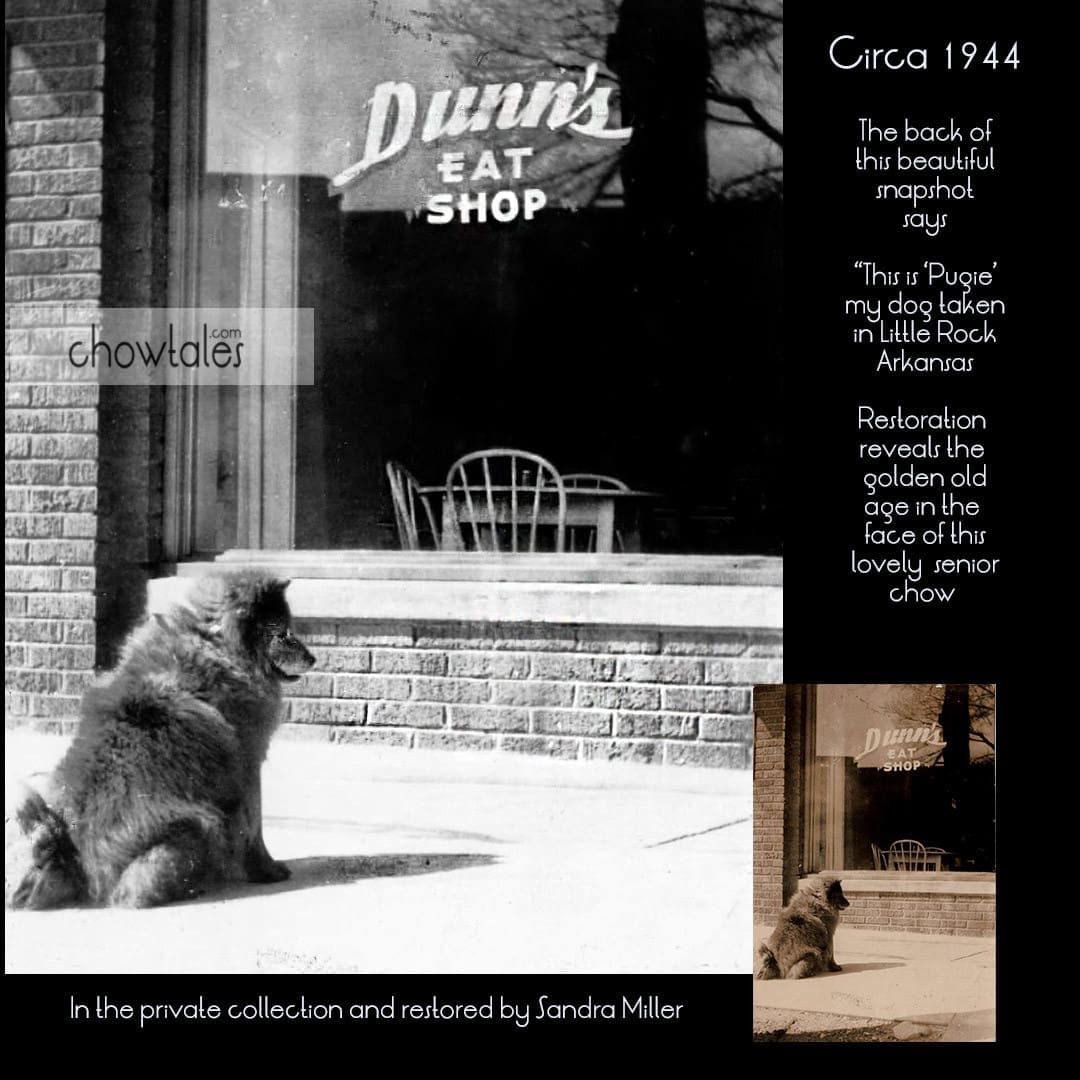 Circa 1944 Photo restoration- I knew this would be a favorite photo for my collection simply on the subjects alone…a chow waiting in front of a Diner….nothing else epitomizes "Chow Time" more.
The bonus happened when I converted this little snapshot to black and white to look for details, and discovered the chow's face is silvered with age. Even a salt/pepper shaker on the table inside revealed itself in the transformation after about 30 minutes of tweeking the image!
Of course I teared up thinking of my precious senior chows and how much they loved to go to cafes and pubs with us…..we would ask "Do you want to do Yappy Hour today?" and they would wriggle with excitement.
This photo is one of my all time favorites now. Do any of my readers know of the Dunn's Eat Shop in Little Rock Arkansas? I'm sure it's long gone but I am looking for any history or other photos of the eatery.