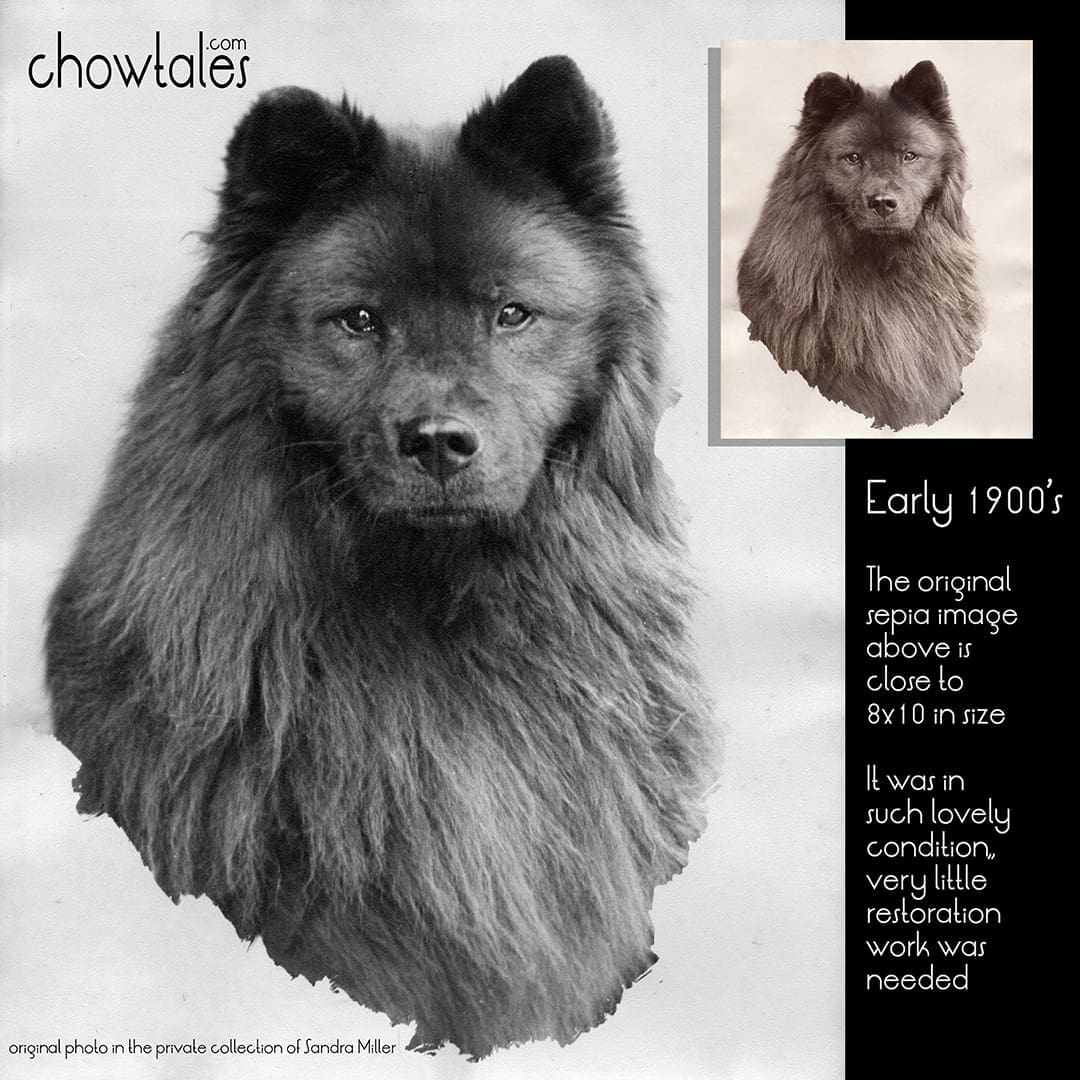 CIRCA Early 1900's- This is a very large photo for its time with an unusual editing process used to "cut out" this stunning headstudy of a chow. I'm guessing it may have been an image used for newspapers judging by the high quality and the "white out" looking technique on the coat/mane edges.
The original sepia tone has such a stunning patina to it. Very even and rich. When converting to black and white all I wanted to do was sharpen a few details and touch up a couple of scratches.
Those hauntingly beautiful eyes!!! I wonder who this handsome chow belonged to and what was the occasion for the unique portrait?