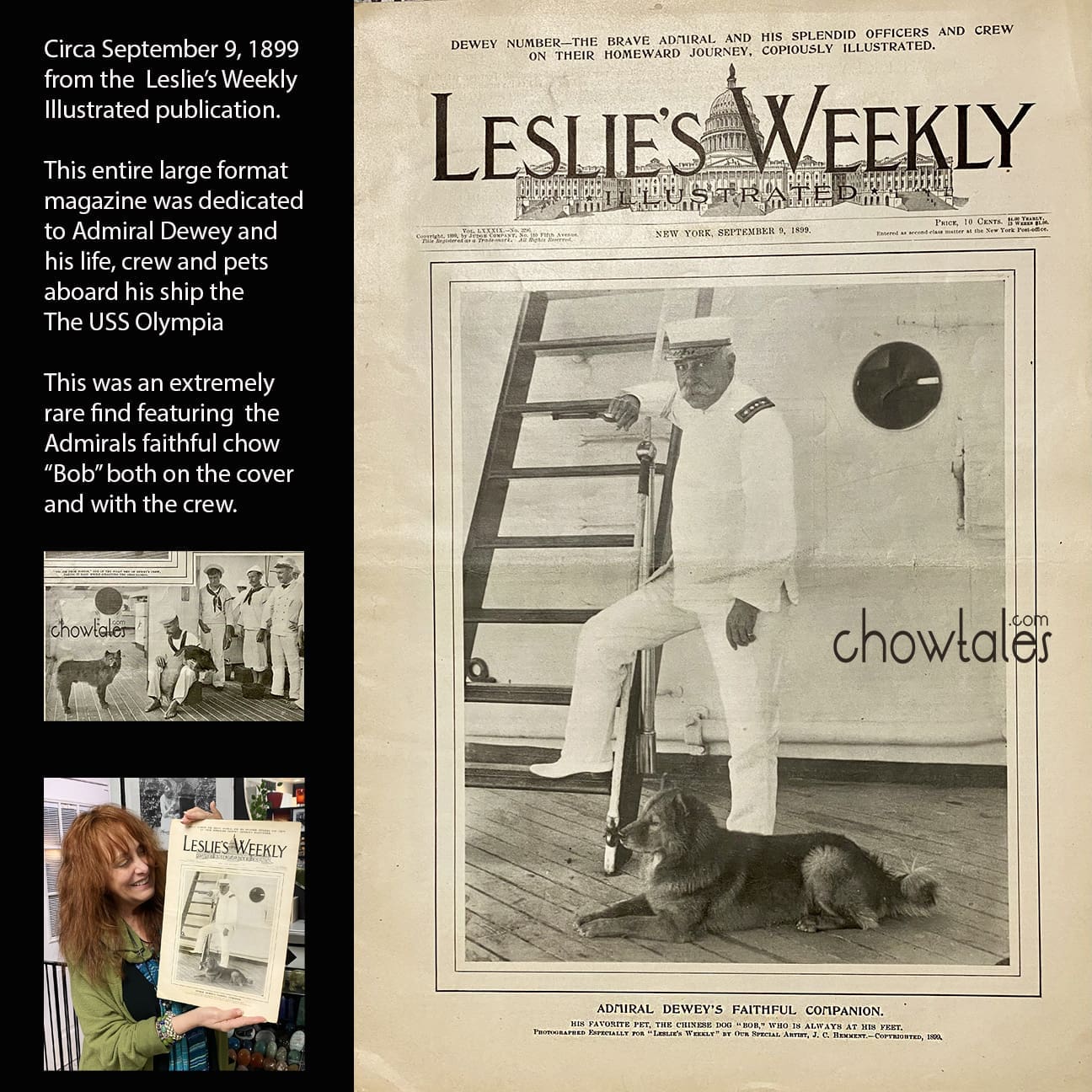 ADMIRAL DEWEY'S FAITHFUL COMPANION  His favorite pet the Chinese dog – Bob" who is always at his feet
There are times when giving the piggy bank a shakedown actually pays off….this is one of them!   I discovered this very large scale 1899  magazine in outstanding condition other than a single fold down the middle and could not live without it!  The entire publication was dedicated to Admiral Dewey and his crew and pets of the USS Olympia.   The Admiral's chow "Bob", featured on the cover and inside, was found in China and quickly became his favorite mascot and companion.  Dewey was rarely seen without this loyal dog at his feet.
Much was written about Bob in the papers and magazines, as this was a first glance at this unusual breed of dog, with a black tongue no less, who won the hearts of Americans from sea to shining sea.  Bob was one of the earliest  Chinese Chows as well as the first Chow Celebrity to grace our shores.   From that point the chow craze in America began, to be followed by the even bigger fad of the 1920s when President and Grace Coolidge owned their Whitehouse chows Tim and Blackberry.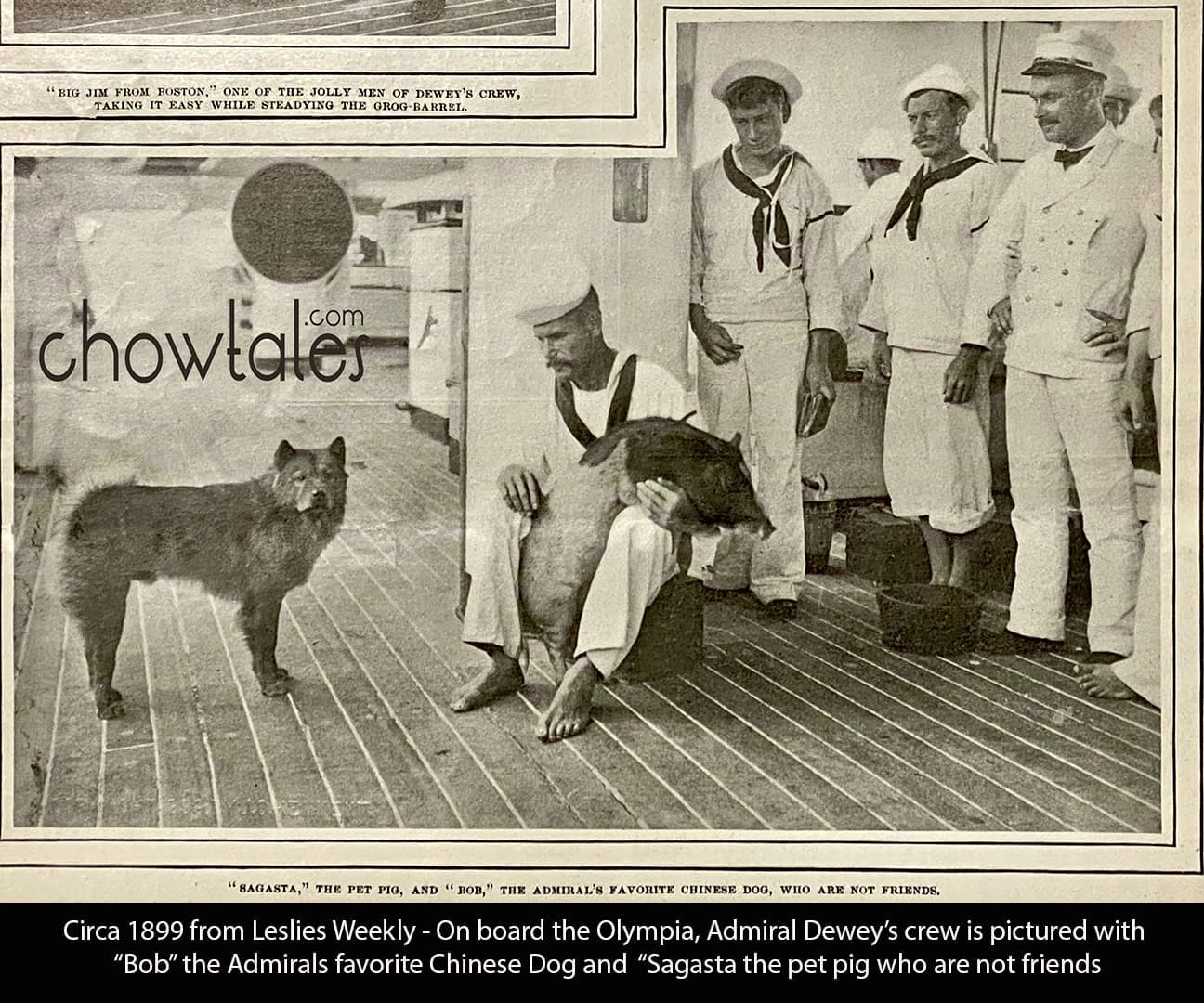 I have an extensive collection of Admiral Dewey and Bob photos and articles on ChowTales with a large part of the collection being at this link.  SEE MORE
This is one of my most treasured finds for ChowTales and for our beloved breed history.  I will be doing some more restoration work on these images to bring out the details but thought it important to share the photos pretty much "as is" so you could see the incredible condition this ephemera is in …well over a century old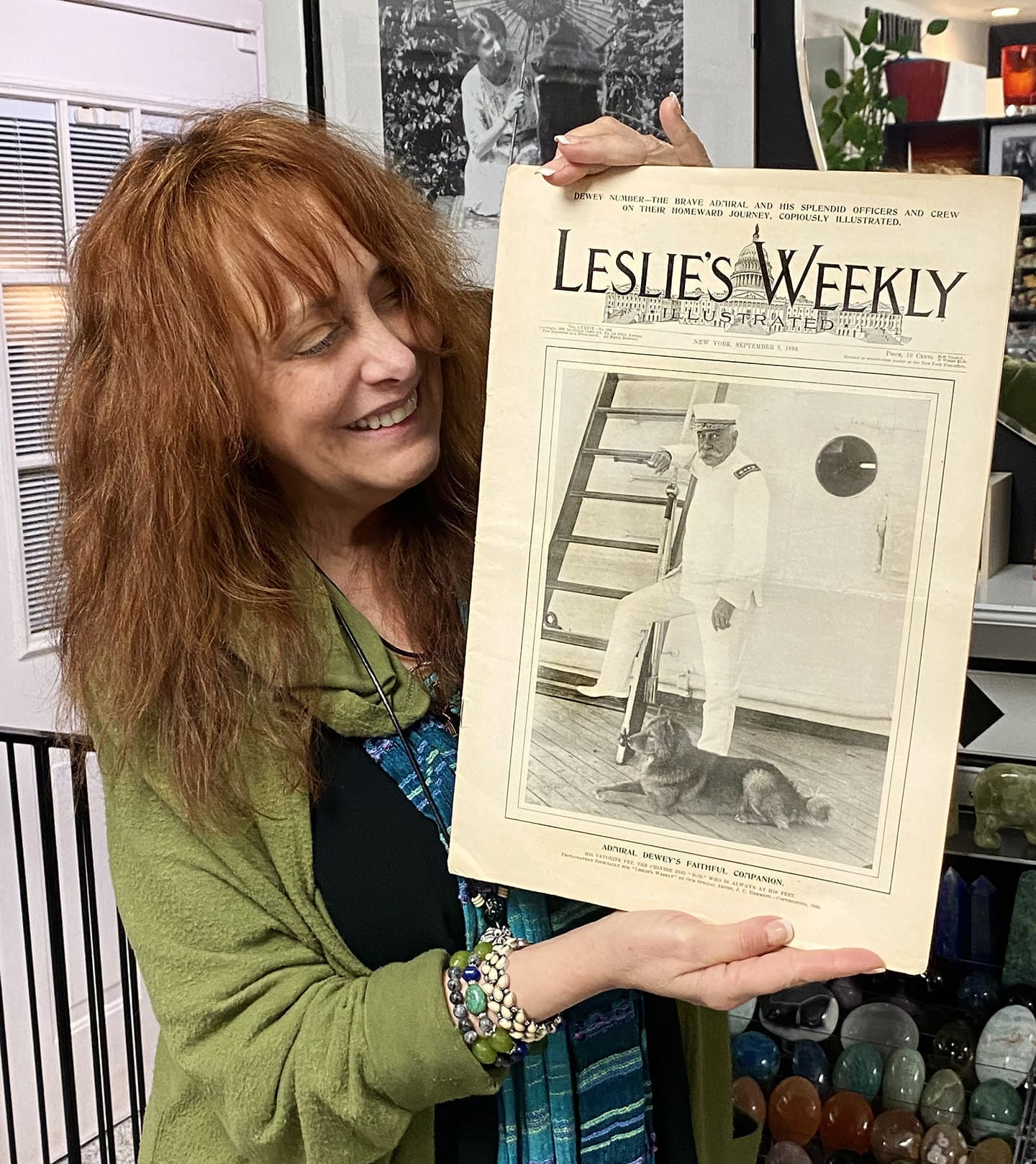 BELOW ARE TYPICAL ADVERTISEMENTS FOUND IN THIS 1899  PUBLICATION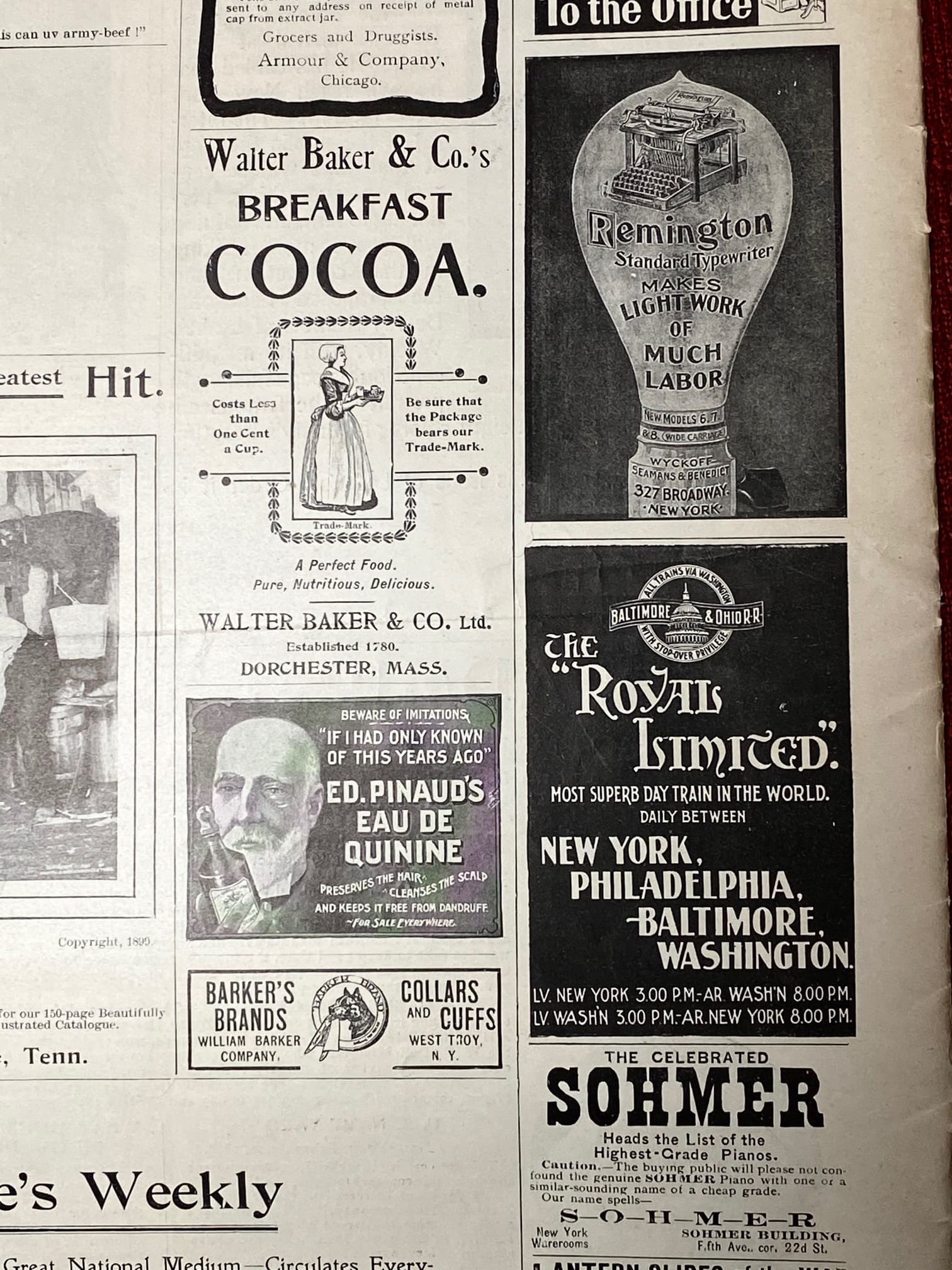 BELOW IS AN EXAMPLE OF SOME OF THE PAGES IN THIS PICTORIAL ESSAY ABOUT ADMIRAL DEWEY AND HIS LIFE ABOARD THE SHIP