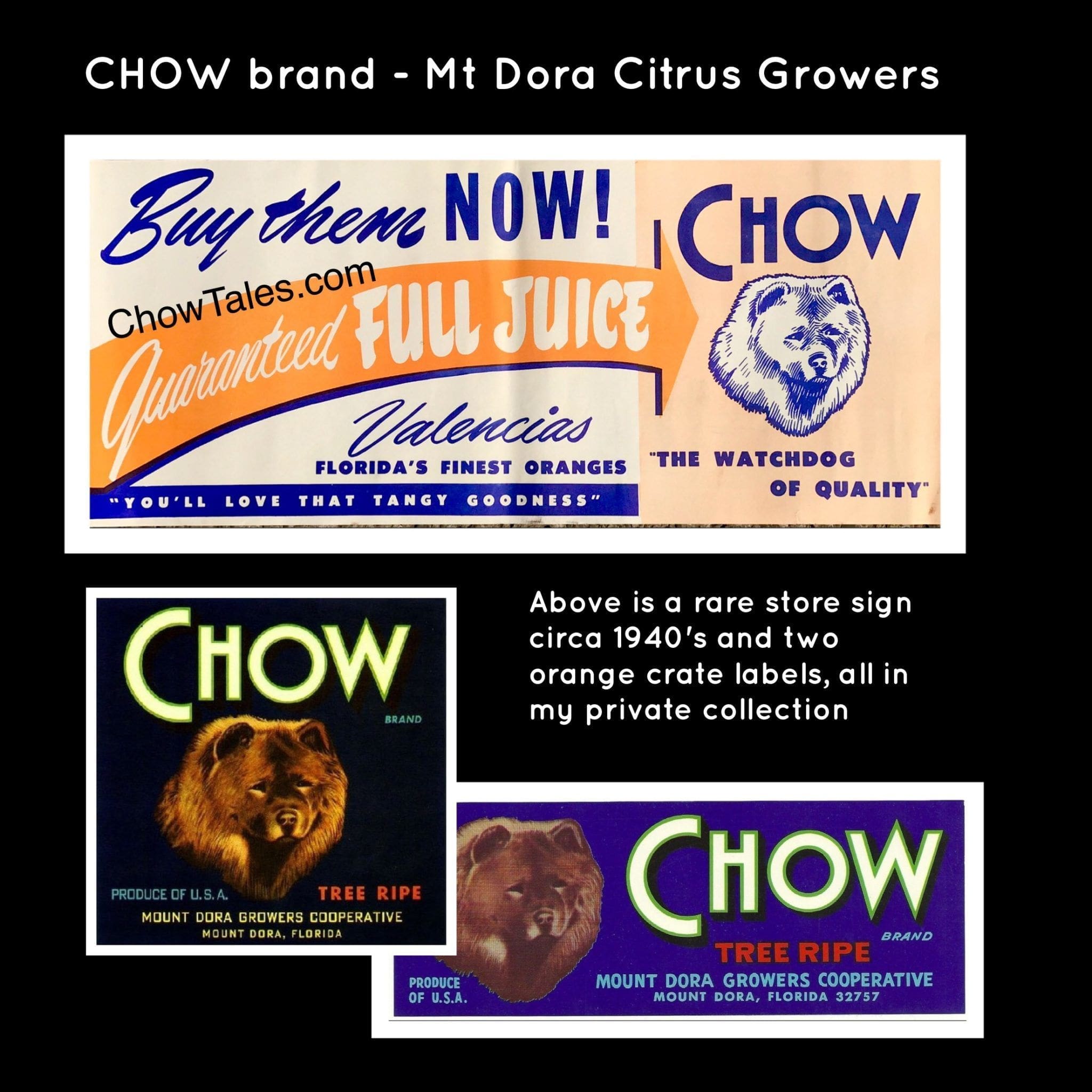 Over the years of collecting Chow ephemera, I have run across the two beautiful  vintage 1940-1950's citrus crate labels you see at the bottom of this collage, a number of times.  The blue one was a gift from my friend Layla!
I adore the graphics and even have the black one hanging in my kitchen.   Well recently I was extremely fortunate to have acquired the VERY rare orange toned store sign you see at the top.  This is the type you you see in the neighborhood grocery ,  stapled to the wall or taped in a window to draw in customers.   Almost always these signs become brittle, faded and torn and just get thrown out.   The fact that this one survived nearly  80 years …..and is still in one piece is a small miracle.  The sign measures in at a wonderful 9″ high  x 20″ long
I am so happy to be able to now call this trio of  advertising  gems, an official "collection".  I have included some newspaper ads for CHOW brand citrus below.   They were regarded as some of the highest quality sold nationwide.  Each orange had the word "CHOW" stamped on it!
---
BELOW….ONE MORE VERSION OF THE SQUARE LABEL . I'M NOT SURE THE YEAR ON THIS ONE – THIS VERSION SAYS "Mor-Juce" in the lower right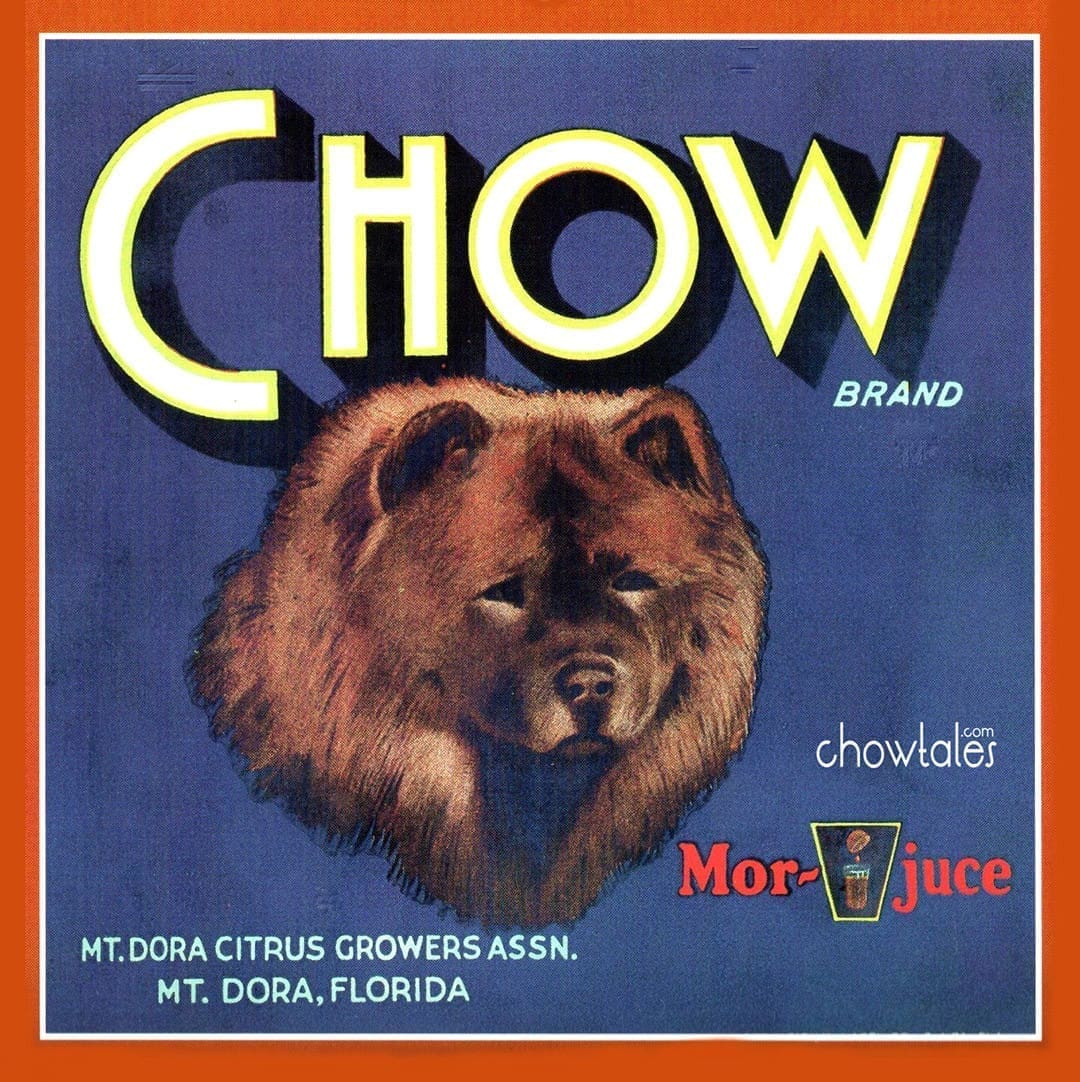 ---
ABOVE:  Can you imagine CHOW stamped on your oranges!!!  I'd buy that!!!  Newspaper ad circa 1957
---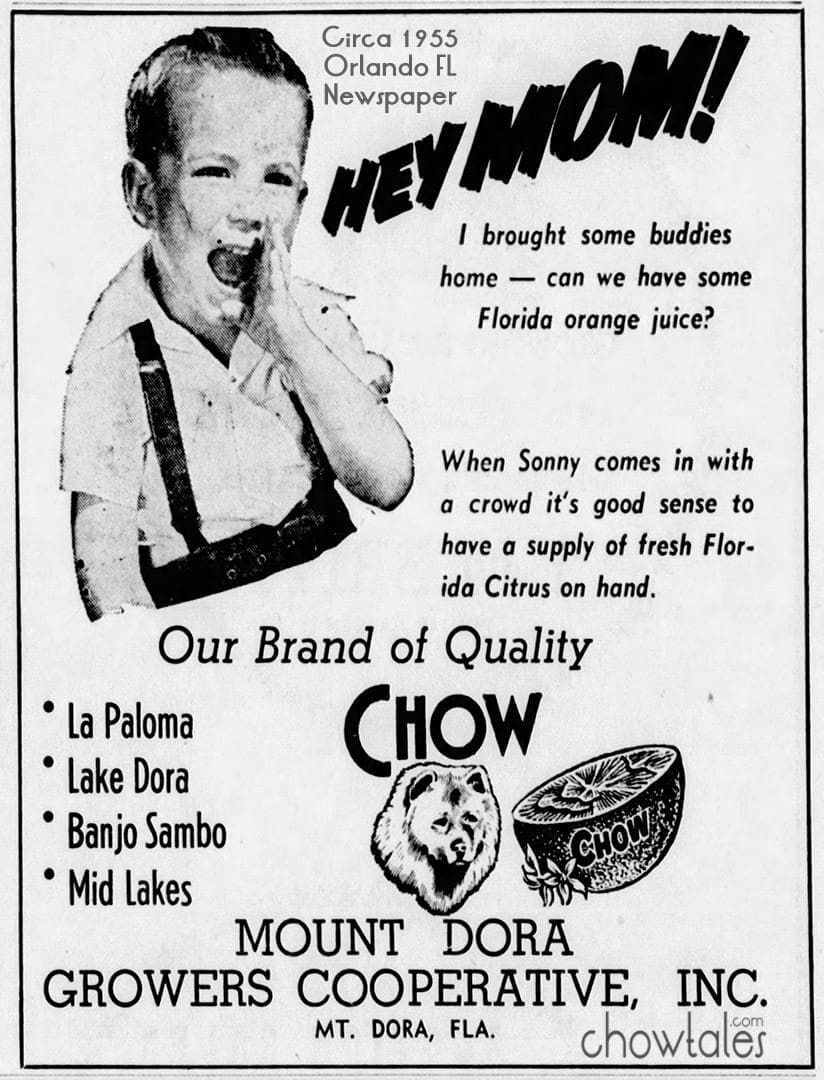 Above is yet another  great ad for CHOW brand oranges circa 1955, Orlando Florida Newspaper
---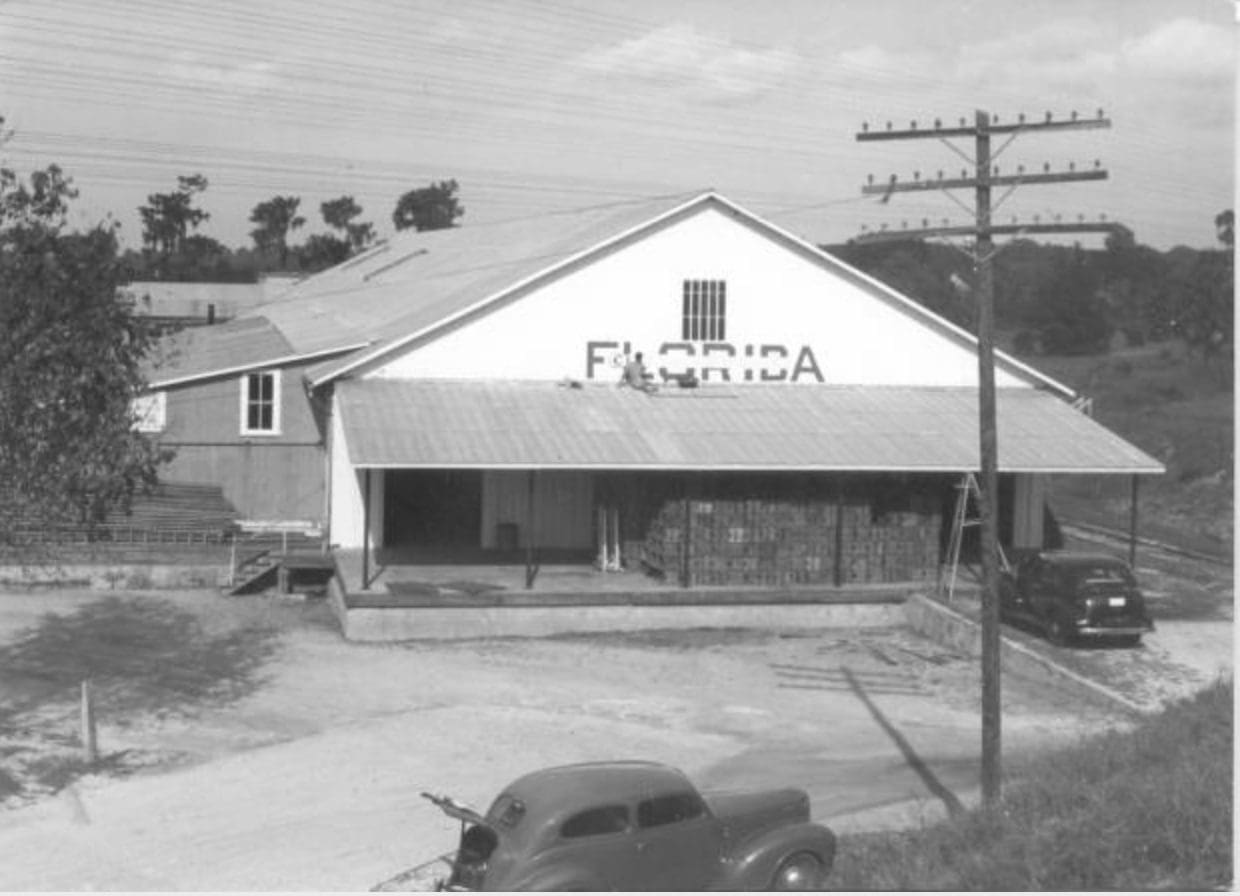 And above a photo from the Mt. Dora history Museum showing THE HOME OF CHOW brand sign to the left