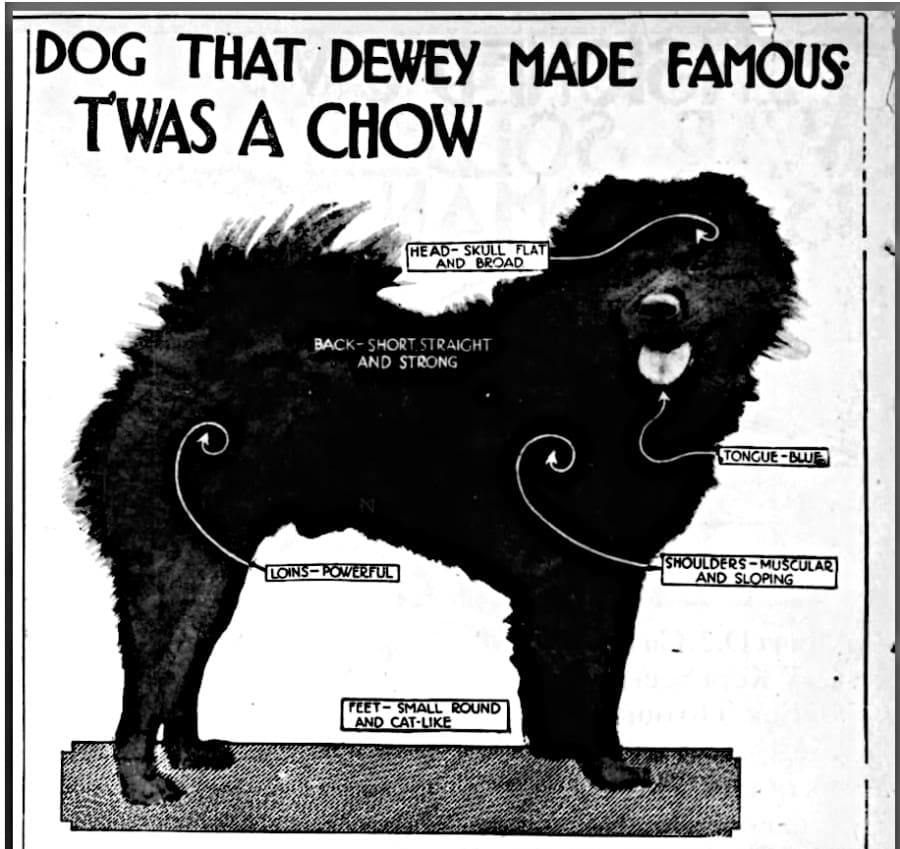 SOURCE:  St. Louis Post-Dispatch (St. Louis, Missouri) · Sun, May 25, 1913
NOTE: As is the case in many of the articles I post from  bygone eras, one must look past the sterotypes of the day and just absorb the content that is of real historical importance to our ancient Chow breed.
THIS WONDERFUL ARTICLE FROM 1913 GIVES THE READER A REAL INSIGHT INTO HOW FAR THE CHOW HAD COME (FROM BEING THE MAIN COURSE TO BEING TOO EXPENSIVE TO EAT)  IN ABOUT 15 YEAR'S TIME SINCE IT'S INTRODUCTION TO AMERICA.  THE ARTICLE  WAS IN PRETTY BAD SHAPE BUT I MANAGED TO TWEEK THE TEXT TO THE POINT WHERE IT IS READABLE.  ENJOY AND GIVE YOUR CHOW A HUG!!!!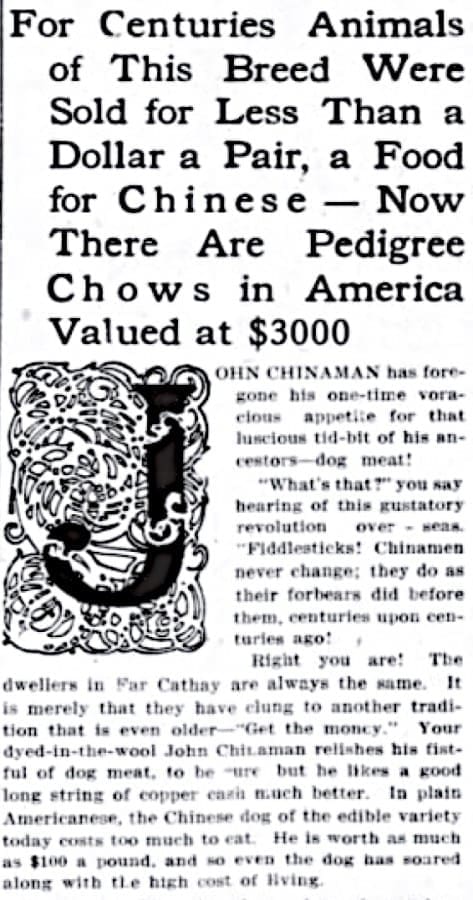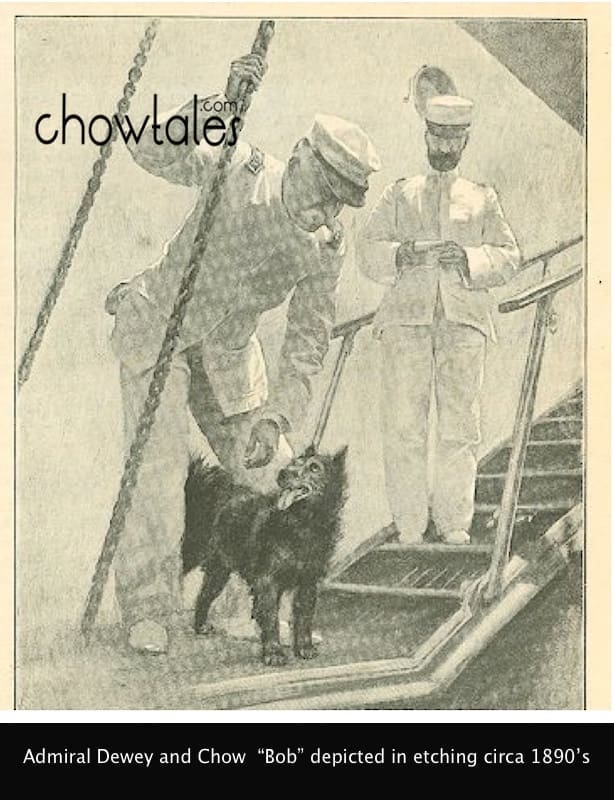 CLICK THE VINTAGE  BUTTON TO DISCOVER MORE ABOUT ADMIRAL DEWEY AND HIS CHOW "BOB "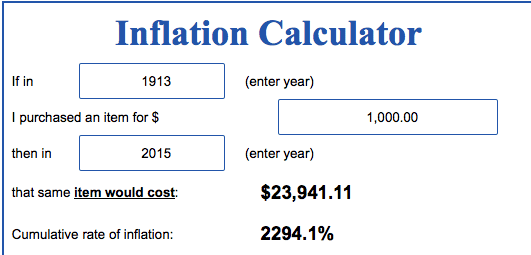 THOSE NUMBERS IN THE ARTICLE TAKE ON EVEN MORE MEANING USING THE INFLATION CALCULATOR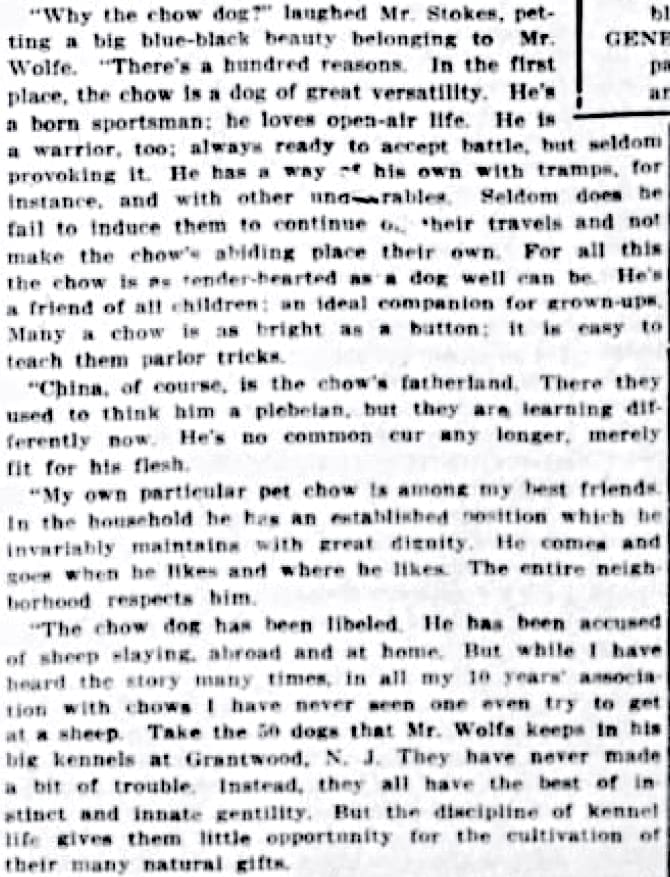 I LOVE THE DESCRIPTION OF THE CHOW IN THIS LAST PARAGRAPH BELOW