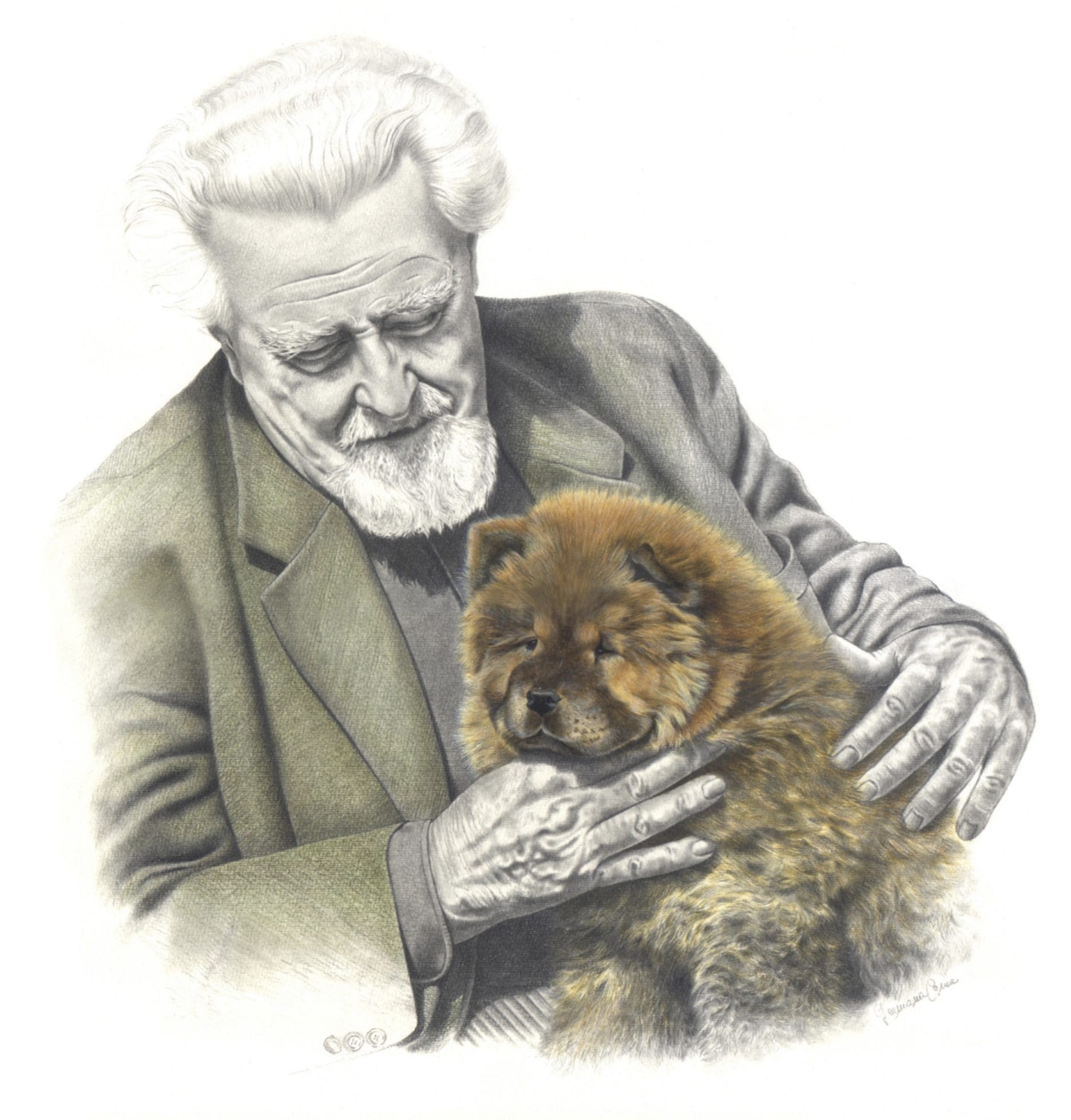 ABOVE ORIGINAL ARTWORK by artist Germana Conca ©2004  "Konrad Lorenz con il suo Chow"  Watercolor and Pastel on paper
Konrad Lorenz  (1903-1989) was an Austrian zoologist, regarded as one of the founders of modern ethology ..the study of animal behavior.  Thank you to my very helpful ChowTales friend and follower Jeff Austin for showing me this beautiful artwork above, which led to a bit of a treasure hunt for more photos and information regarding the Chow connection…and of course book purchases!!.   I am still researching, but wanted to get these few items posted right away while it was fresh in my mind.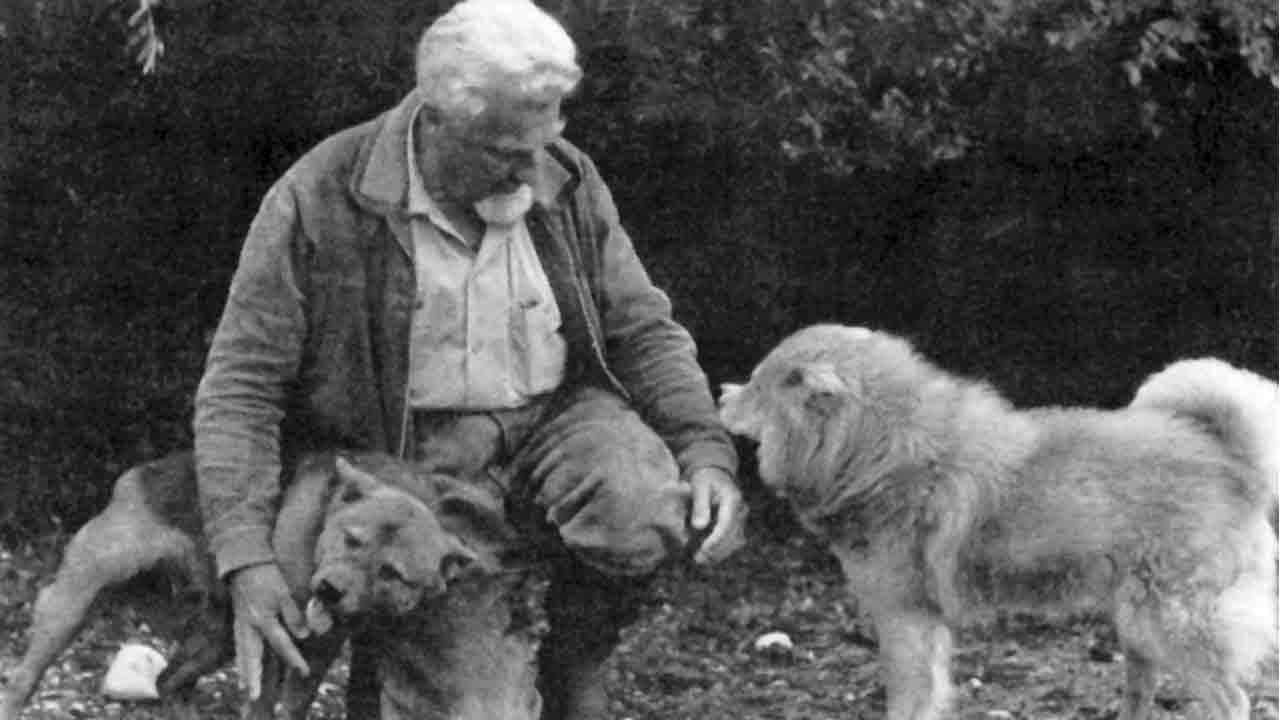 ABOVE IS KONRAD LORENZ WITH 2 OF HIS DOGS.  THE ONE ON THE LEFT COULD BE A CHOW MIX?
This First Editon book pictured below entitled So Kam Der Mensch Auf Den Hund, loosely translated from German to English as "Man Meets Dog" features a wonderful chow illustration on the cover….a breed that Konrad Lorenz himself owned.  I also purchased another later version of the book with equally lovely Chow artwork on the cover and will get a better photo once it arrives.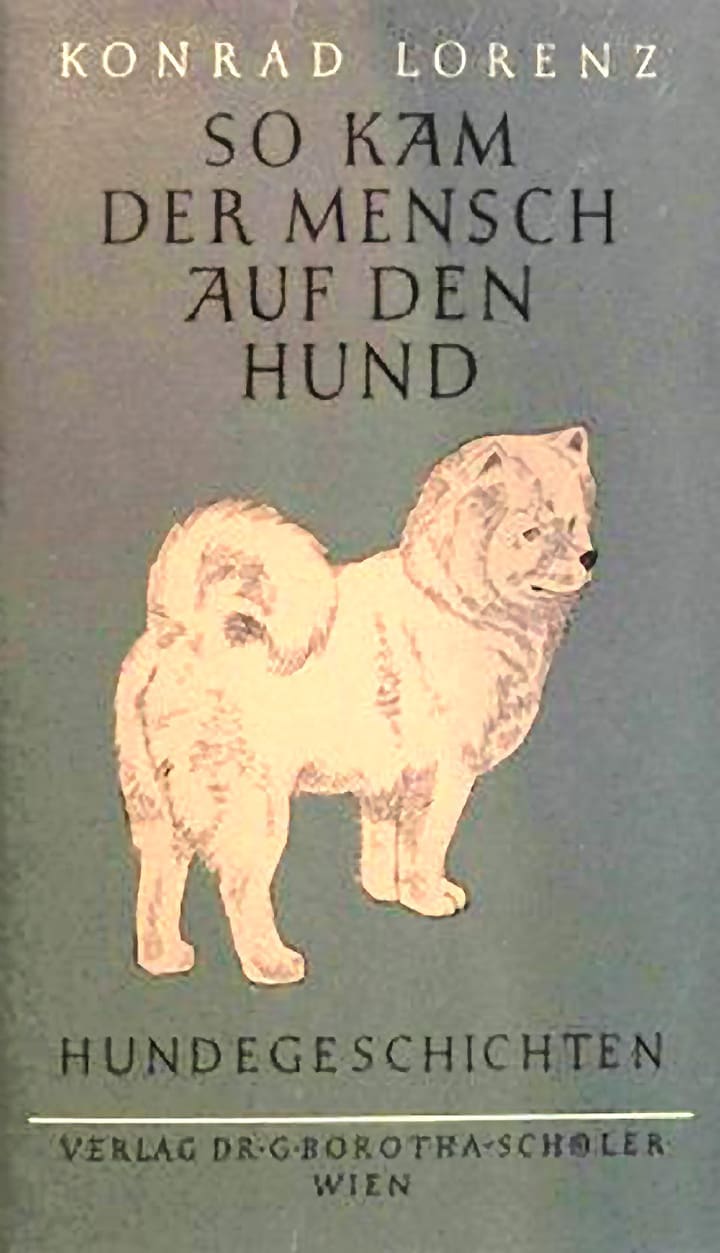 Written in 1949 by Konrad Lorenz .This first edition book above, circa 1950 is written in German   (publisher Verlag G. Borotha-Schoeler)
The first English version of "Man Meets Dog" was published in 1954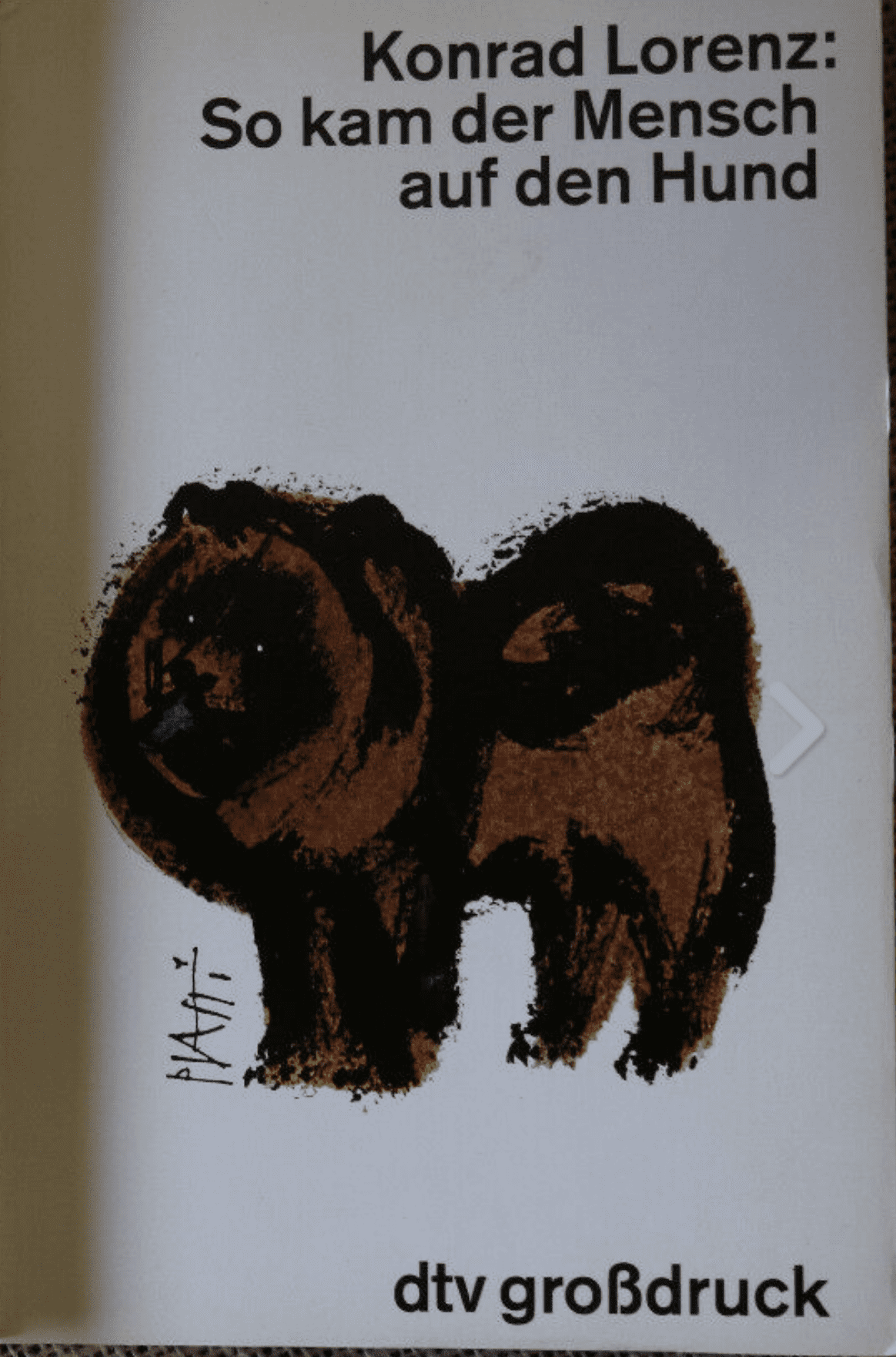 "The bond with a dog is as lasting as the ties of this Earth can ever be."     
Konrad Lorenz