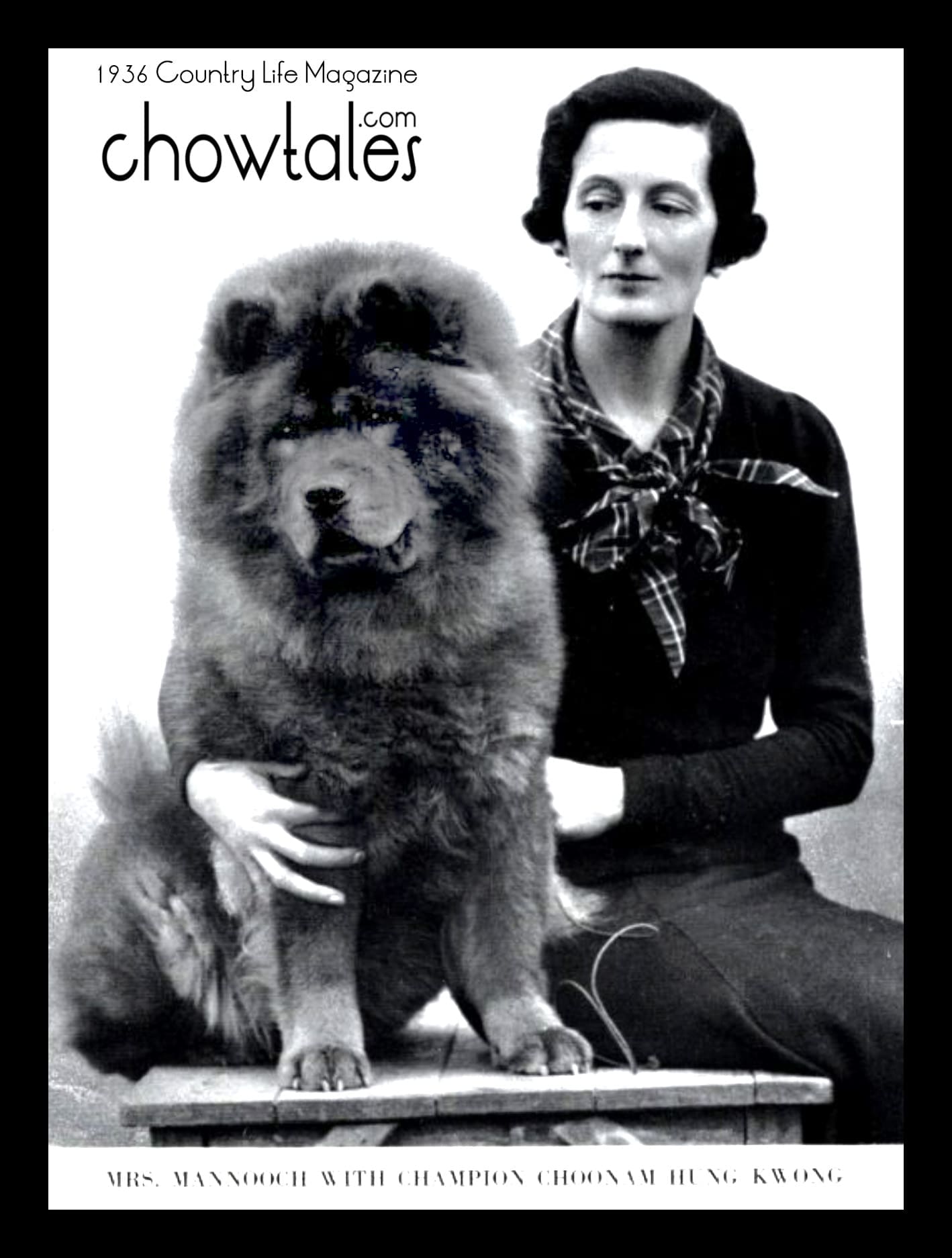 There are few breeders who have made as impressive of an impact on our Chow breed as England's Mrs. Mannooch of Choonam Kennel fame. The 10,000.00 Chow Ch. Choonam Brilliantine sold to America was one of her most famous. You can read much more about him at the related links below.
Many articles have been written about these famous dogs in top dog publications but the rarity of this one resides in the pages of Country Life Magazine from May 30th, 1936.   This magazine highlighted all forms of Country Life, gardening, architecture, homemaking, fashion and sports such as horses and dog related on occasion.  This is a very prestigious feature of Mrs. Mannooch's life's work with her outstanding breeding program complete with stunning photographs taken by the famous dog photographer Thomas Fall.    It took me 15 years or more to finally scan in these oversized pages.   It feels wonderful to finally have them in the archives Enjoy!!!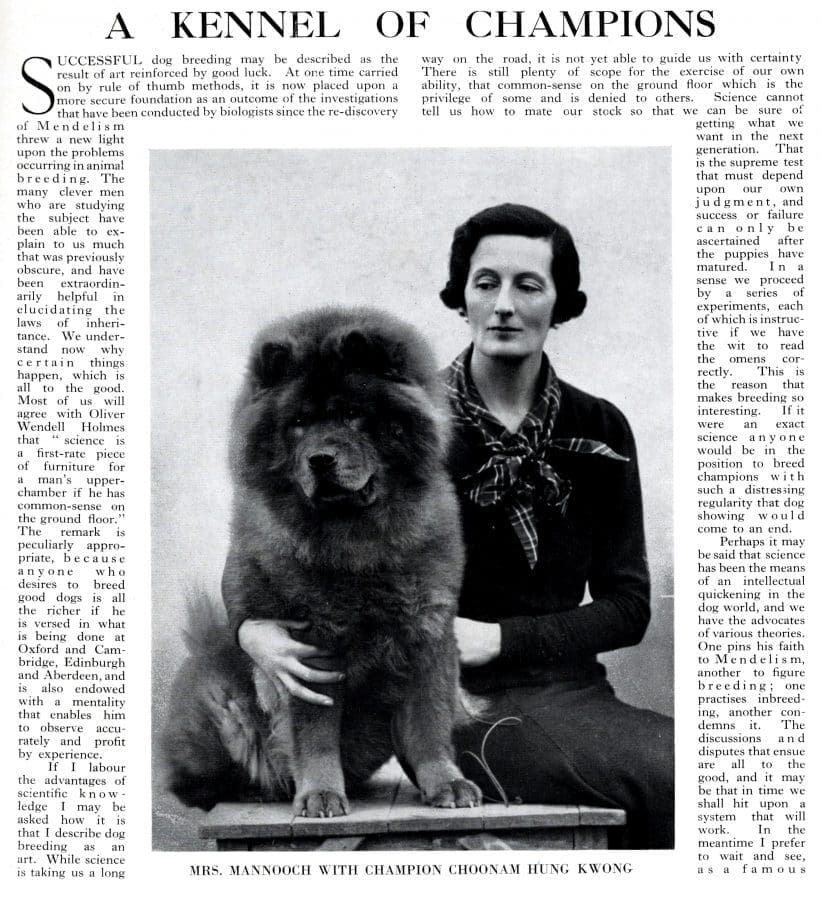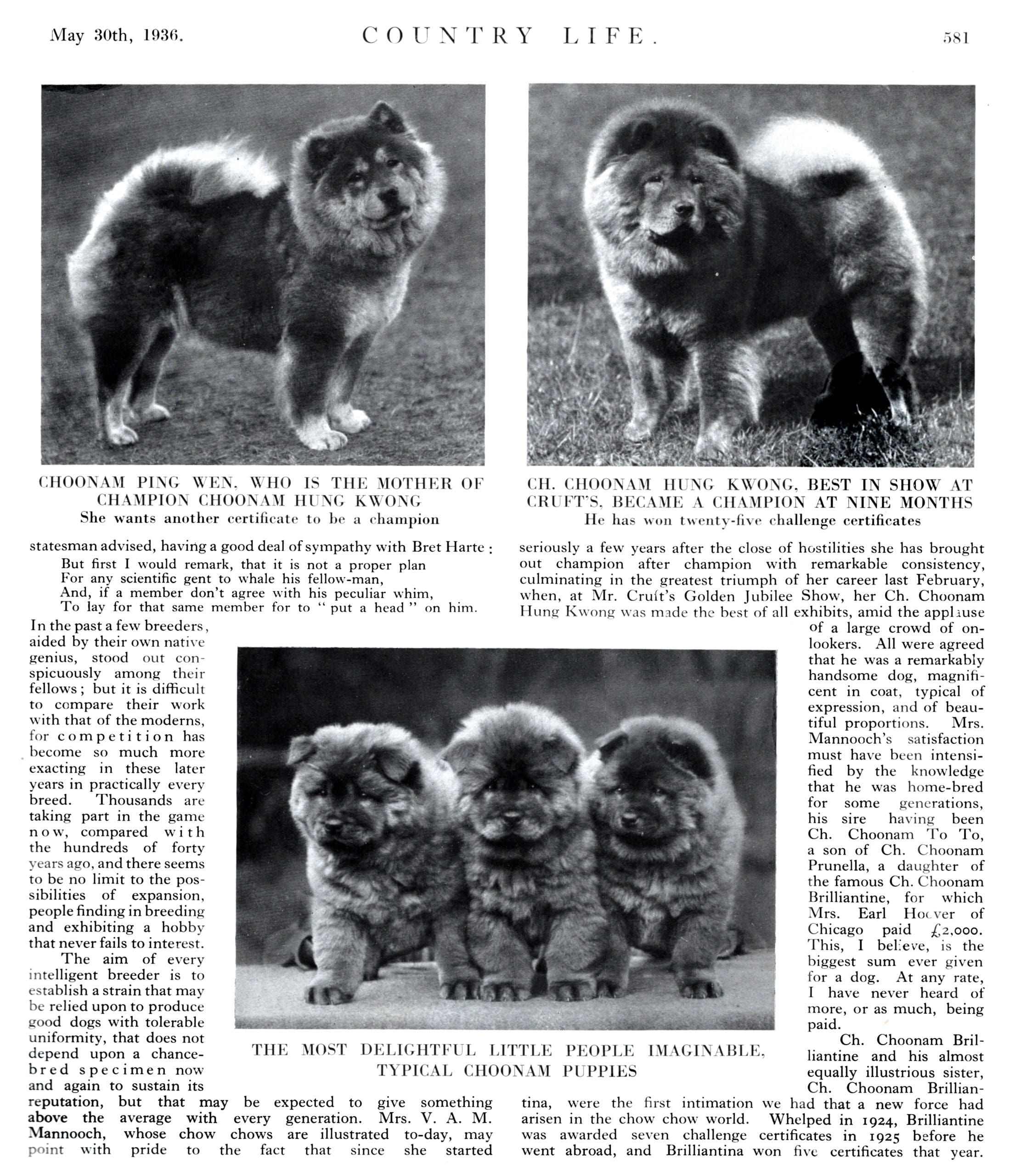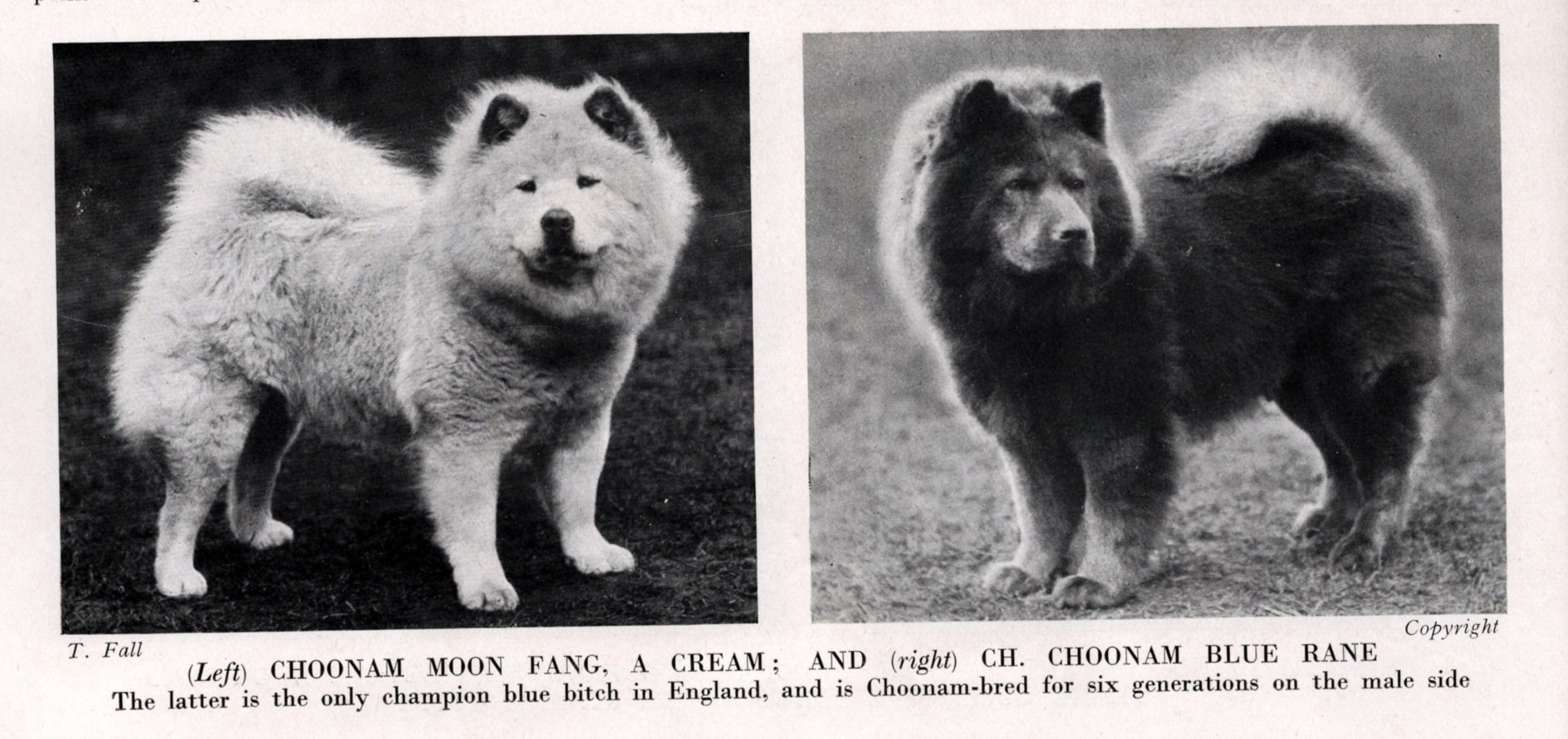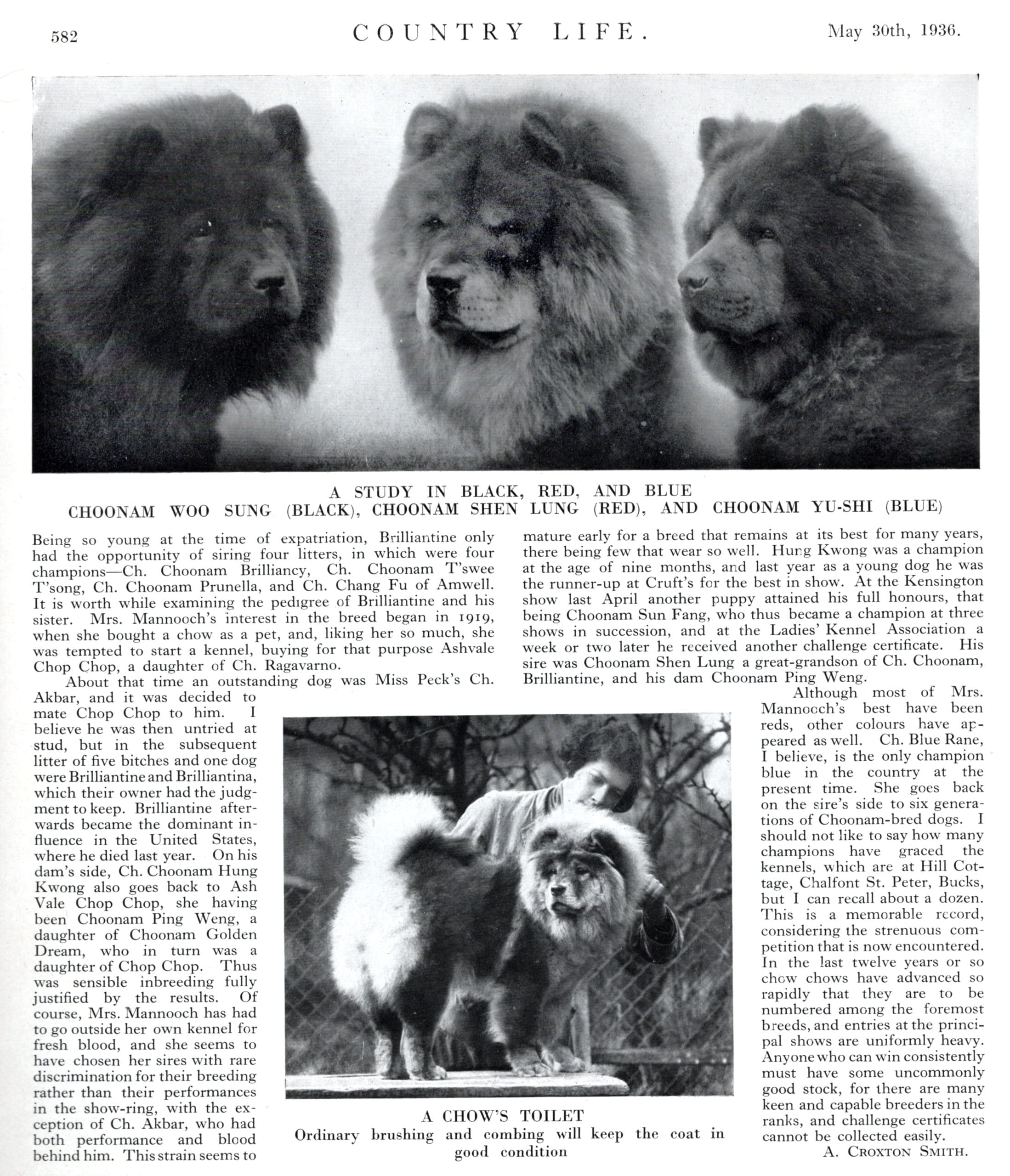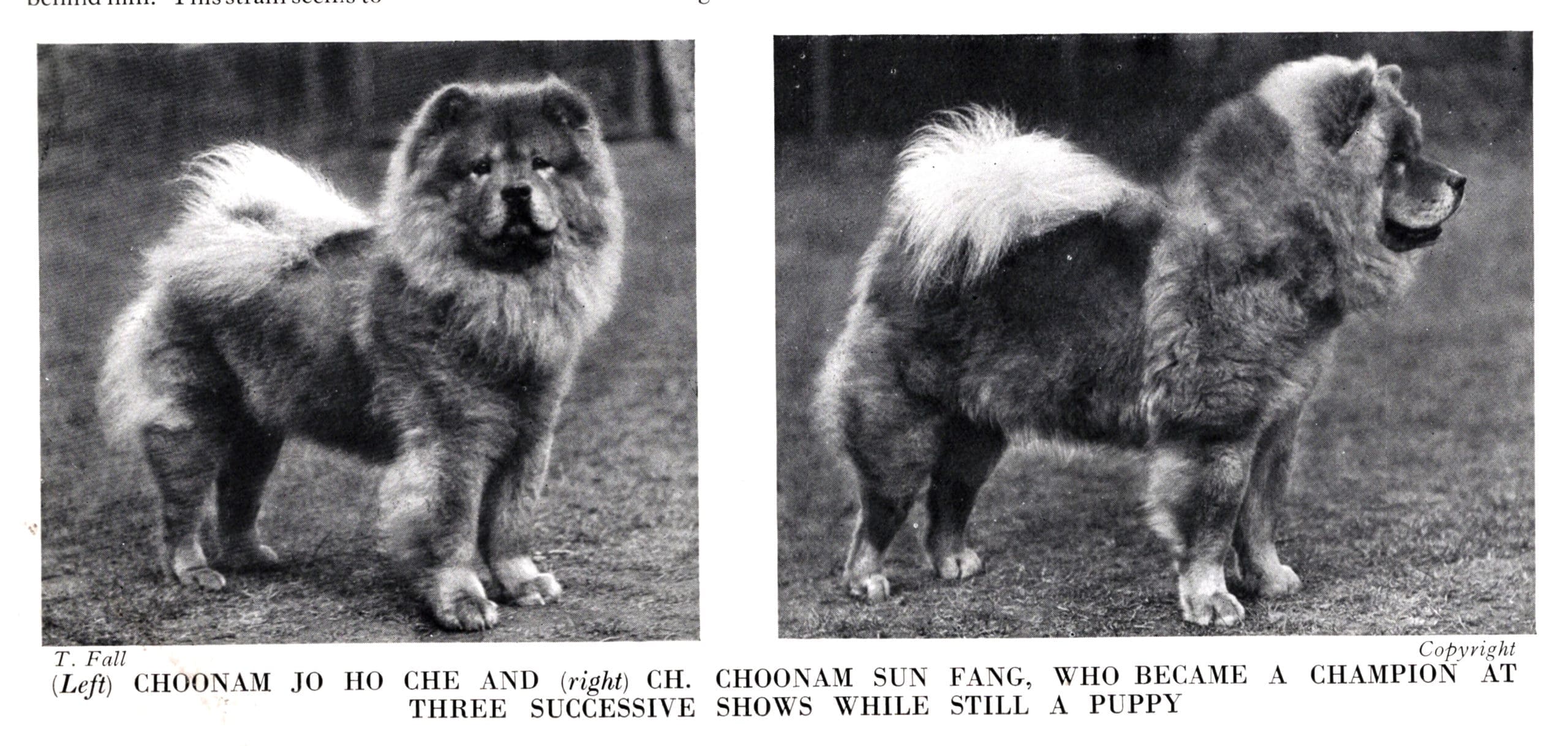 ---
---
---
AND HERE IS A VIDEO OF THE FAMOUS CHOONAM KENNELS FROM THE 1930S….A SIGHT TO BEHOLD!