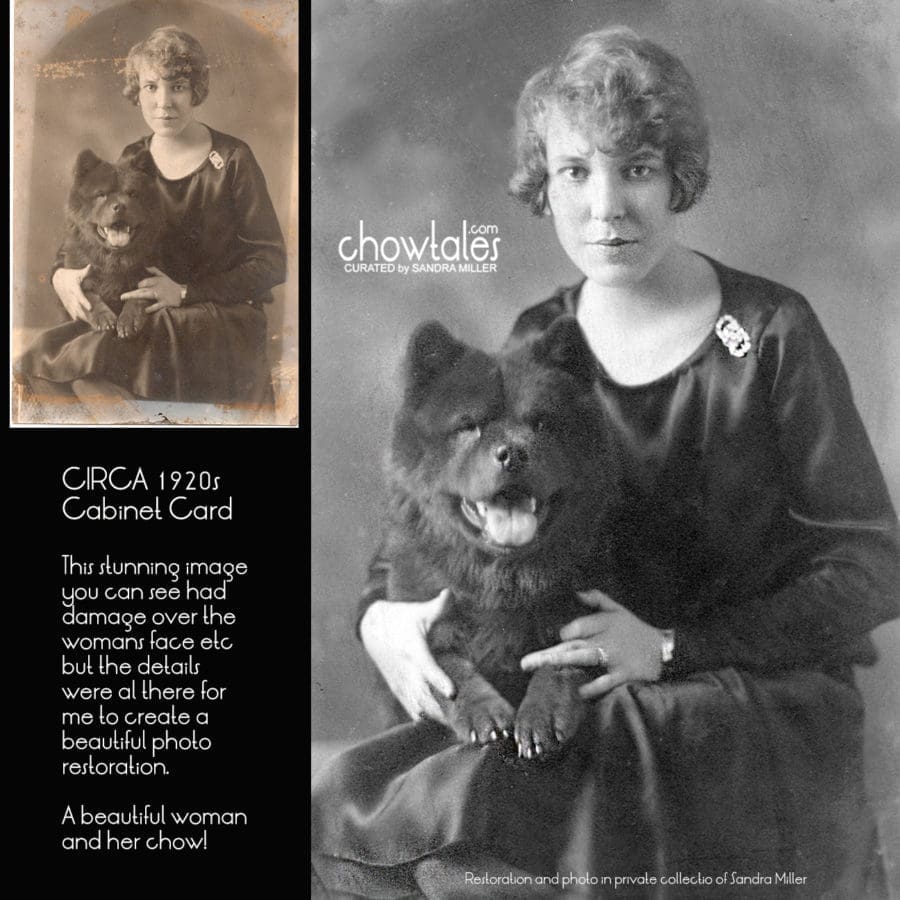 This photo came to my attention through my dear friend and fellow chowist in Finland, Riitta Ropponen. What a beautiful image and I simply had to have it! The original has darkened quite a bit and had some damage from tape that had stuck to the face area as well as some other exposed areas. But underneath it all the details remained as perfect as the day this professional photo was taken
Look at that beautiful Chow who looks to be a rich self red most likely. Those lovely thick ears, a beautiful eye shape and the furrow on the forehead. The quintessential Chow scowl certainly didn't require a lot of padding to create the effect on this lovely dog.

I love everything about this image!! Thank you again Riitta for pointing me to this auction. Its a special treasure I will cherish!