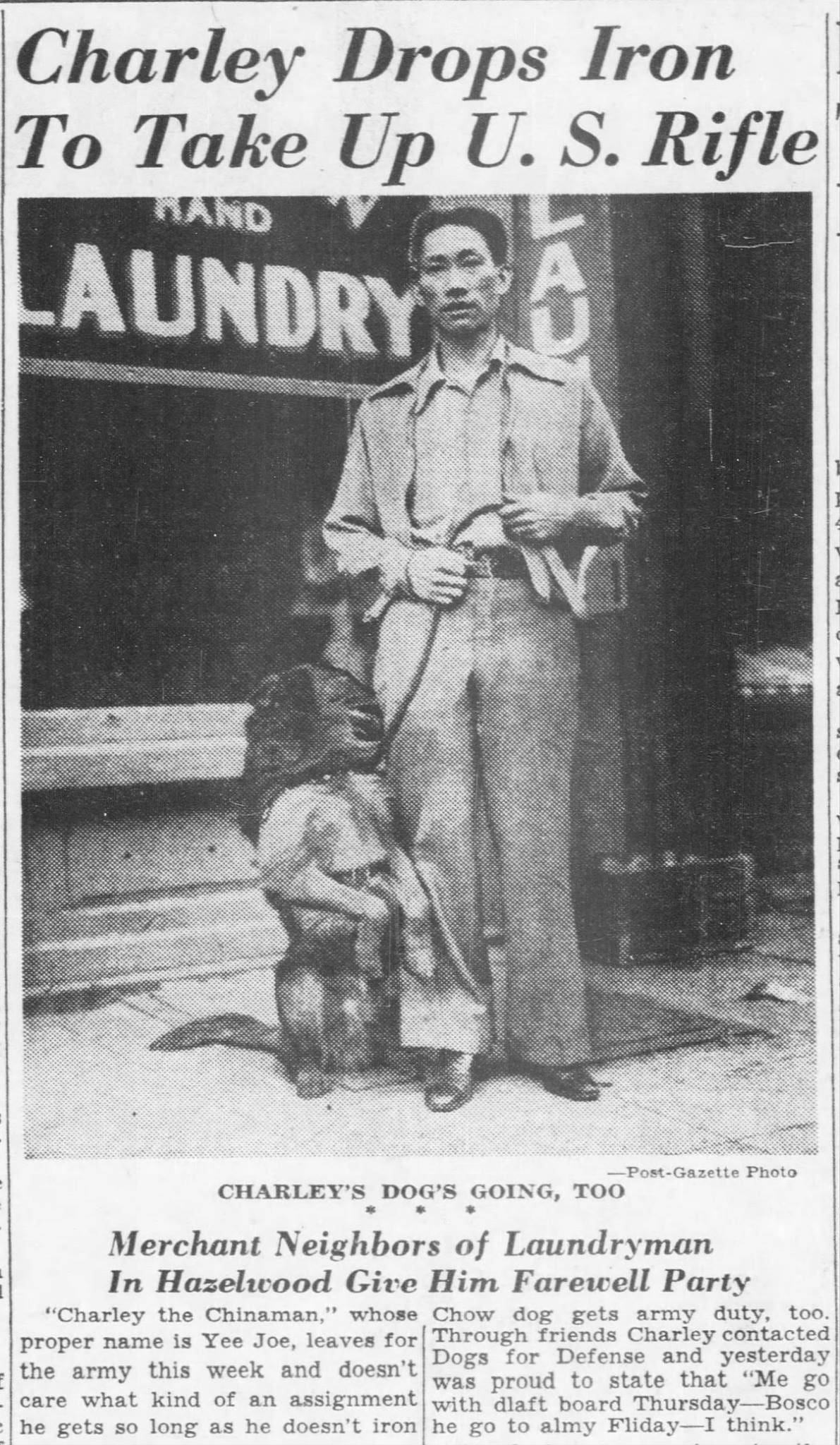 Today I was going through my files looking for military chow info and ran across this gem. This is dated circa 1942 and tells of this young Chinese/American man enlisting and also volunteering his Chow dog "Bosco" for Dogs for Defense . The photo is a bit confusing of the dog but I am pretty sure he is wearing a gas mask or something similar.
See photo of one below along with another snippet I found in over 15 newspapers circa 1942. The story of Charley and Bosco made it big as the pair were most likely the first owner and dog to enlist together.  I can't help but wonder if Charley and Bosco survived the war.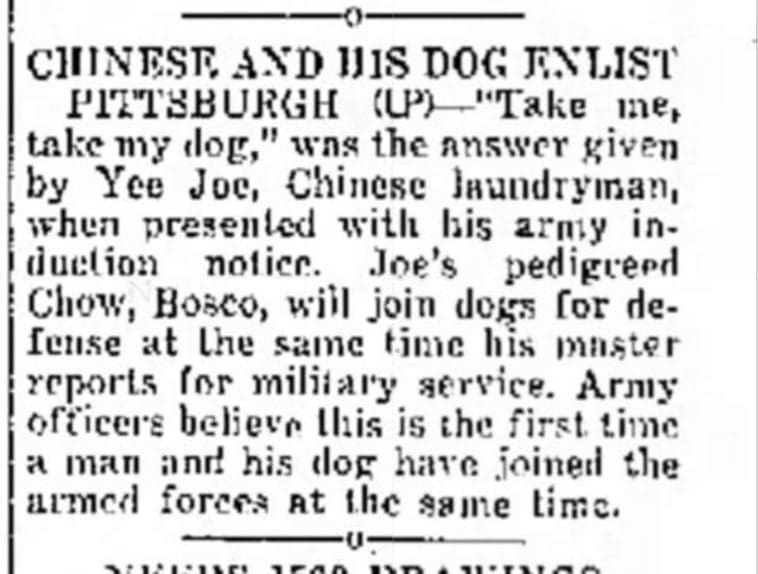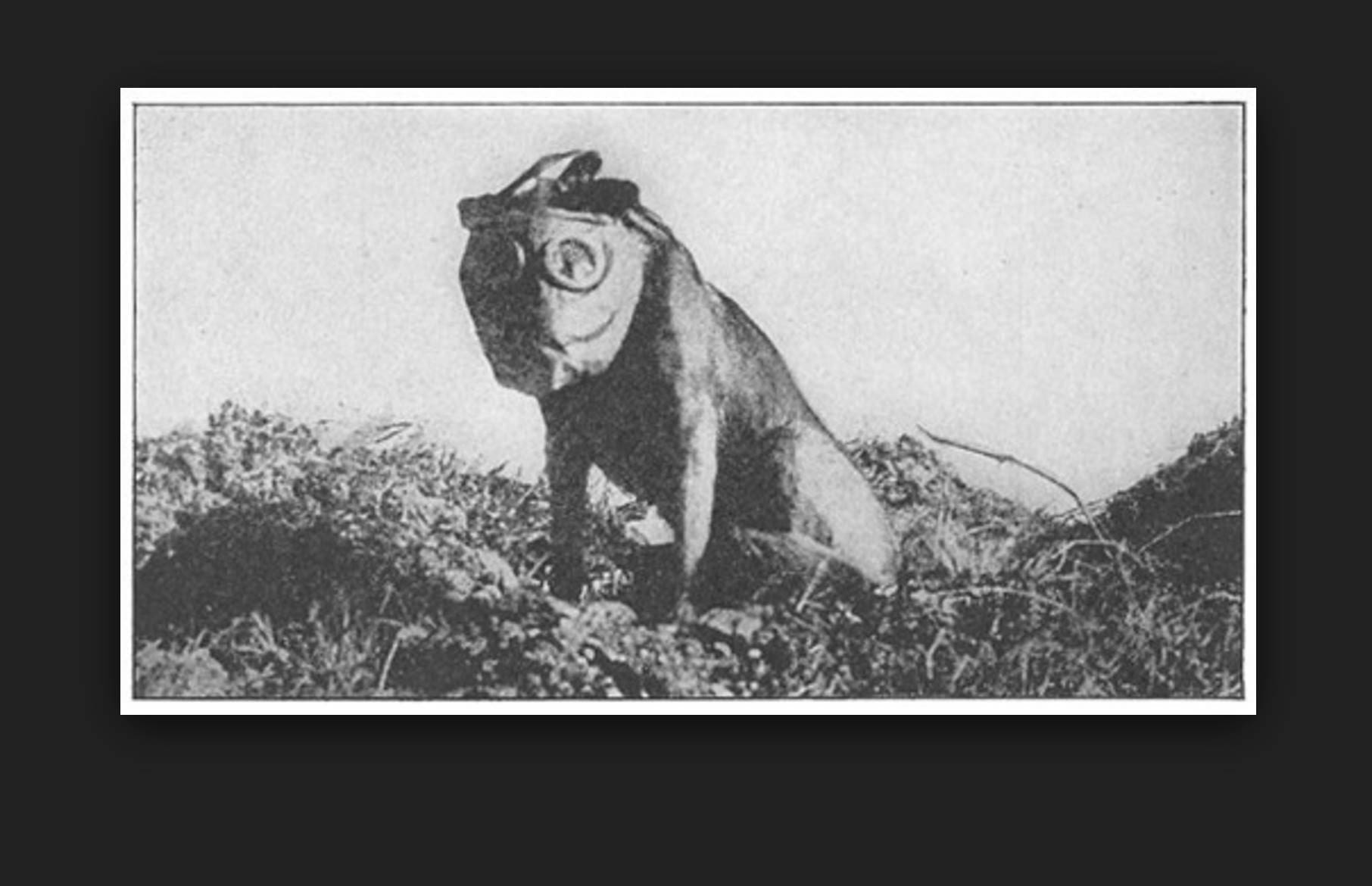 I was also told by the famous actor/director E.K. Lincolns daughter that many of the Greenacres Chows were donated for Dogs for Defense in WWI. I'll post that story later.