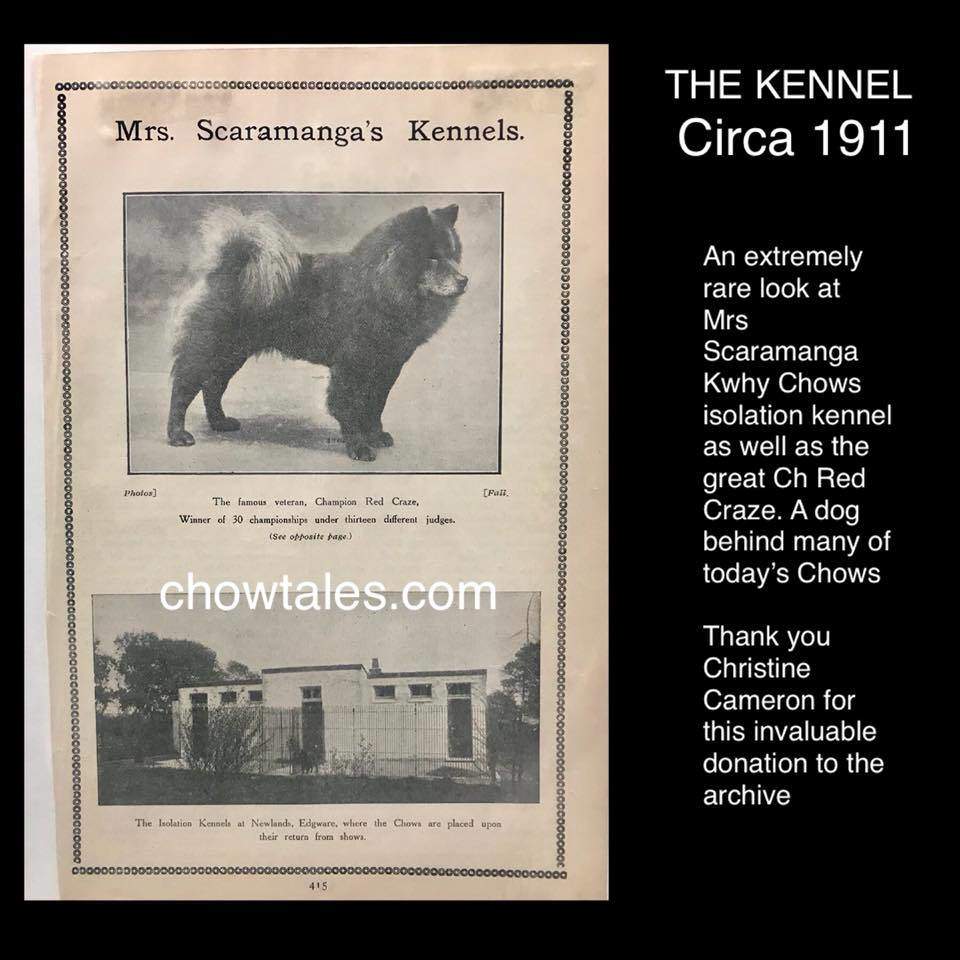 Circa 1911 this gorgeous antique magazine page shows one of the top foundation dogs of our breed, as Red Craze was the most influential as a stud dog for his correct head type , scowl and expression
The bottom photo is an incredible image as well, depicting the isolation kennel of Kwhy Chows. This is where dogs would stay for a time after returning from dog shows.
Risks ran high back then…. for distemper and heartworm etc were many times the end of a breeding program. There were no vaccines for things we, fortunately, have better control of today
Thank you so very much, Christine Cameron from the Chow community for donating this piece of important history, plus the others below, to the ChowTales archive!!!!
BELOW SEE THE KENNEL PHOTO AND RED CRAZE LARGER AND IN BLACK AND WHITE TO SHOW THE DETAILS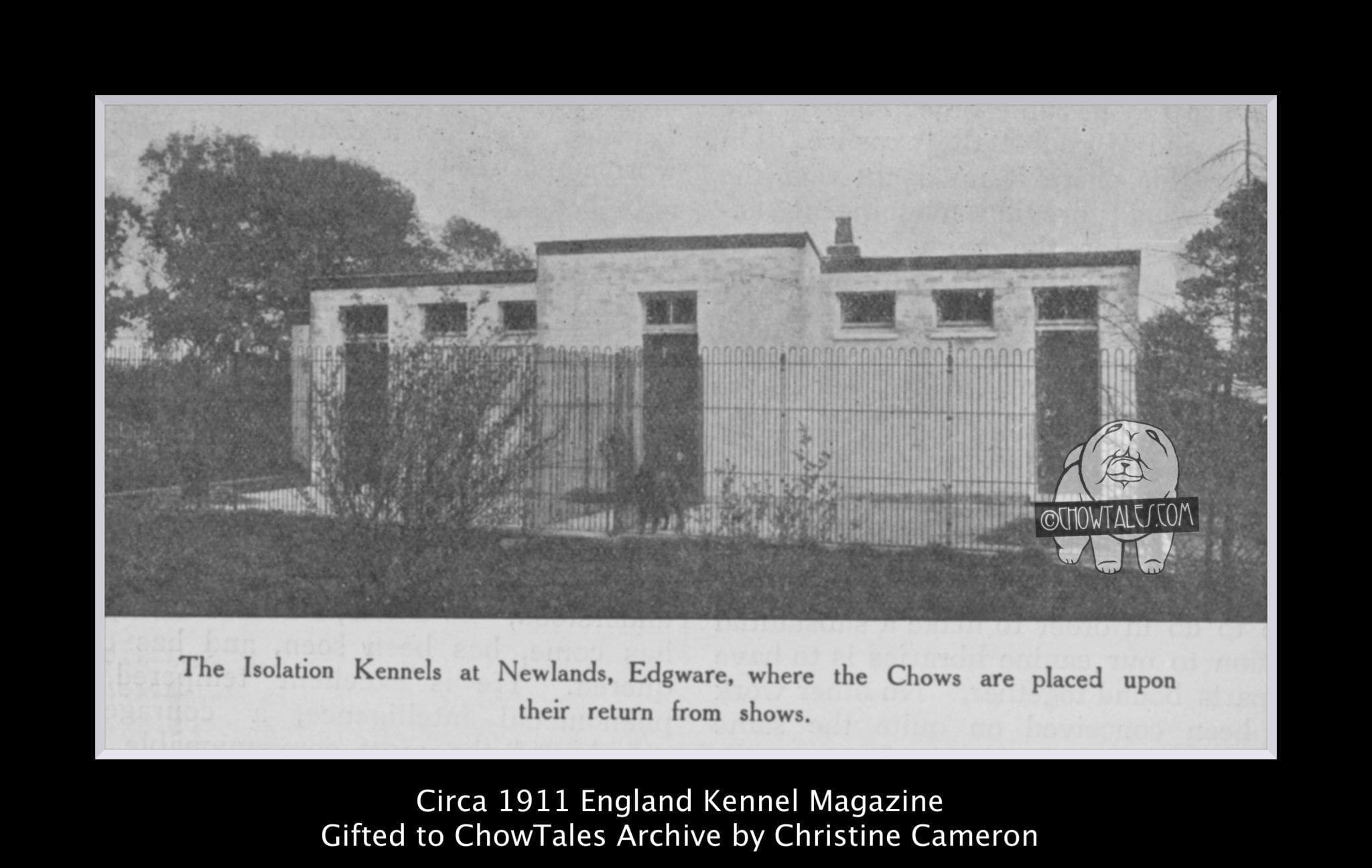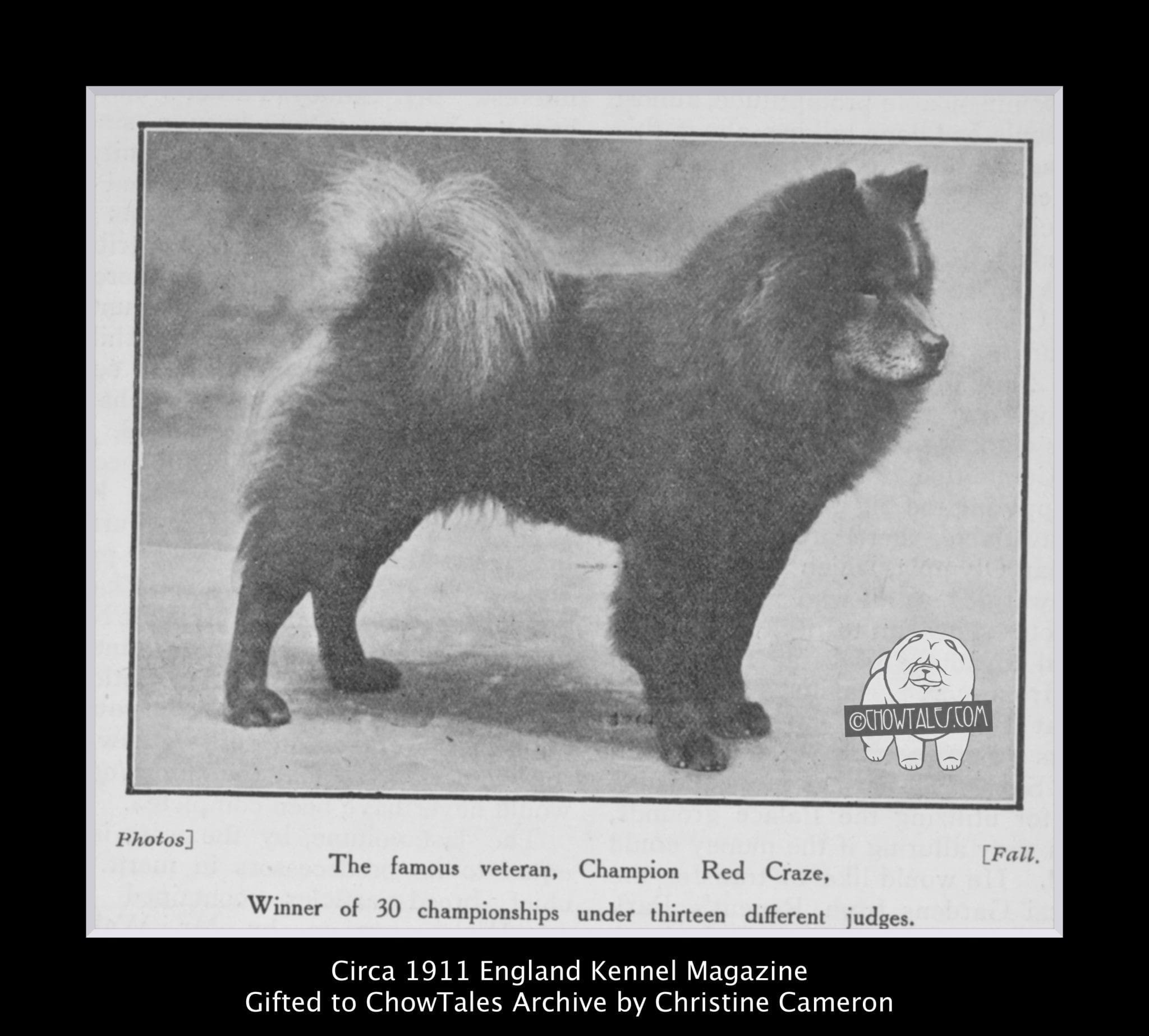 ---
CLICK PHOTO BELOW TO READ THIS WONDERFUL 1920S PHOTO IN A PDF FORMAT
---