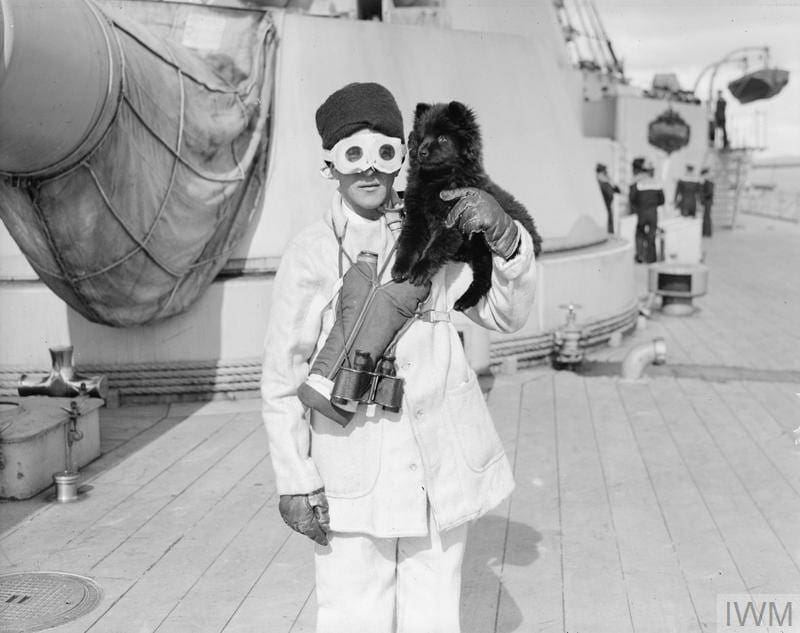 CIRCA 1914  – AN OFFICER IN FIGHTING KIT HOLDING HIS PET DOG, A CHOW CHOW, ON BOARD THE HMS OAK © IWM (Q 18067)
Courtesy the Imperial War Museum….these three stunning photos of navy men with their chow mascots on board ship during WW1.  I have a number of photos from this era of "wartime chows" that I need to add to this collection to keep them all in one place .  These are a lovely addition to the archives and I am grateful to IWM for allowing them to be shared with attribution.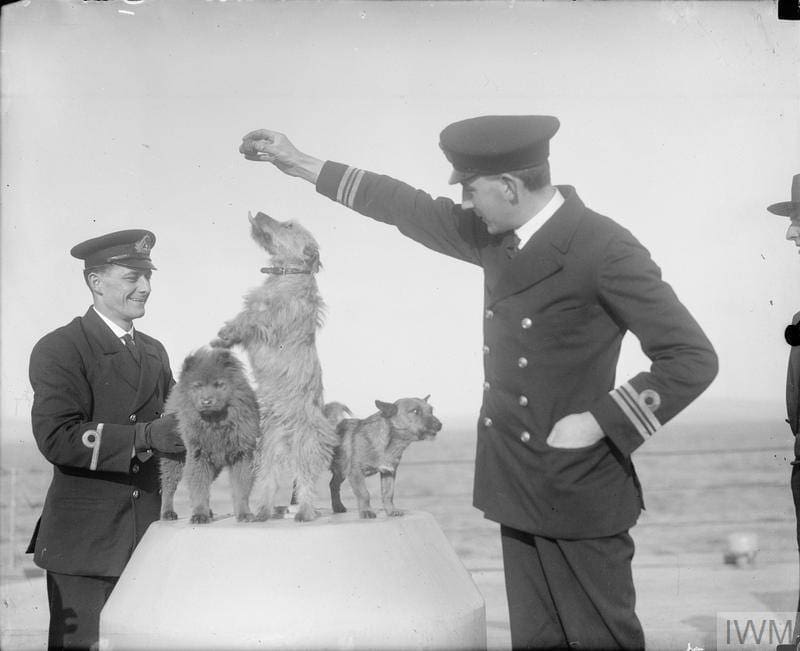 CIRCA 1914  ROYAL OFFICERS WITH A GROUP OF DOG MASCOTS ABOARD THE HMS ROYAL OAK   © IWM (Q 17984)
A naval rating holding a bear, one of the mascots ab
This above awesome find came about as the result of a search, looking for more information about the previous photo I posted with the chow and bear aboard a ship.
 I have seen a number of chows mistaken for "bears" in photo captions during my research. I just love this!