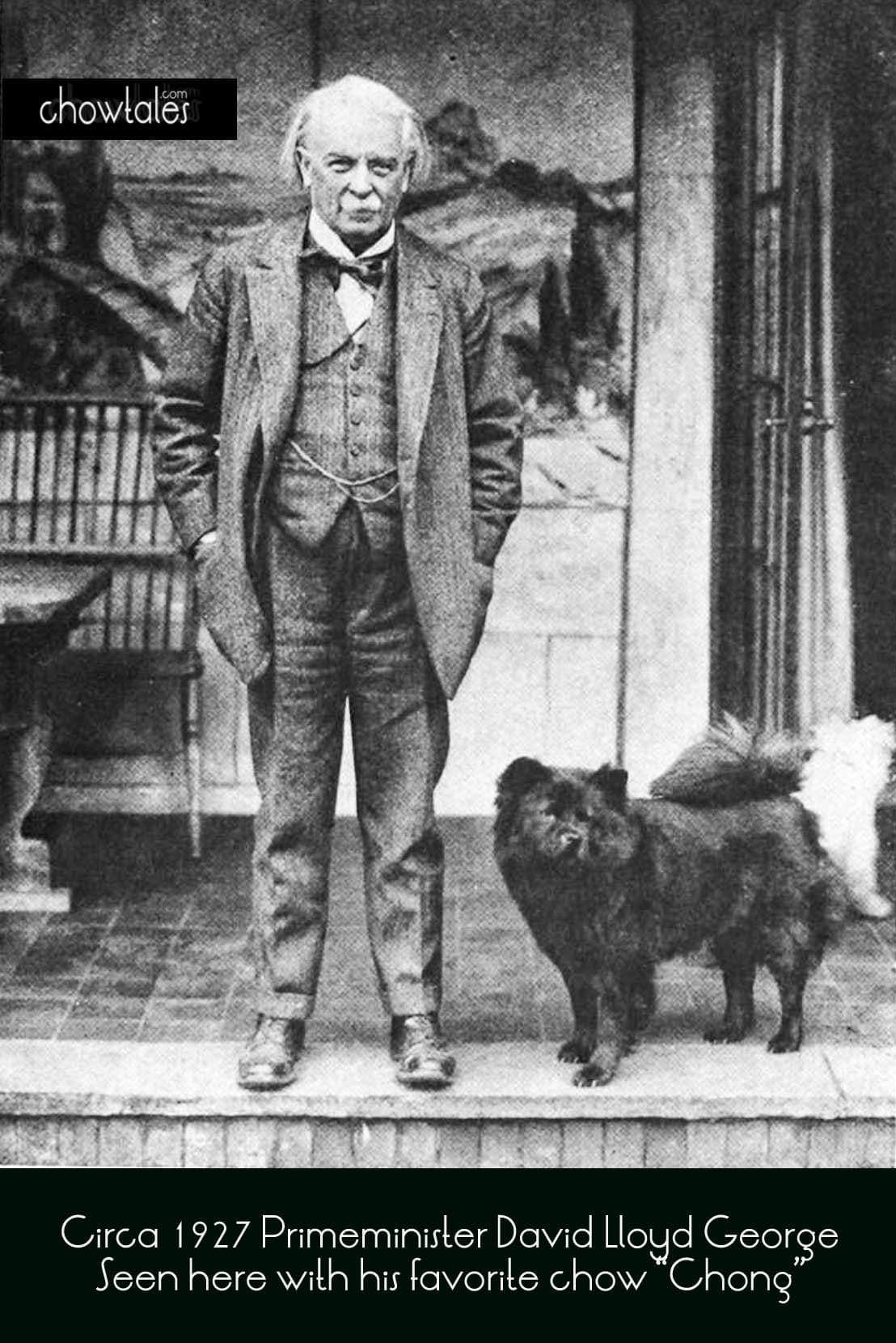 The Primeminister was  keen on the Chow Chow breed of dog and had a particular favourite known as 'Y Chow Du' [The Black Chow]. He owned 3 Chows that I have discovered so far.   Bandy, Beauty, and Chong.  This photo above came from a 1927 German bookplate which is also below.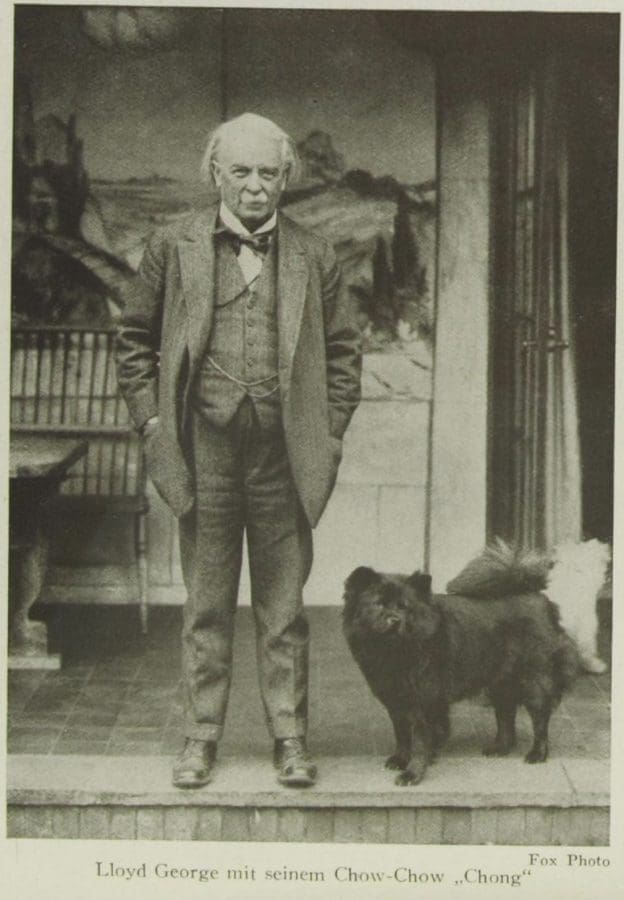 Above is the bookplate before I did some restoration work to bring out the details
Another photo of the Primeminister with his dogs.   The quality is not good but its still a nice record of his owning the breed.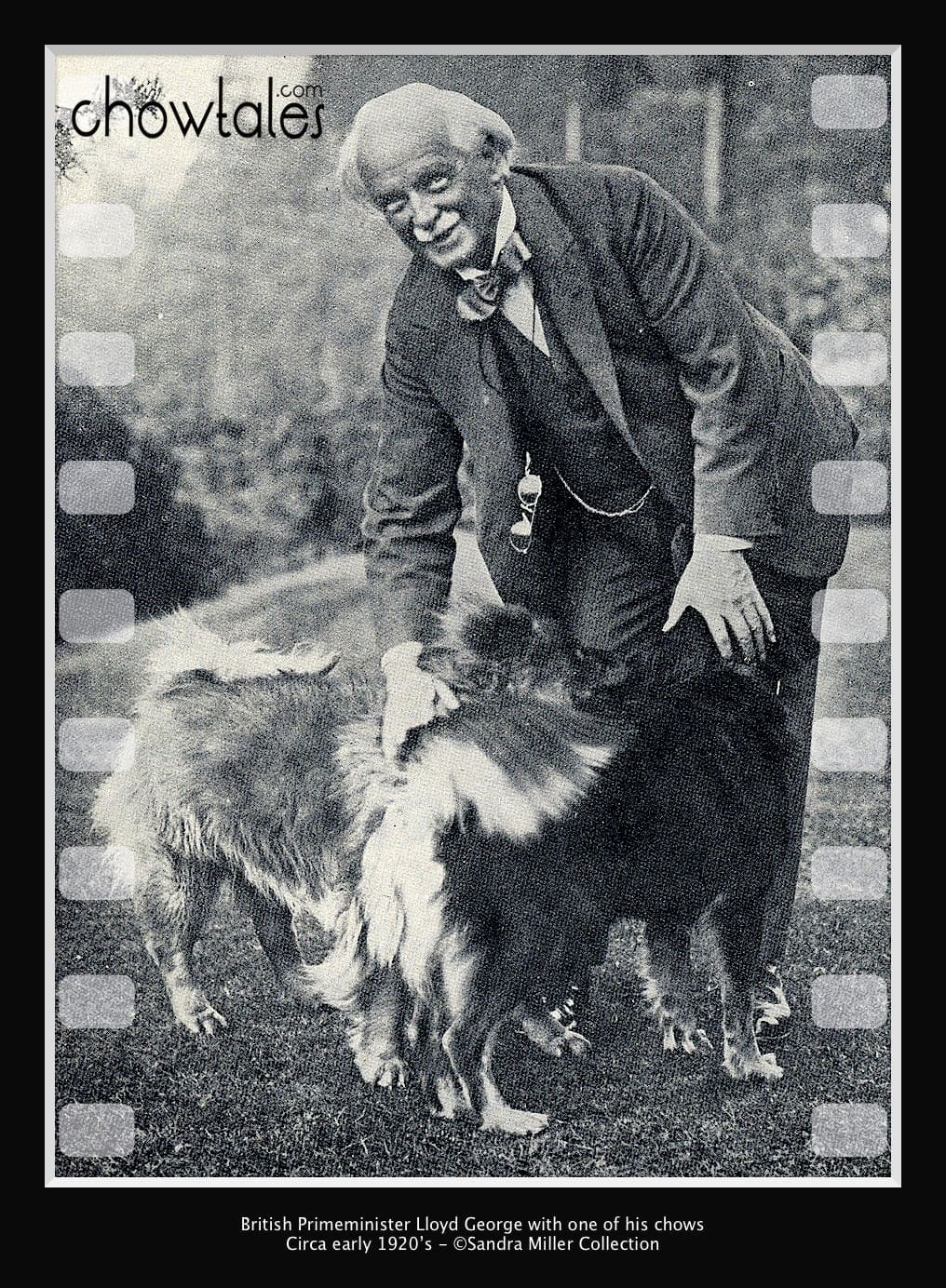 This rare photo of Mr. David Lloyd George came from my copy of of the Chow issue of  HUTCHINSONS DOG ENCYCLOPEDIA
SOURCE David Lloyd George (1863-1945) was a liberal British statesman who became prime minister during World War I. After earning election to the House of Commons in 1890, he was named chancellor of the exchequer in 1908, and introduced health and unemployment benefits with the National Insurance Act of 1911. Lloyd George became minister of munitions early in World War I, eventually taking over as war minister before becoming prime minister in December 1916. After retiring from the post in 1922, he served as leader of the Liberal Party from 1926 to 1931. Shortly before his death, he was elevated to the peerage as Earl Lloyd-George of Dwyfor.
Save
Save