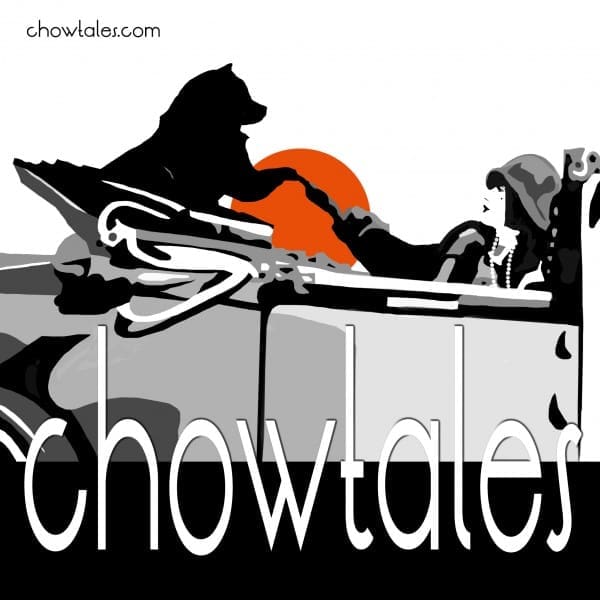 I'm sure you can tell by the ChowTales logo I designed that my favorite Chow collectible is ephemera showing Chows with old cars.   I have been working on restoring  the ones in my private collection for years and now have enough of them to make a decent Curated Collection in the archive.  Many of these photos were badly damaged and faded before restoration.   I hope you enjoy these precious Chowdren and their automobiles!!
---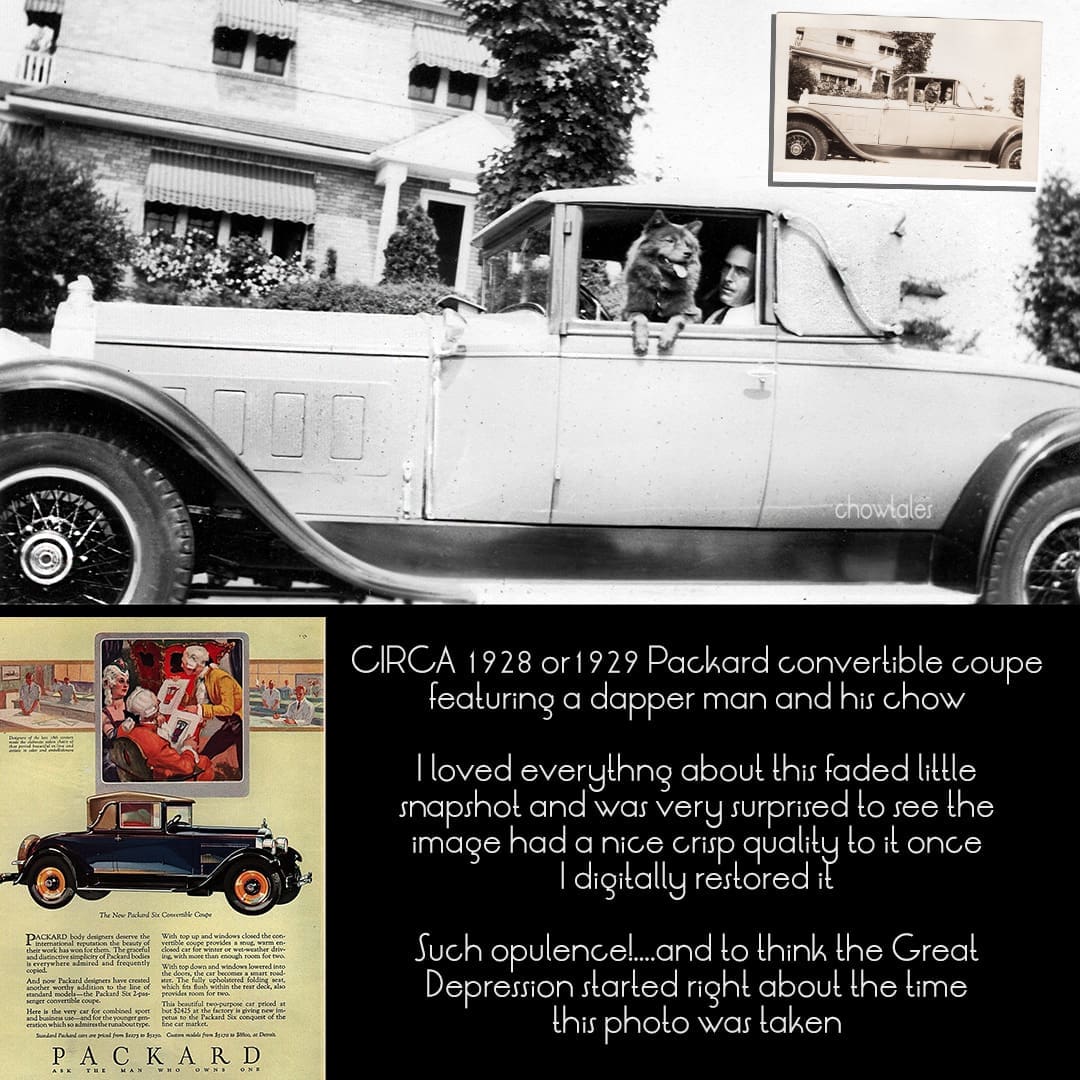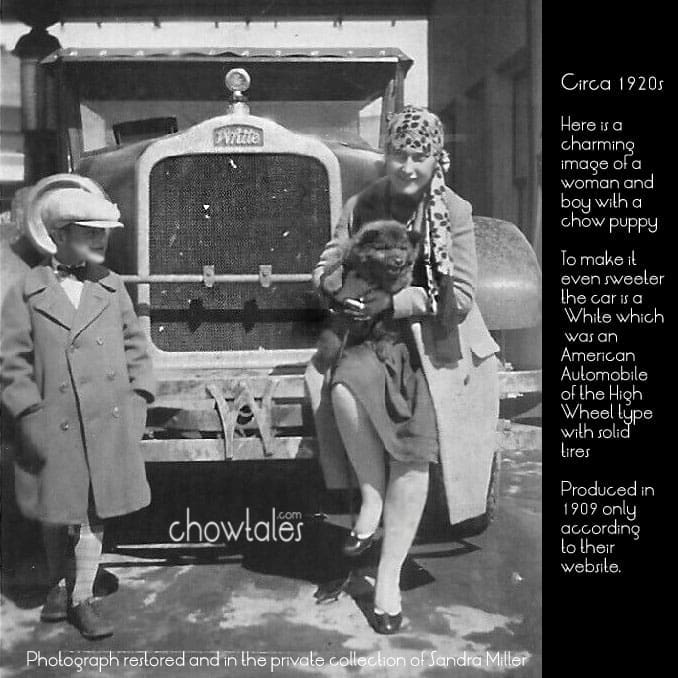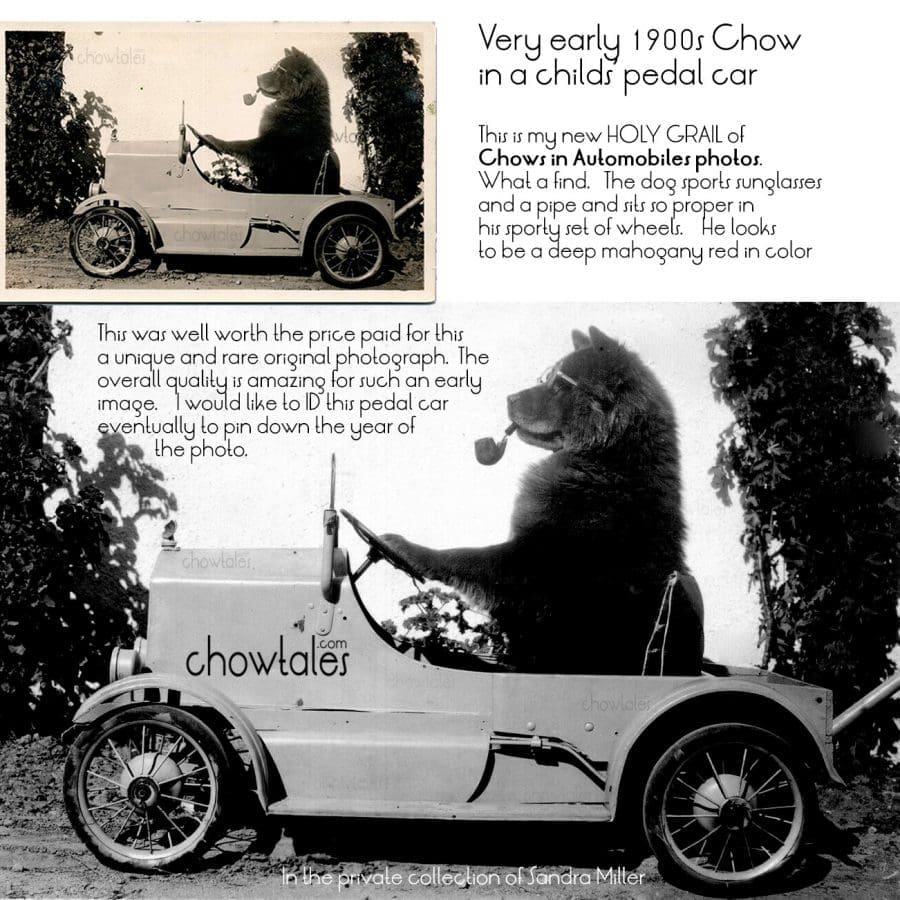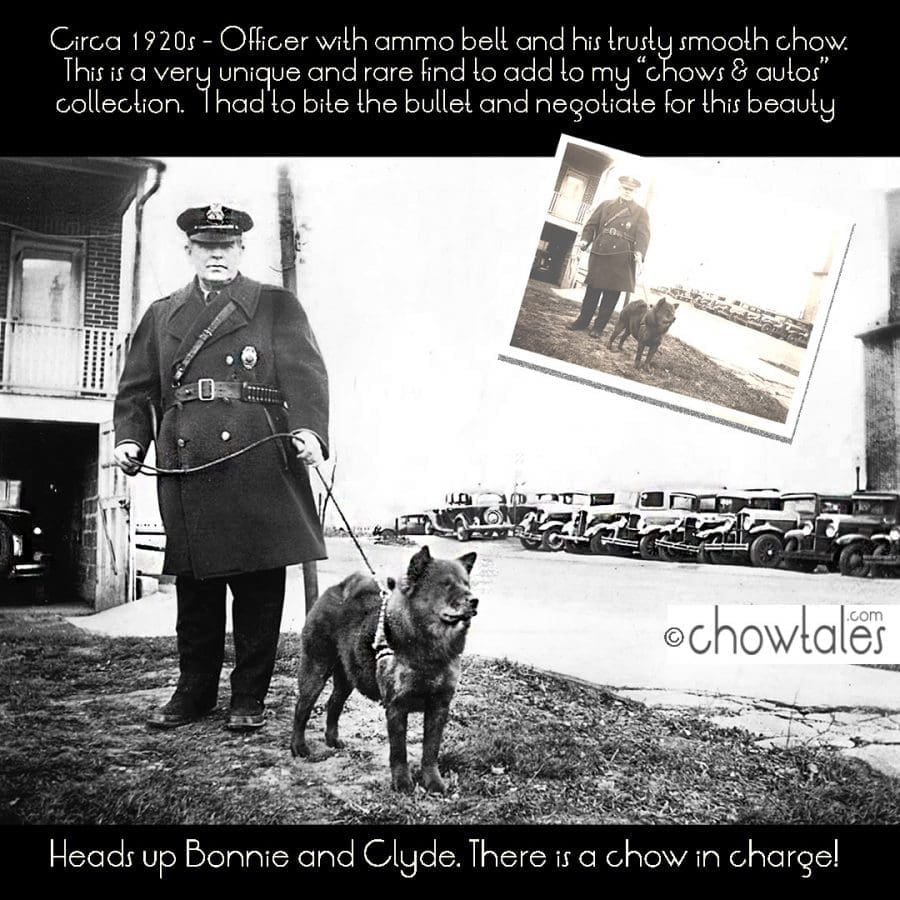 I honestly did not think this stunning photograph would end up being in my collection.  The price tag was far above what I have ever paid for a single snapshot, but I understood that the subject matter gave this image the triple threat of collector values.   A uniformed officer, antique cars, cars and more cars…and a chow.  NOT JUST A CHOW.. but a SMOOTH chow. A rarity in it's own right in the 1920s!
---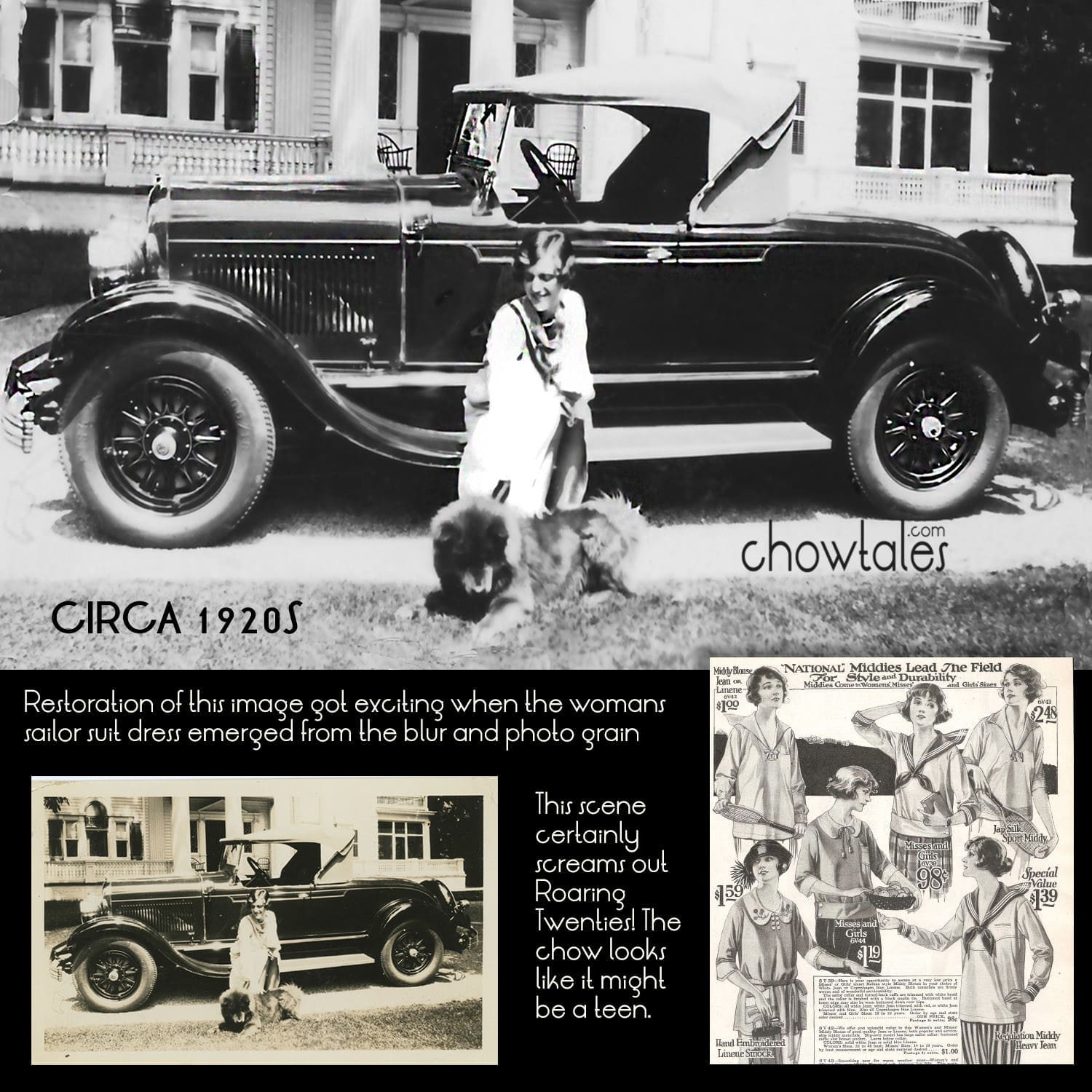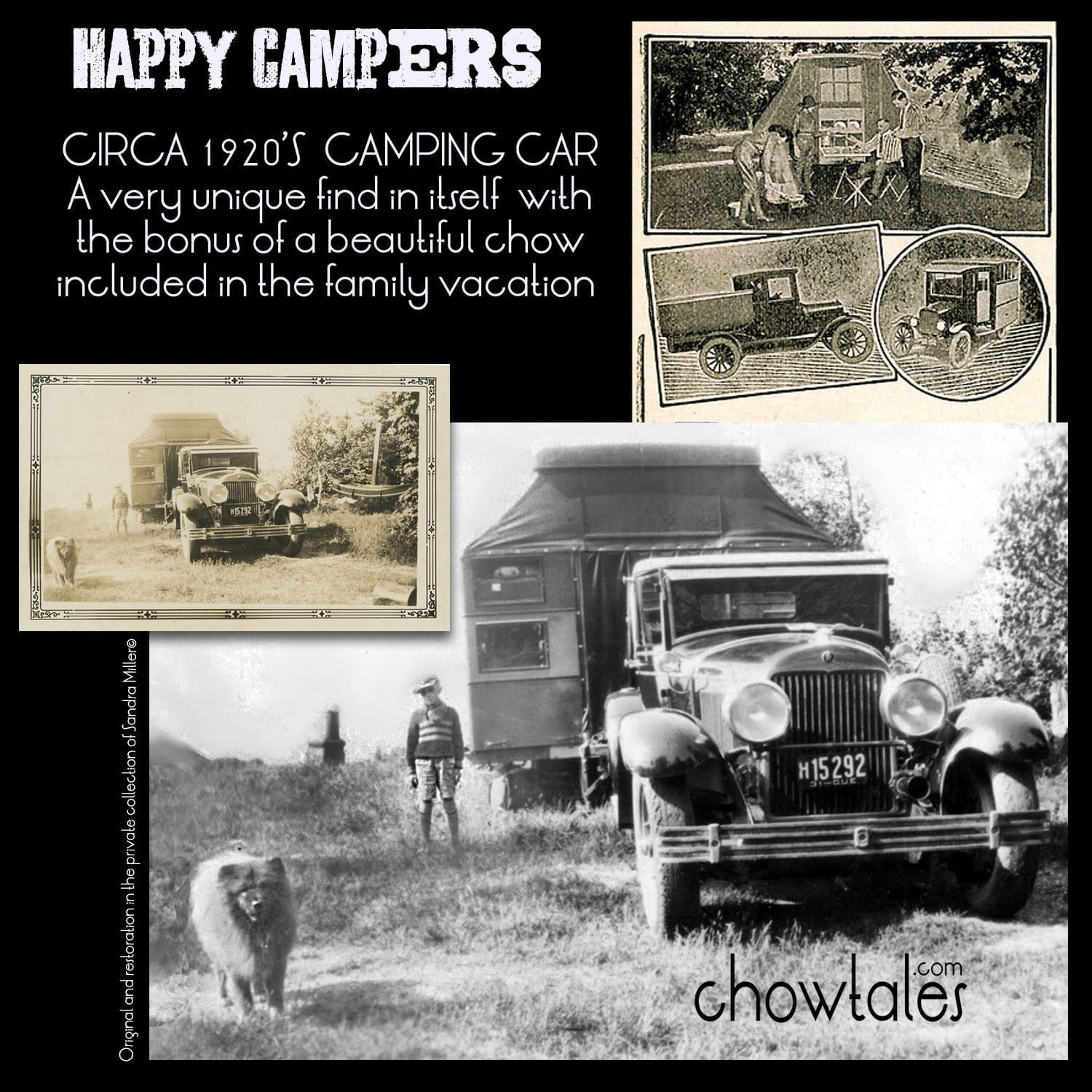 ---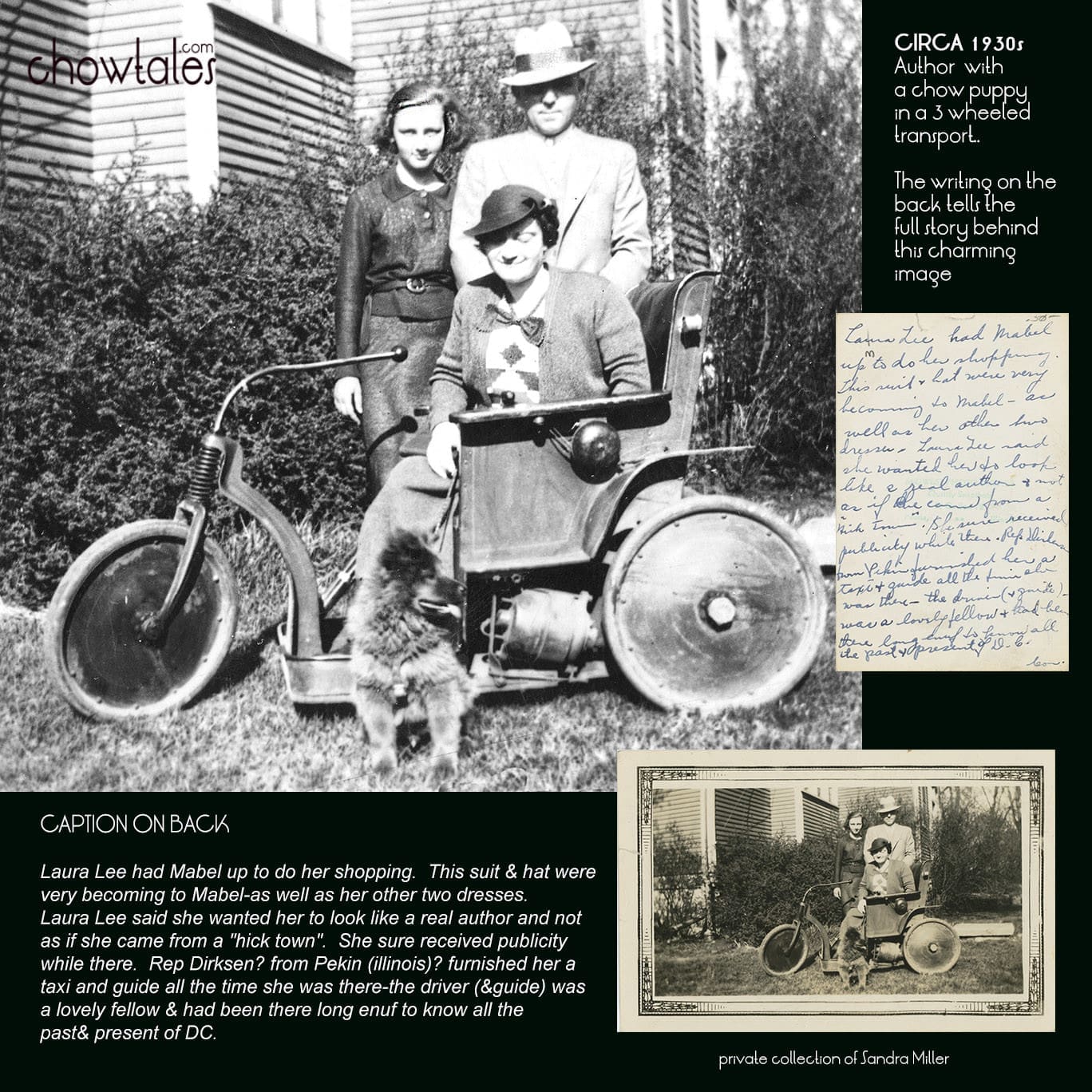 If anyone can ID what this 3 wheeled vehicle is called I would love to hear from you in the comments. It looks motorized
---
---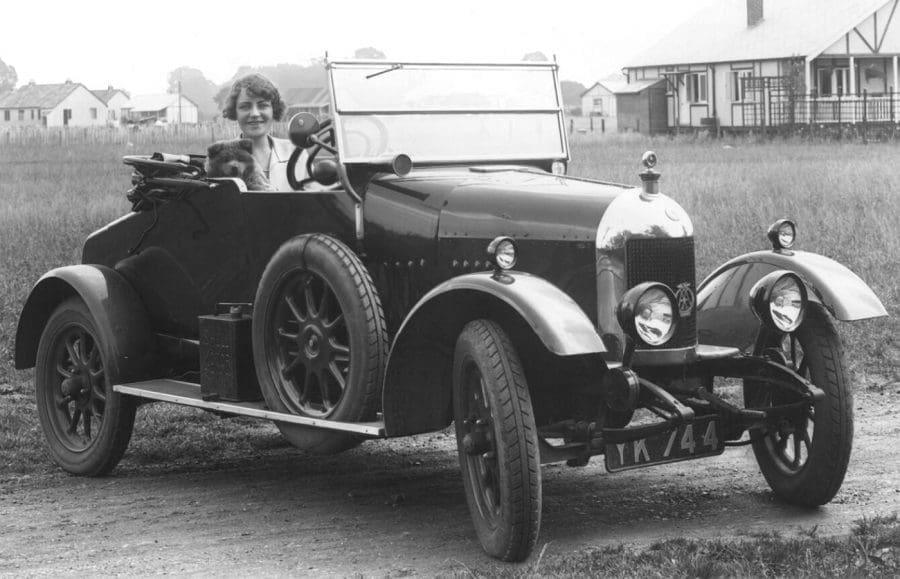 ---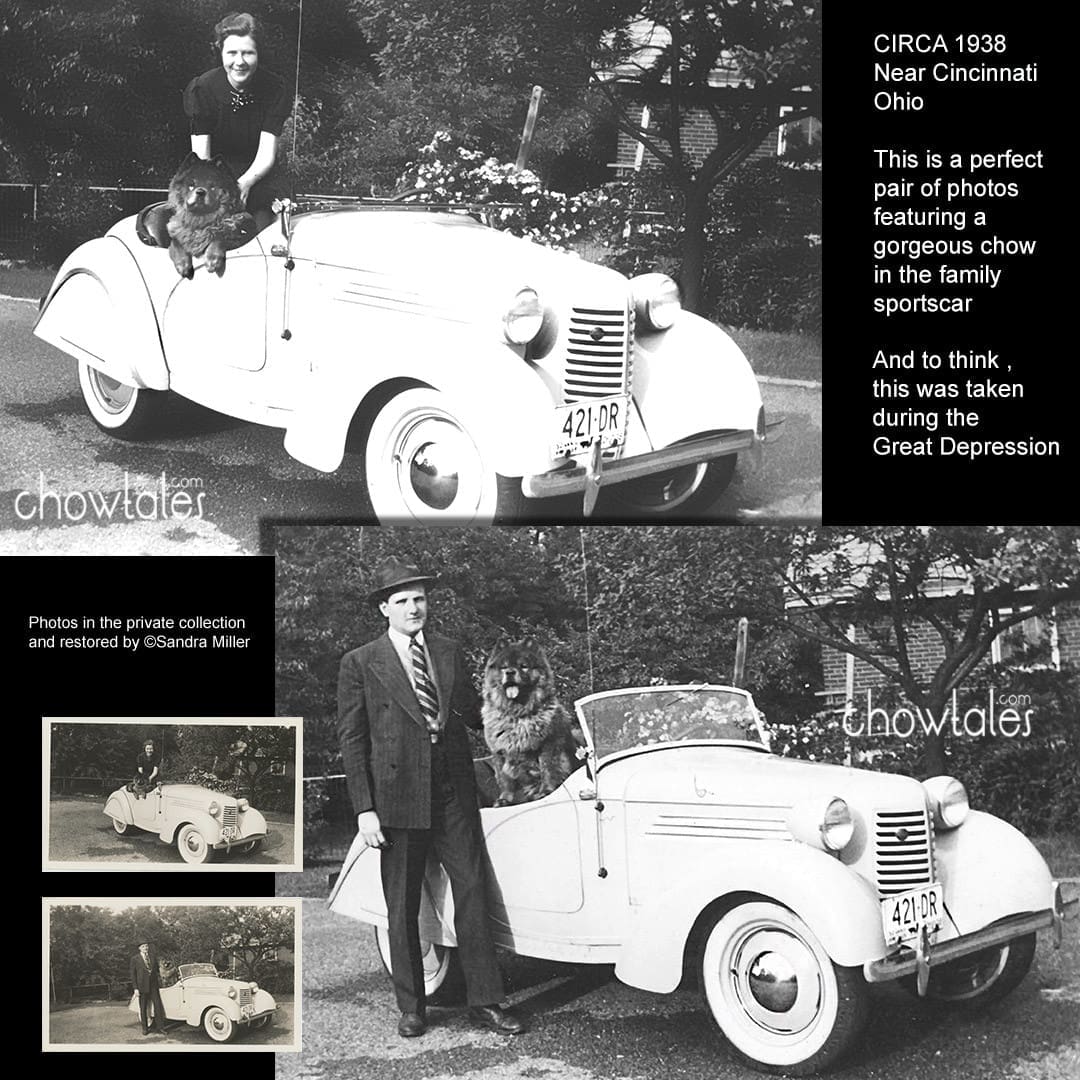 CIRCA 1938 MAN AND WOMAN WITH THEIR CHOW IN A SPORTS CAR
---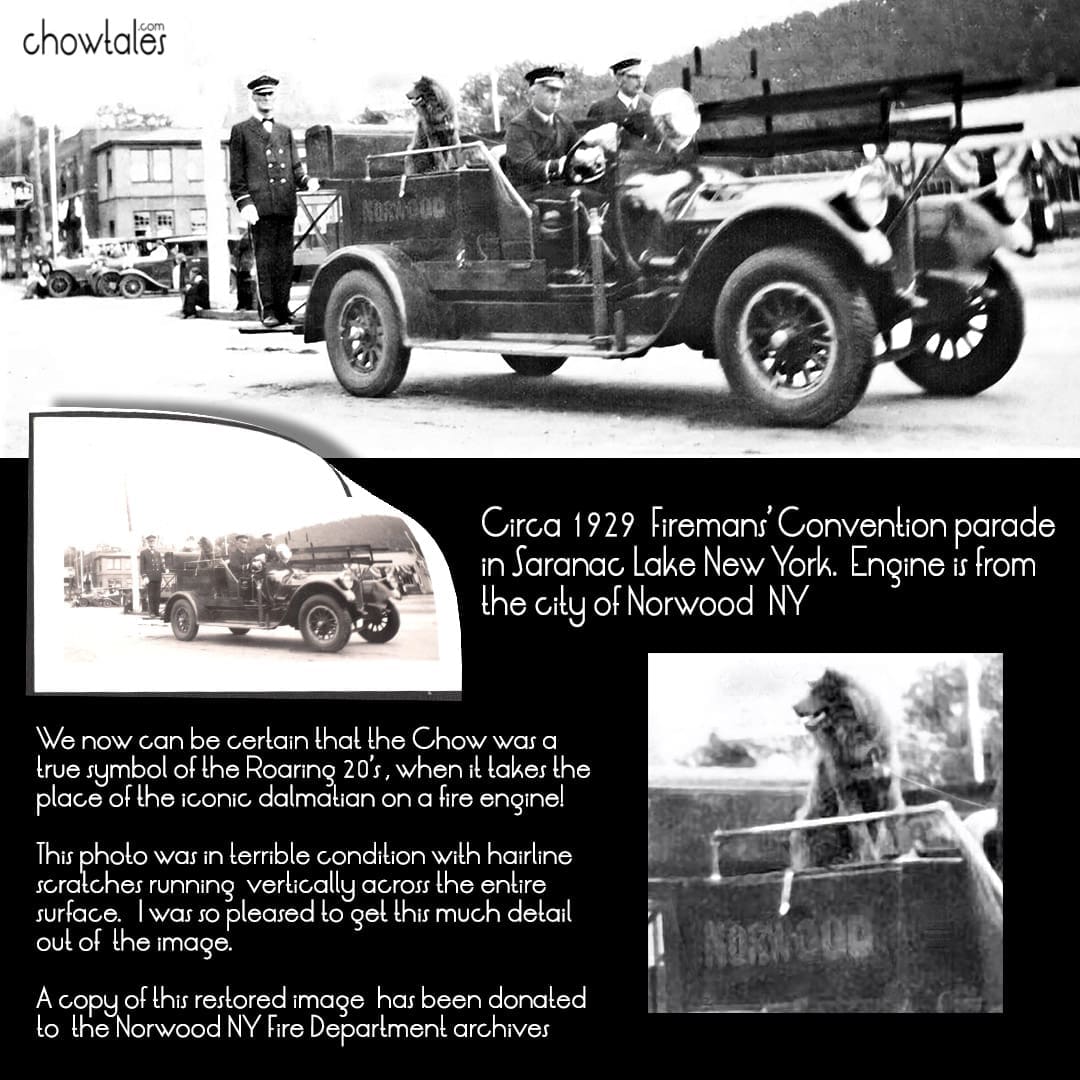 ---
---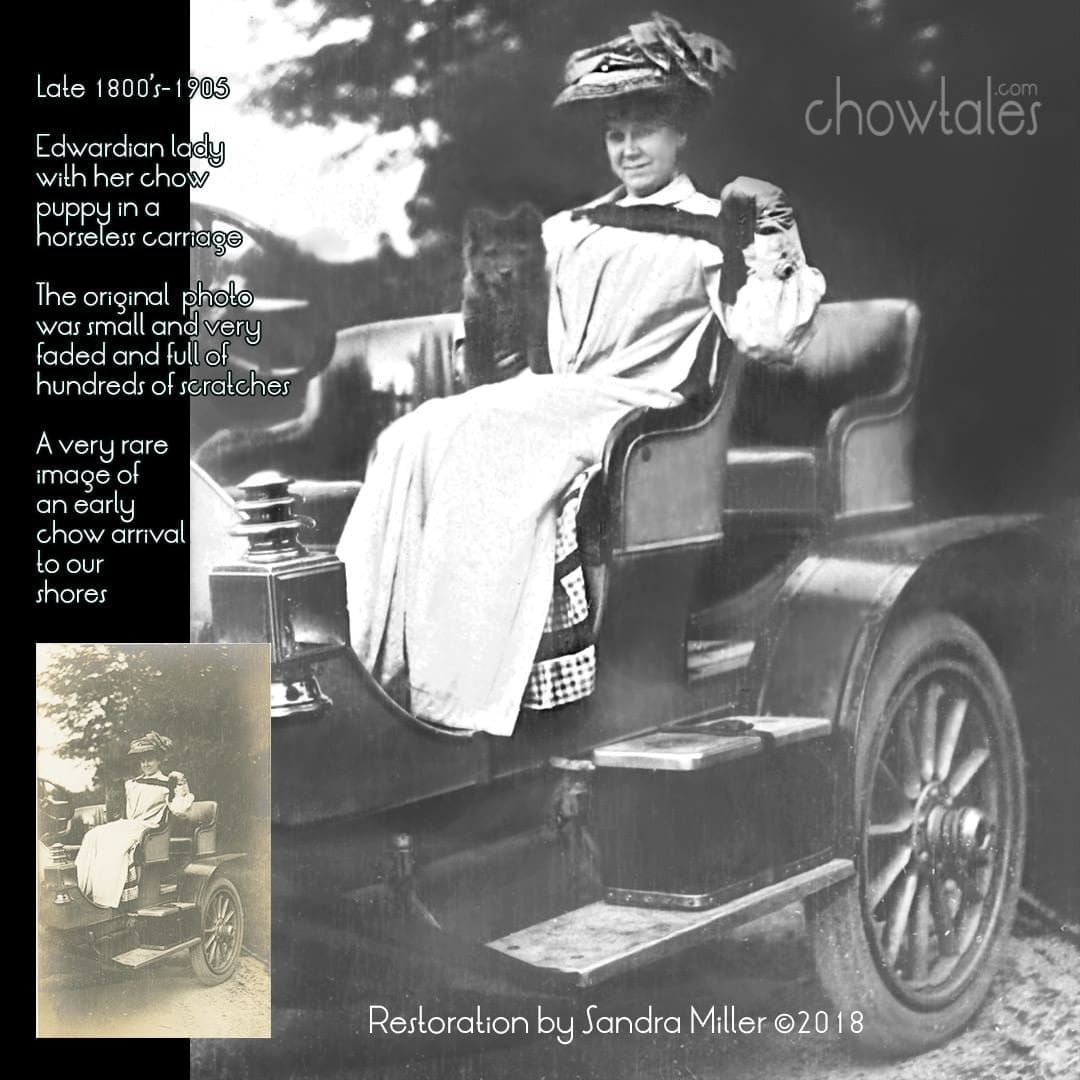 Edwardian woman in a "horseless carriage" with her chow puppy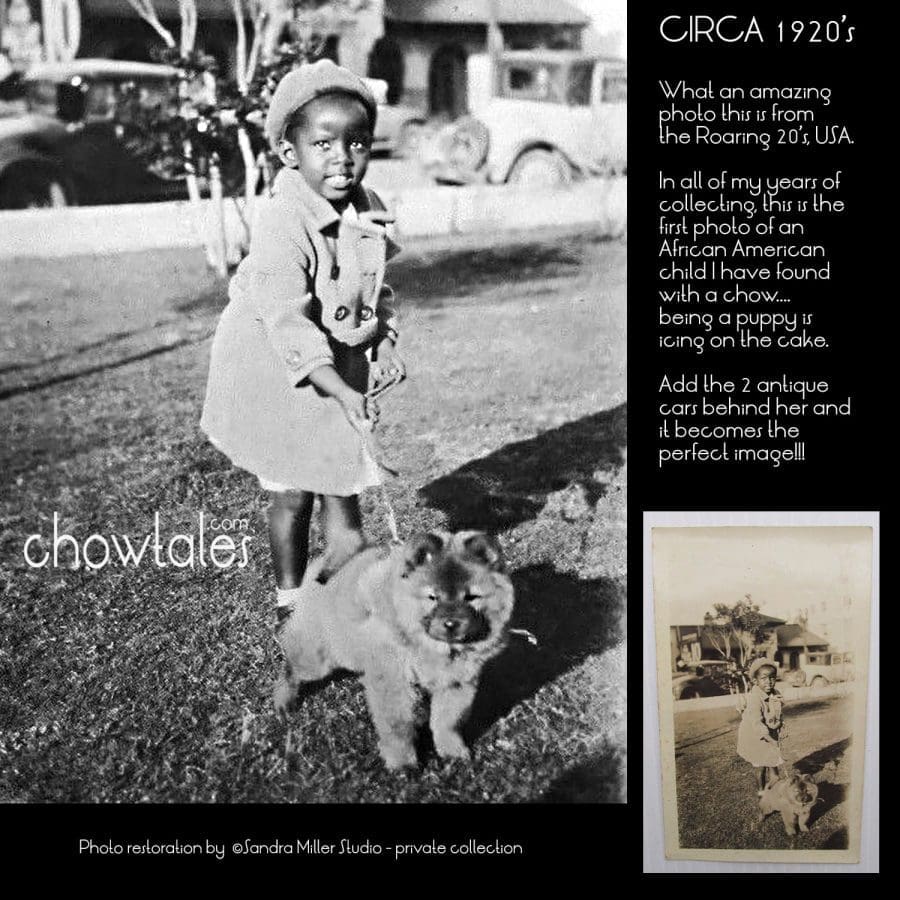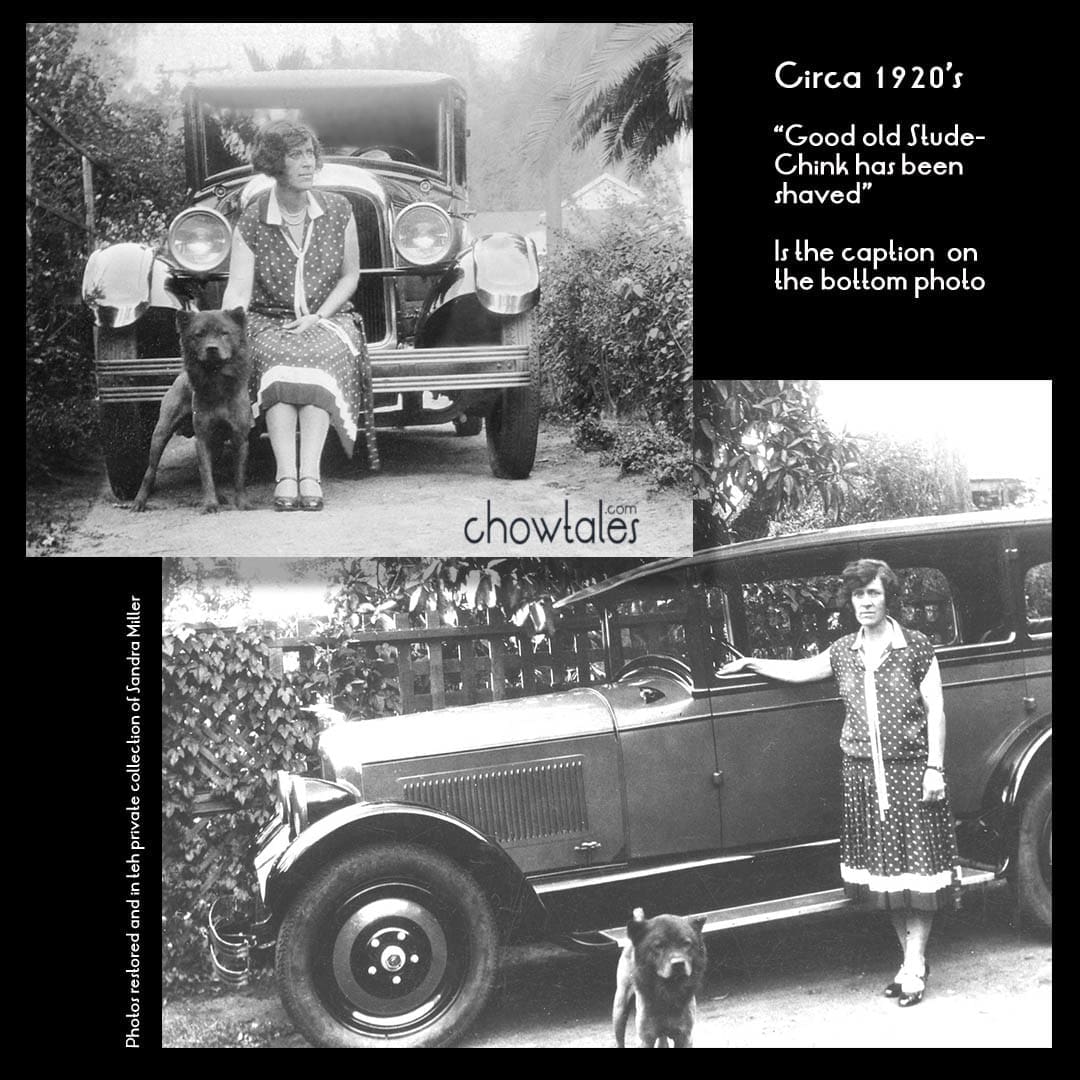 Well for me at least…this is the very first time I have seen a shaved chow from this era in private photos. Chows had very little length of coat in those days so the reason for shaving must have been to keep cool vs. a matting problem.
I was so glad to acquire both photos as a set , as the handwriting on the one with the cropped chow, tells the story for both. A double bonus for my collection of automobiles with chows…..An awesome Studebaker!!!
Save