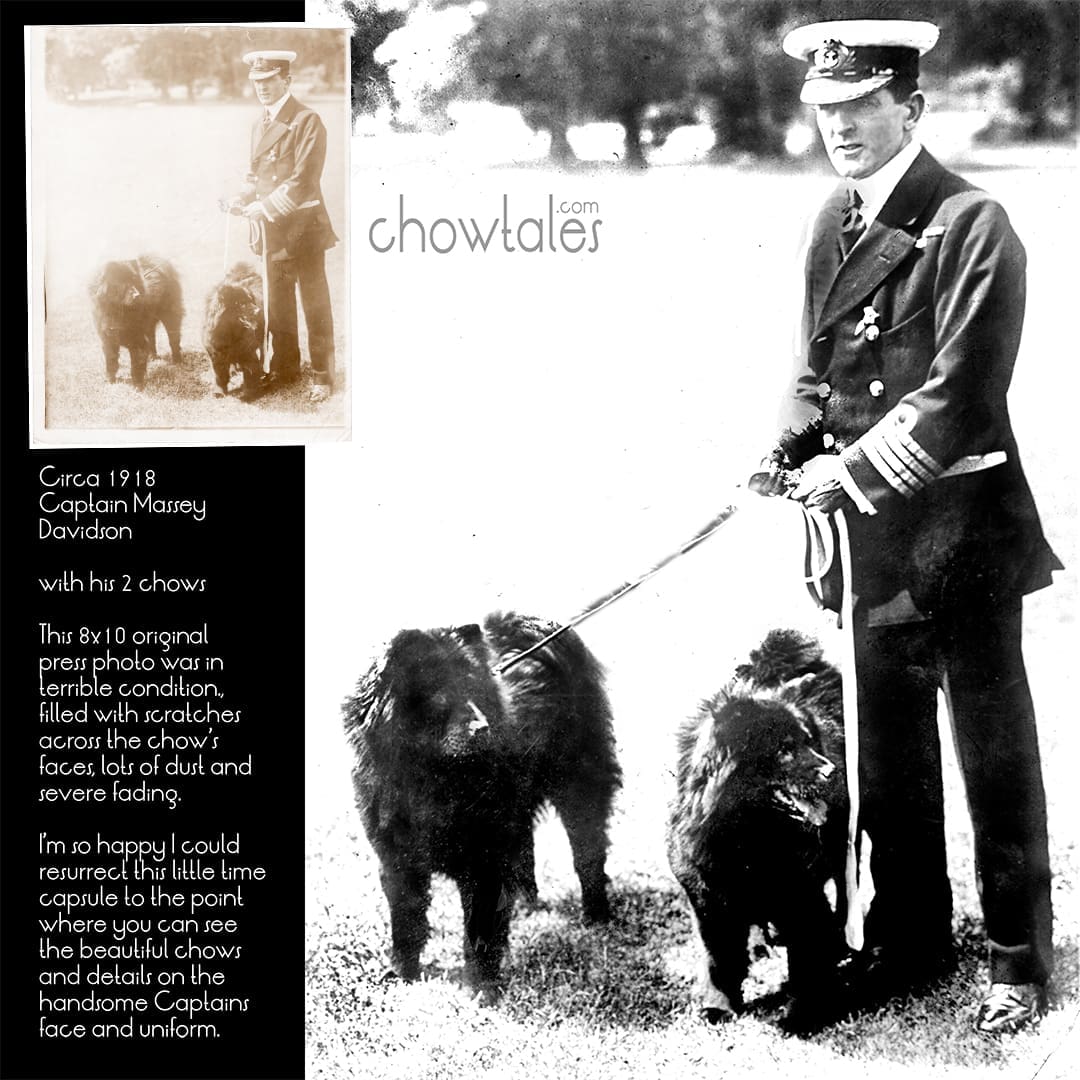 1918 Captain Massey (Davidson) with his two chows was written on the back of this very faded 100+ year old press photo.
I am still researching who this man was and where he served using newspaper articles as my guide. The nearest I can guess is he is Canadian. If anyone else can ID this uniform country of origin, or knows more about Captain Massey I would love to hear about it.
If he is indeed from the Canada military, the chance that he got his chows directly from China is pretty good. In 1918 there were very few of the breed in Canada . Most were brought home as novelties and gifts from military missions to the Far East.
Regardless of the country he hails from, I'm so happy I was able to restore this photo enough to see the details of this handsome trio! That photo was a mess and in another few years I might not have been able to resurrect this ever faded memory.