Jean Hersholt…a name I had not heard of before I purchased 2 original studio photos (above and below) .
As it always seems to go, my research on a single actor usually leads me far off the beaten path…. I could keep digging  for months!  Jean Hersholt is one I will continue researching and adding to his fascinating story.  He and his wife had many interests including as I discovered….. exhibiting chows at dog shows. You will see some of the snippets below from shows that I found via Google searches.   He is most recognized today for his role as Shirley Temple's grandfather in "HEIDI" , as well as memorialized every year at the Oscars when the Jean Hersholt Humanitarian Award  is given out.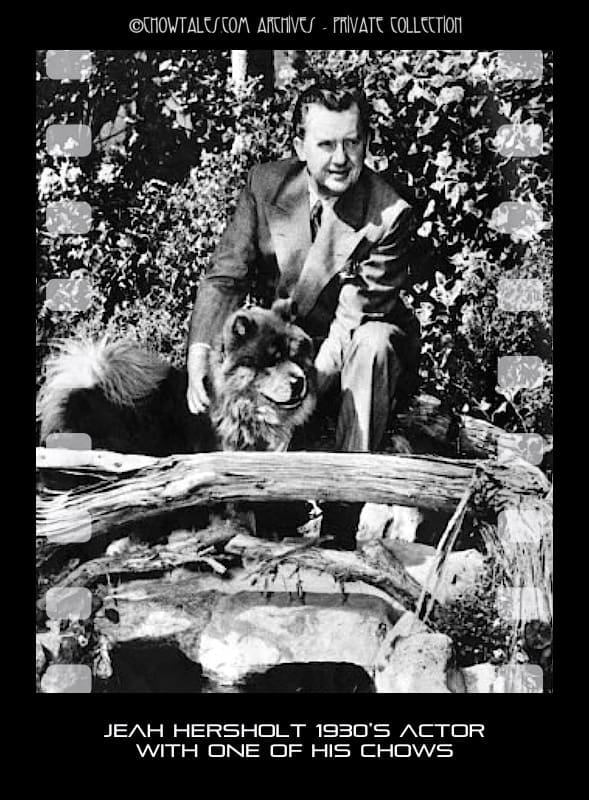 SOURCE: WIKIPEDIA- 
Jean Pierre Hersholt (12 July 1886 – 2 June 1956) was a Danish-born actor who lived in the United States, where he was a leading film and radio talent, best known for his 17 years starring on radio in Dr. Christian and for playing Shirley Temple's grandfather in Heidi.[2] Asked how to pronounce his name, he told The Literary Digest, "In English, her'sholt; in Danish, hairs'hult."[3] Of his total credits, 75 were silent films and 65 were sound films (140 total); he directed four.
  Hersholt's large collection of Hans Christian Andersen books is now in the Library of Congress. He translated over 160 of Andersen's fairy tales into the English language. These were published in 1949 in six volumes as The Complete Andersen, this work is "… rated as the standard translation, being one of the best" in English.[6] Hersholt was appointed a knight of the Order of the Dannebrog in 1948, partly due to this endeavour.[7]
CLICK HERE FOR ANOTHER WONDERFUL BIO OF THIS REMARKABLE MAN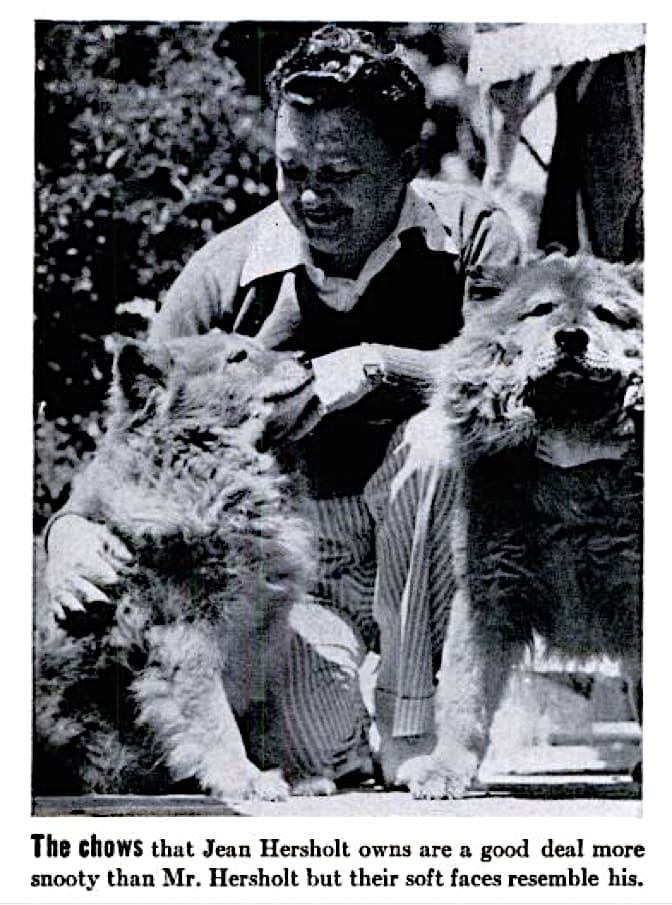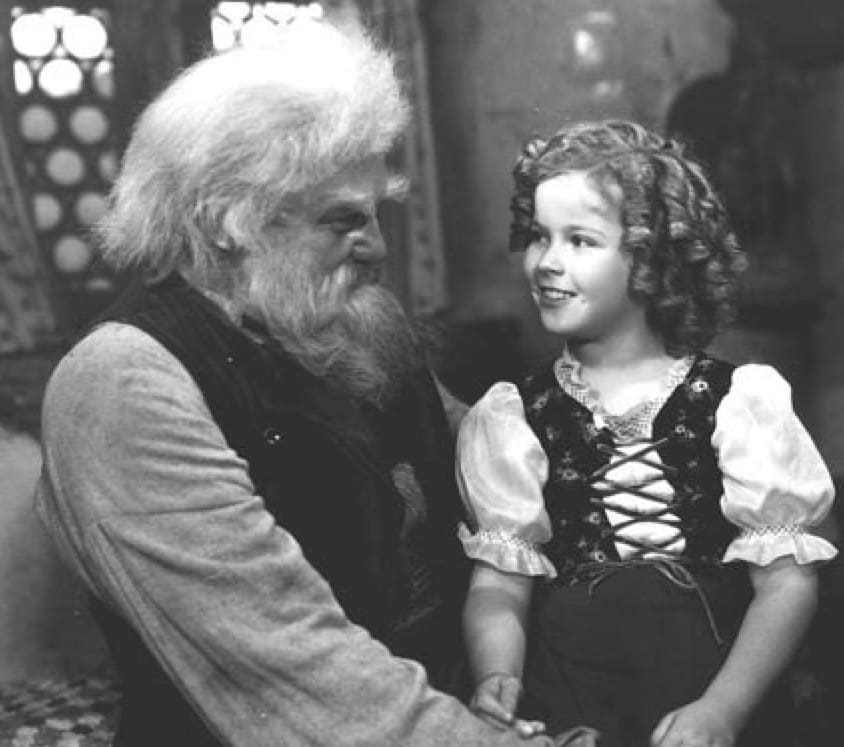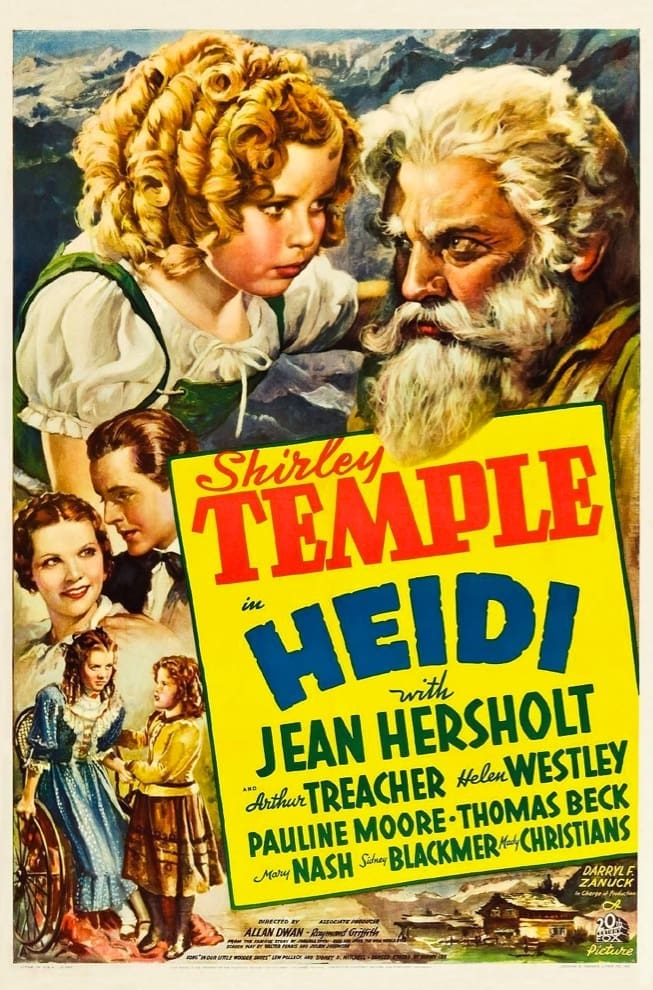 BELOW ARE A FEW OF THE CHOWS I HAVE FOUND SO FAR THAT WERE SHOWN BY THE HERSHOLTS. 
   GREENACRE FI FI SAN in the last snippet was bred by Mr. E.K. Lincoln who was a famous actor and director of the day and owner of Greenacre Kennels
CLICK TO SEE E.K. LINCOLN ARTICLE
THIS CLIPPING FROM A 1927 NEWSPAPER REFERS TO MR. HERSHOLT SHOWING A CHOW HIMSELF