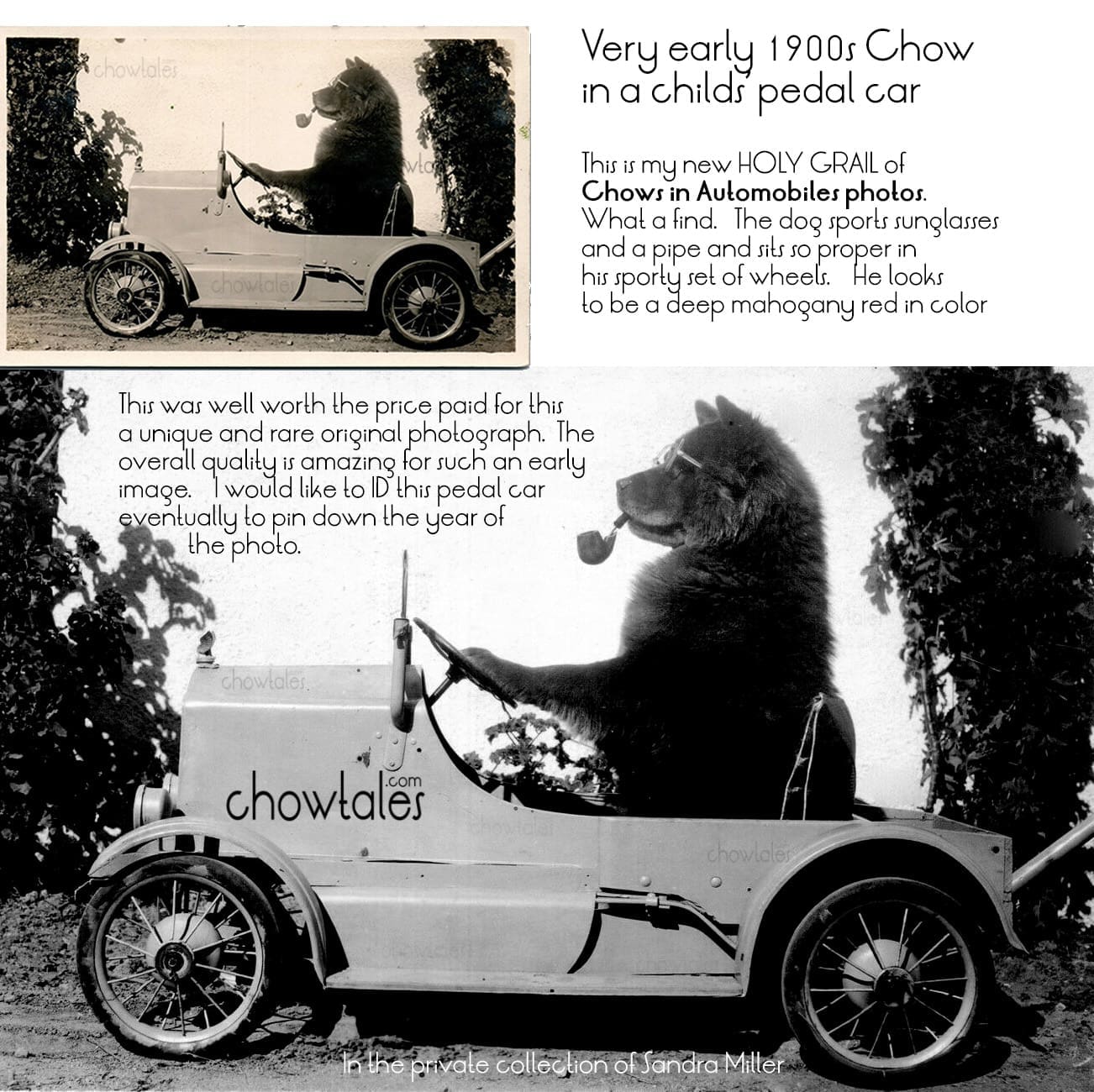 Just when I think I've seen it all, this unusual original photograph lures me in with its anthropomorphic Chow, driving an antique child's pedal car, smoking a pipe and wearing glasses.   I've seen photos of other breeds of dogs in similar poses but this is a first for a chow.  To make it even sweeter, the photo is from the very early 1900's…I'm guessing pre-1920 from the paper type and markings on the back of this RPPC.
The photography is as sharp as it can be.  The original photo had some damage issues and specks which I restored, then converted to black and white to get the most out of the details.  I have put in a few requests to pedal car groups for help identifying this model to pin down the date even closer.  If any of my readers know more about this car please comment below!
And of course, we can't forget about this beautiful chow. I'm pretty confident this is a rich mahogany red dog as black would not show the face and paw detail this well.
This is going to be the perfect addition to my CHOWS AND ANTIQUE CARS curated collection.  A prize find!!!