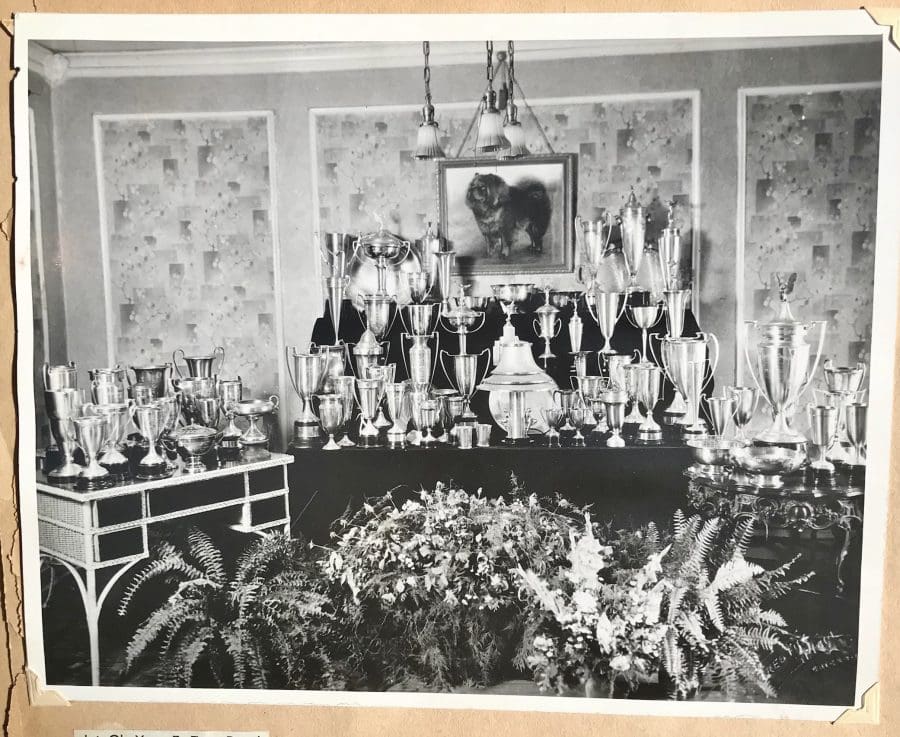 ---
CLICK HERE  FOR THE 134 PAGE ALBUM…….. USE THE + AND – SYMBOLS TO ADJUST TEXT SIZE
---

Feast your  eyes on  134 PAGES of fascinating chow history, stud dog cards, clippings, personal photographs with hand written notations, along with some real surprises to this curator…….. compiled years ago by American chow breeder Muriel Knapp,  ……years later inherited by Mike and Ruth Kepner of Sunnyoak Chows, …… now in the care of ChowTales.
Muriel Knapp's collection has an amazing array of chow memorabilia revolving  around a couple of key breeding lines which seem to be at the core of her own personal chows.  One of those dogs/lines being record breaking Ch. Yang Fu Tang.  Above/below  is a photograph and clipping from the album,  an ORIGINAL 8×10 from "Tubby's" owner the celebrated Louise Seamer, showing Yang Fu Tang's funeral/trophy room.  This image is handwritten on the back by Louise herself and personalized to Muriel.  Another dog Muriel kept many records and notes on was Tubby's infamous grandfather Ch. Choonam Brilliantine, the $10,000.00 chow.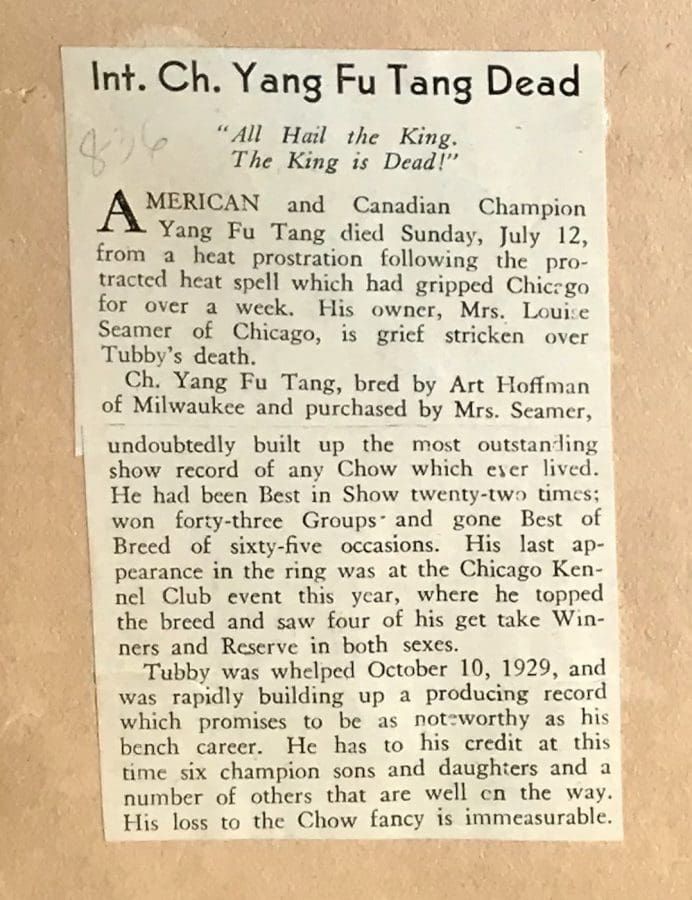 ---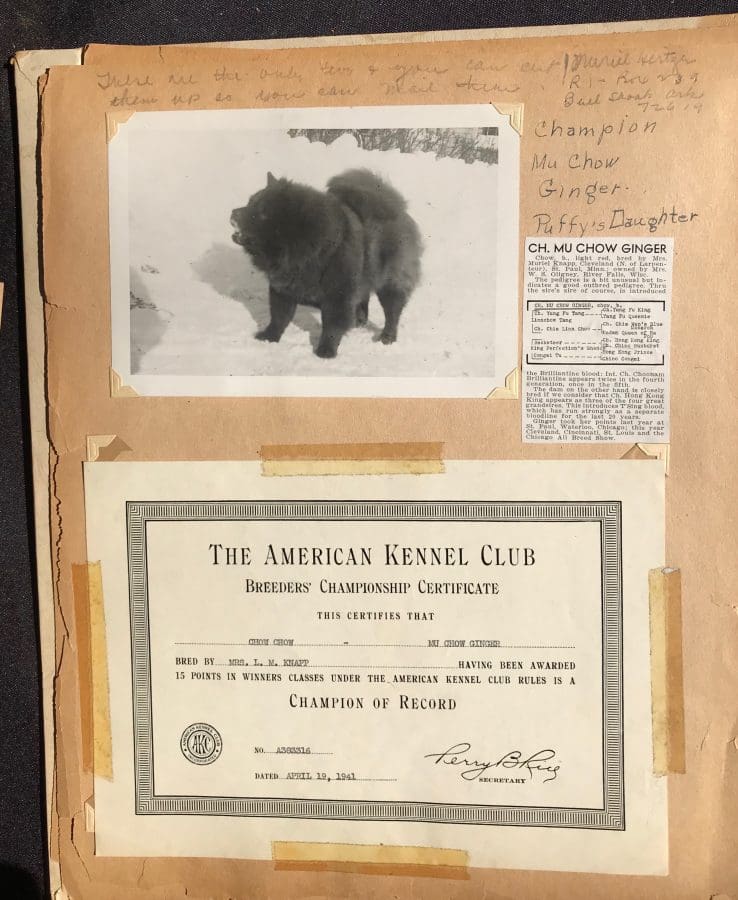 Above is a Championship Certificate belonging to the original owner of this scrapbook, Mrs Muriel Knapp. 
---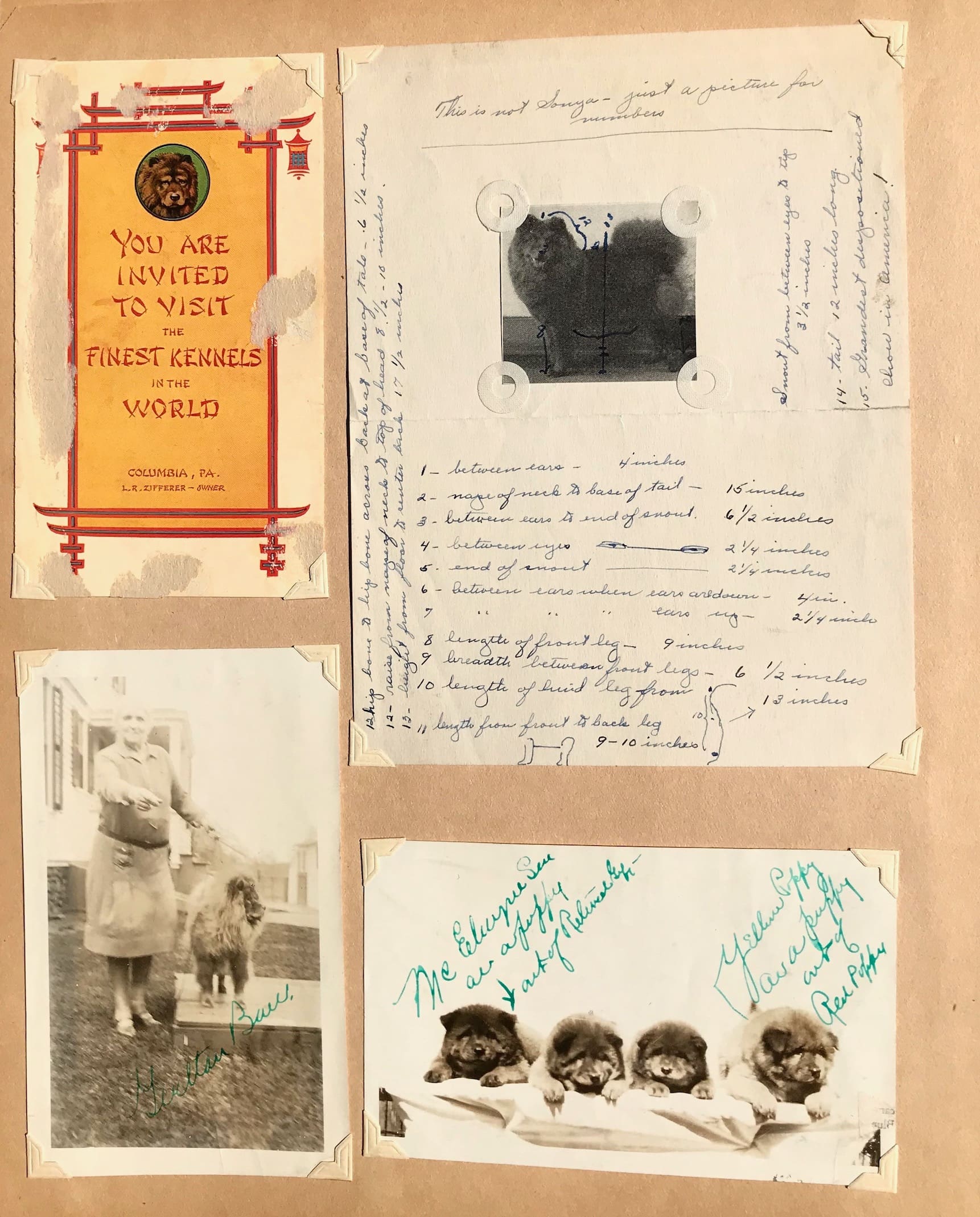 YES, ITS MAGNIFYING GLASS TIME!   I CAN'T WAIT TO GET A CLOSER LOOK AT THESE NOTATIONS!
---
As a side note from this curator:  The second owner of this album Ruth Kepner was a dear friend of mine who passed a number of years ago.  I miss her so much!   Our Chinarose Chows breeding program was based on Ruths'  Sunnyoak Chows bloodlines, with the #1 Chow 1985 BIS BISS Ch. Daystar Orion of Sunnyoak , "Punky",  being  the foundation stud dog I used to start my own breeding program.   I saw this album at the Kepners house many years ago, and paged through it quite often in awe….longing to know more about the breed history but too busy and distracted to dive in deeper.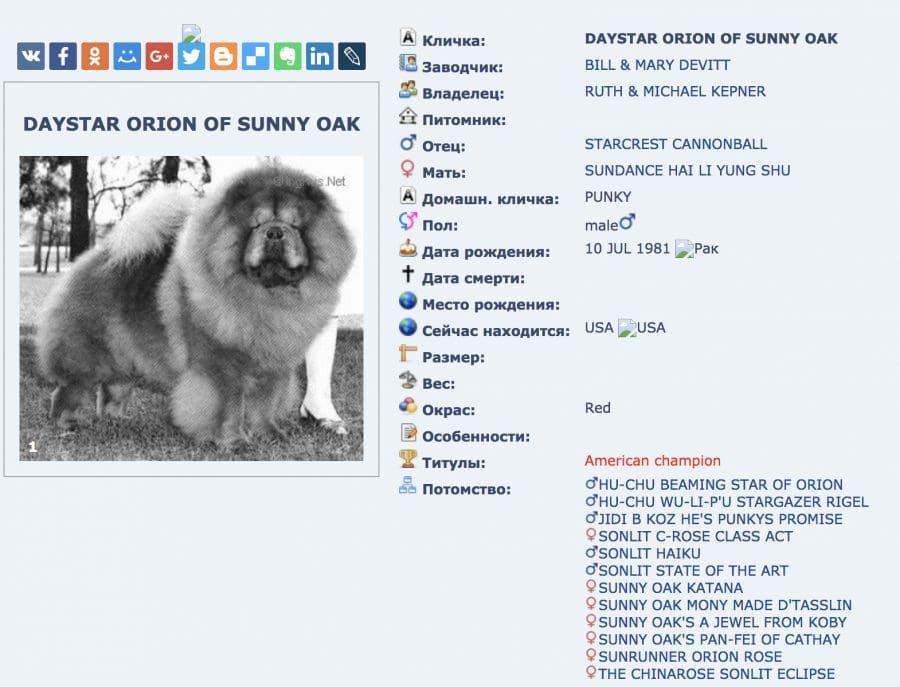 Never in my wildest dreams would I have imagined that this album would resurface over 30 years later for me to TRULY appreciate again,  and have the honor of recording it's contents for all chowists to enjoy.  Gifted to ChowTales Archive from the private collection of Ruth and Mike Kepner. A heartfelt THANK YOU to Mike Kepner and an old chow friend from Minnesota, Mary Jo Brouillard, for getting this treasure back into chronological order and arranging to have it shipped to Oregon.    I'm so excited to be connected to Mary Jo again after all these years.  Big THANKS also to another dear friend Linda Love Banghart for pointing Mary Jo in the direction of ChowTales Archive!  There is much more work to do, researching the backs of the real photographs for dog and people identifications and handwritten notes …..I can't wait to start the detective work!!!  
---
CLICK HERE  FOR THE 134 PAGE ALBUM…….. USE THE + AND – SYMBOLS TO ADJUST TEXT SIZE
---