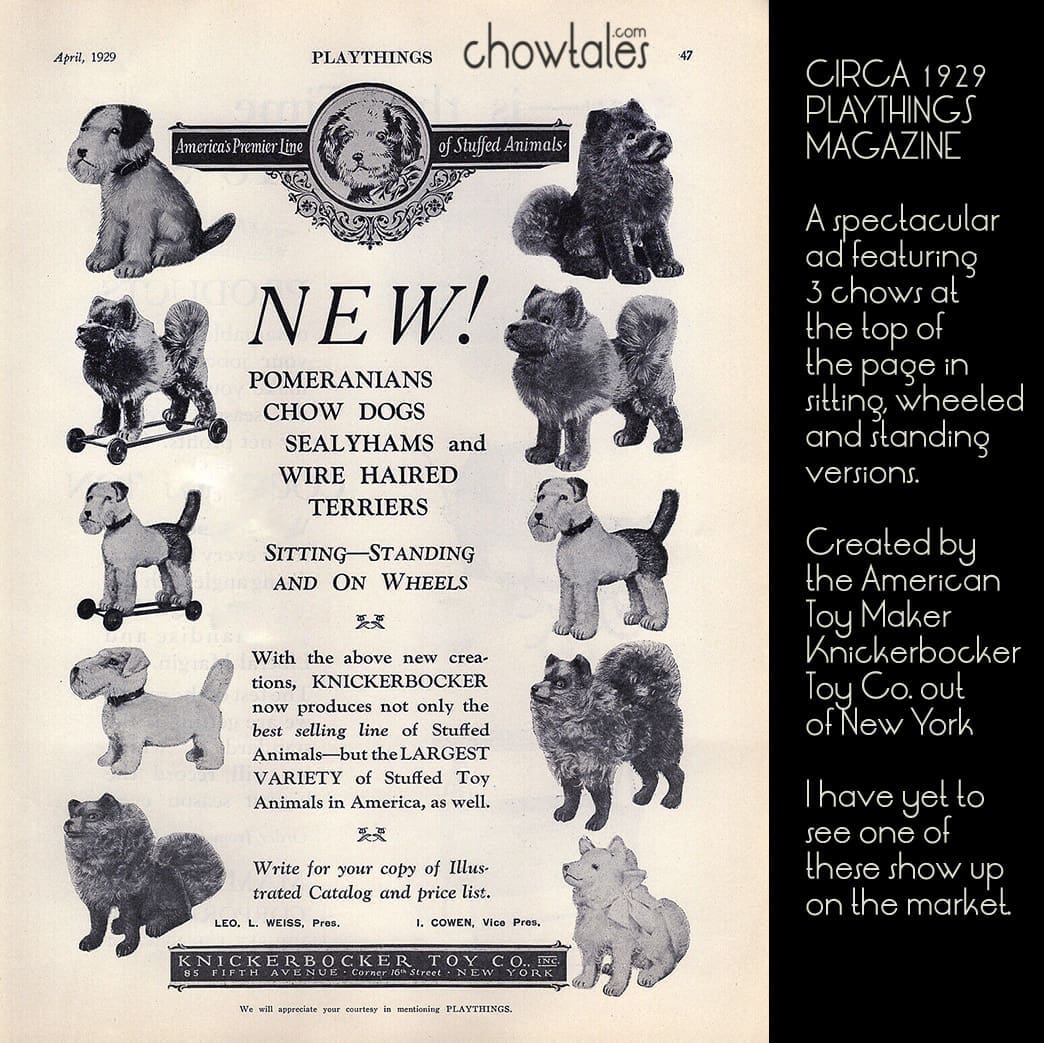 This is one incredibly rare find…..a page out of PLAYTHINGS magazine from 1929, featuring  3 chow stuffed toys in a SITTING, STANDING and WHEELED version.  Its interesting to note that the more famous Steiff chows patterned after the real chow puppy Veedol who few in the Graf Zeppelin made its debut in the Steiff catalog a year earlier in 1928.   See related links below this article for more about the Steiff chow.
In all my years of collecting I have yet to see one of these Knickerbocker chows come up for sale or auction.   If any of my readers actually has one, I would dearly love to see a photo to share here on ChowTales (credit given).
The Knickerbocker Toy Company was founded around 1850 in Albany, New York and started out manufacturing educational toys, like alphabet blocks. The unusual name 'Knickerbocker' derived from the nickname for the citizens of New York. The name is a reference to the baggy trousers the original Dutch settlers wore.