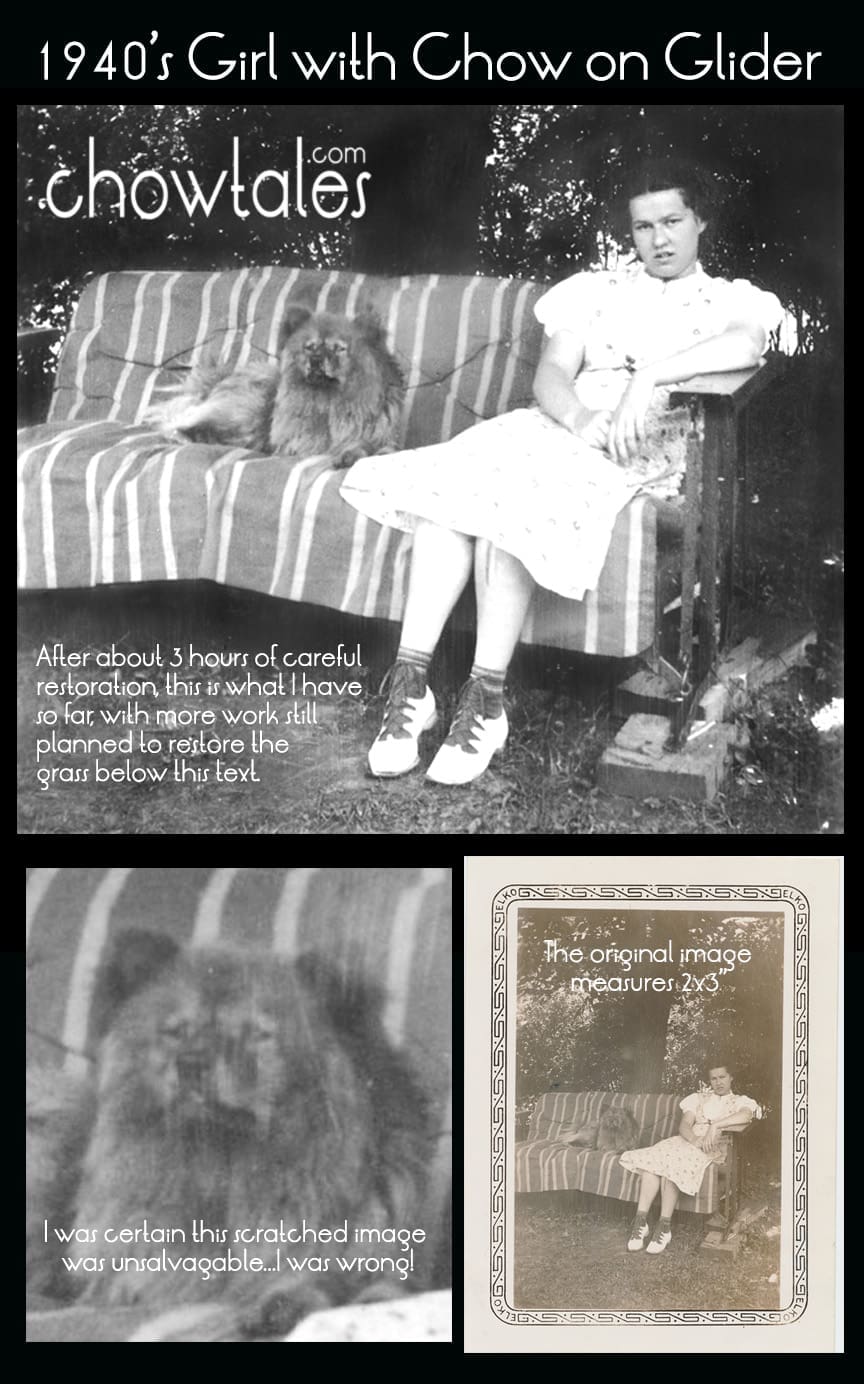 This is one of those photos I took a risk on purchasing pretty much knowing it would not be able to be salvaged enough for my book, but I found it so charming I had to have it.  It reminded me so much of the photos I have of me and my Chow Lillian on our swing in the garden .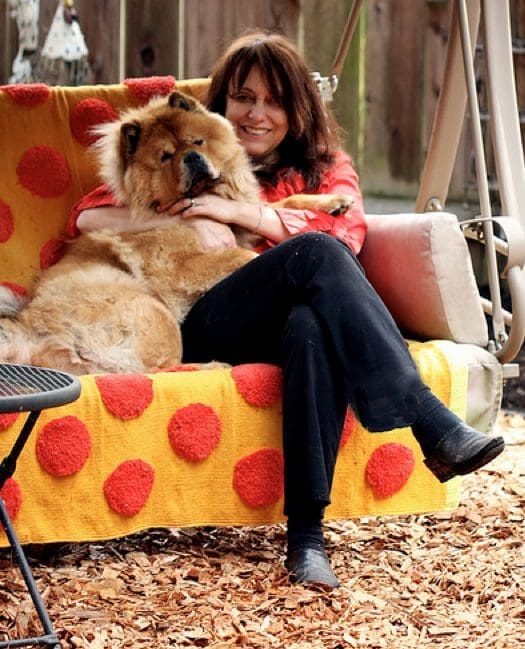 After scanning this teeny 2″x3″ photo at 1500 DPI, I found there was much more to this image INCLUDING hundreds of hairline scratches everywhere!
You can see on the closeup of the chow face how badly damaged he was but I was determined, spending an entire sunny autumn Saturday morning indoors trying to bring this little chow back to life using my Photoshop retouching skills.  I'm pretty pleased with this so far and still have some work left to do.
Also I learned a lot about photo borders trying to research the date on this image.  This particular border was produced in the 1940's by ELKO photography in Kansas City MO.