Here was a special discovery I made doing a search for an entirely different subject and came across this original 1936 photo (above) for sale.  Needless to say I purchased it immediately which sent me off on a hunt for more information about James Cagney, his wife and their beloved Chow Reddy.
His wedding to wife Frances Vernon ("Willie"), resulted in a marriage that lasted 64 years (ending with his death).  Since my initial discovery of the above photo , I have purchased more over the years,…mostly lovely casual shots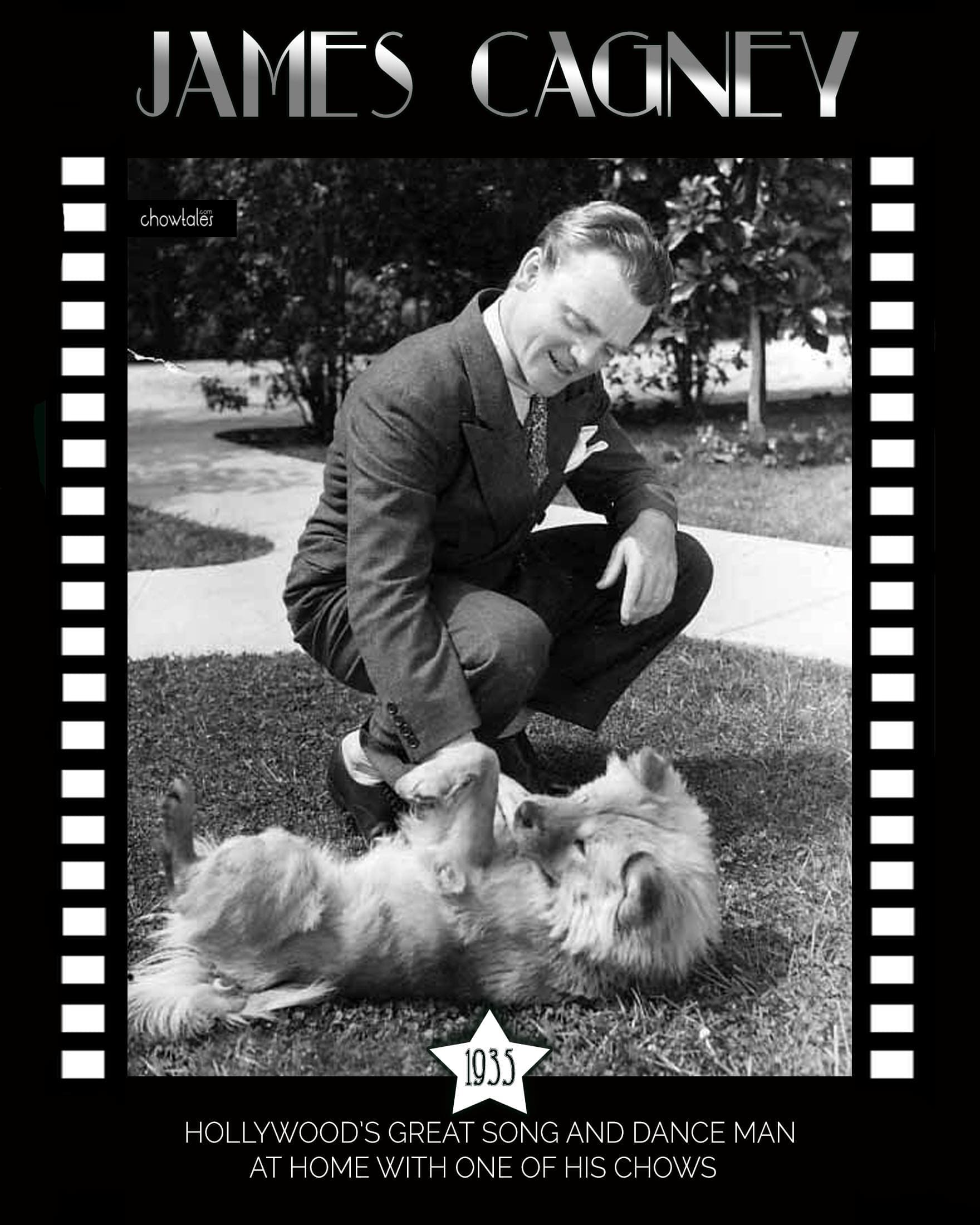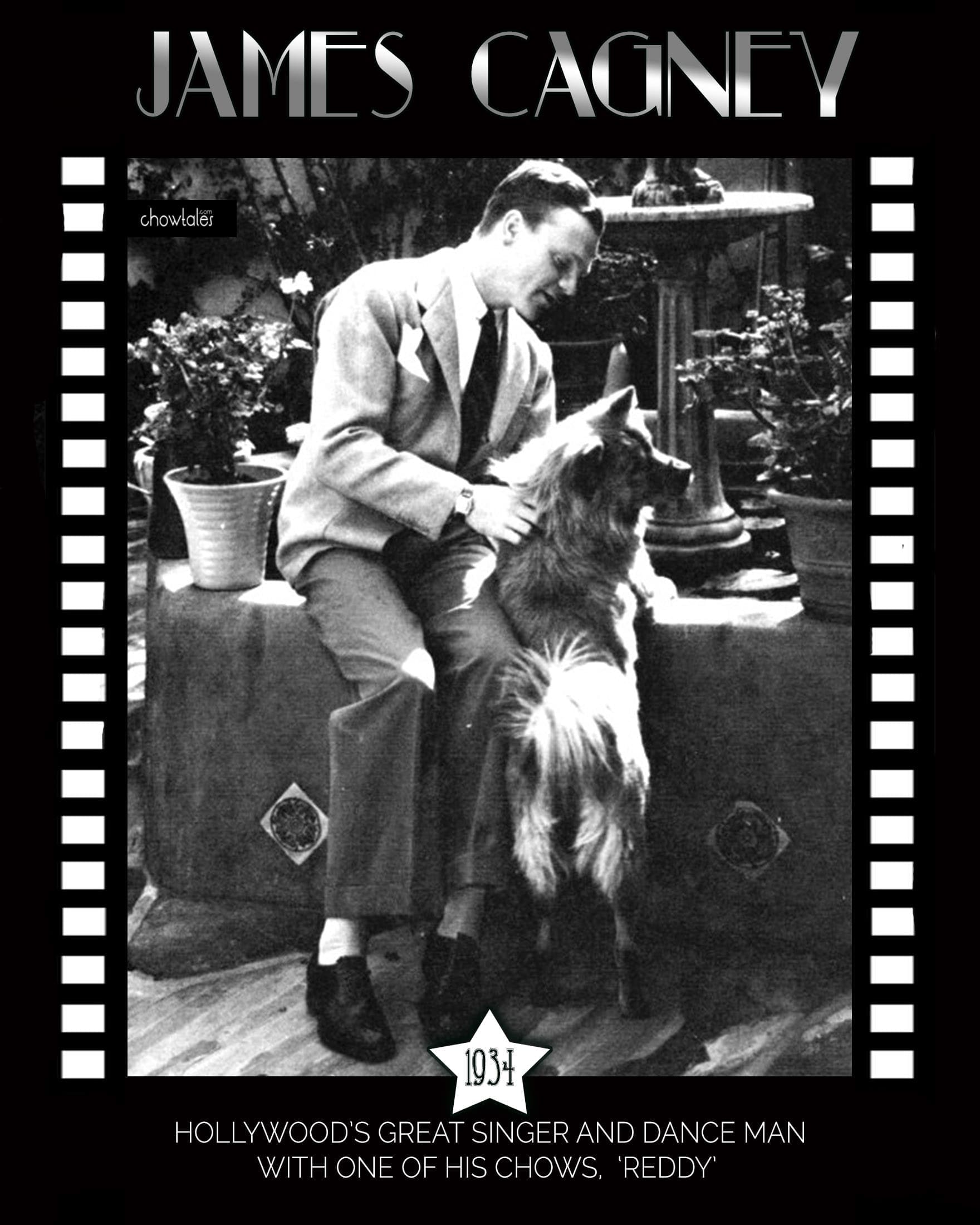 Above is James Cagney and again I'm assuming Reddy in 1934 by the fountain at his Califorina home. What a beautiful image!!!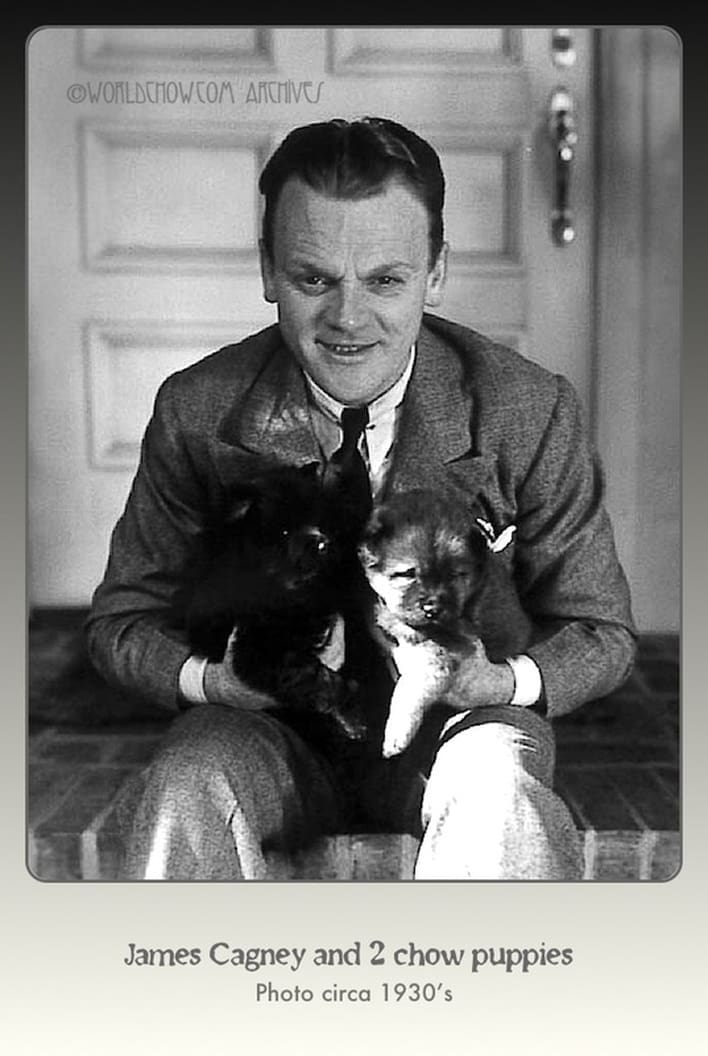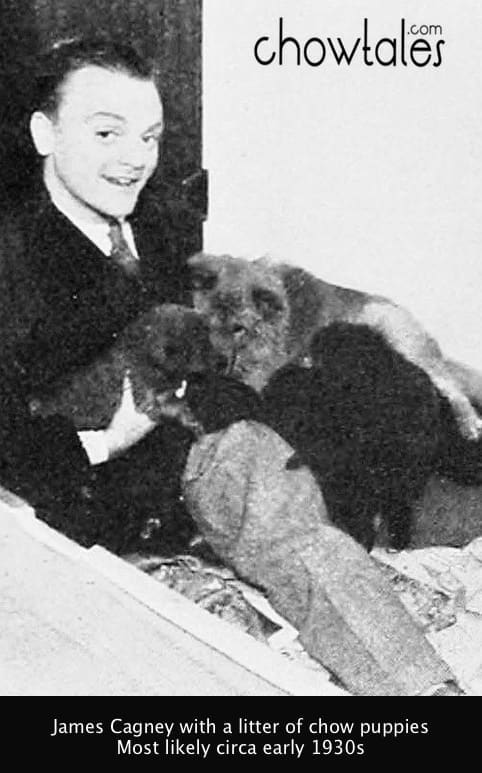 The above 2 photos seem as though they were 2 different littes of puppies.  I need to research more to find out if the Cagneys' bred these litters or if they came from somewhere else. Precious images!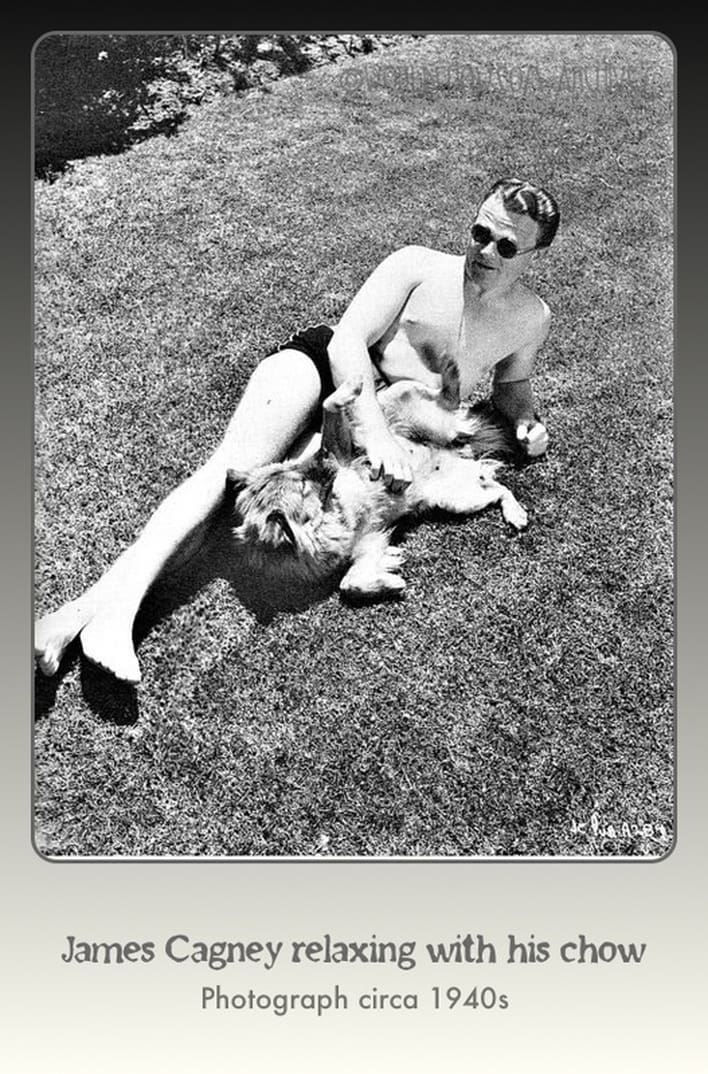 And this final image is a bit later in the 1940's…assuming it's Reddy once more as the dog looks the same throughout the years.  I am still on a search for more images of this amazingly talented man (who loved his chow)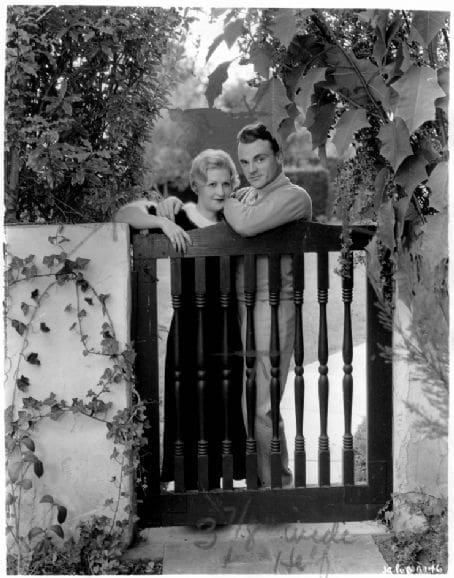 s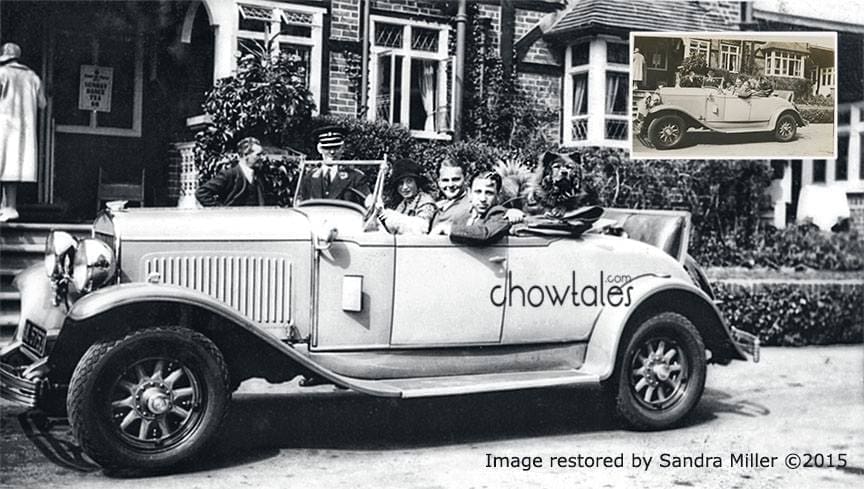 Above is a photo IoI purchased and restored of a fancy car, with what looks to be James Cagney in the middle and a chow who looks so much like the Cagney's  "Reddy"  in the rumble seat.   I'm not certain, but have a hunch this might be the song and dance man himself..or a VERY close likeness!