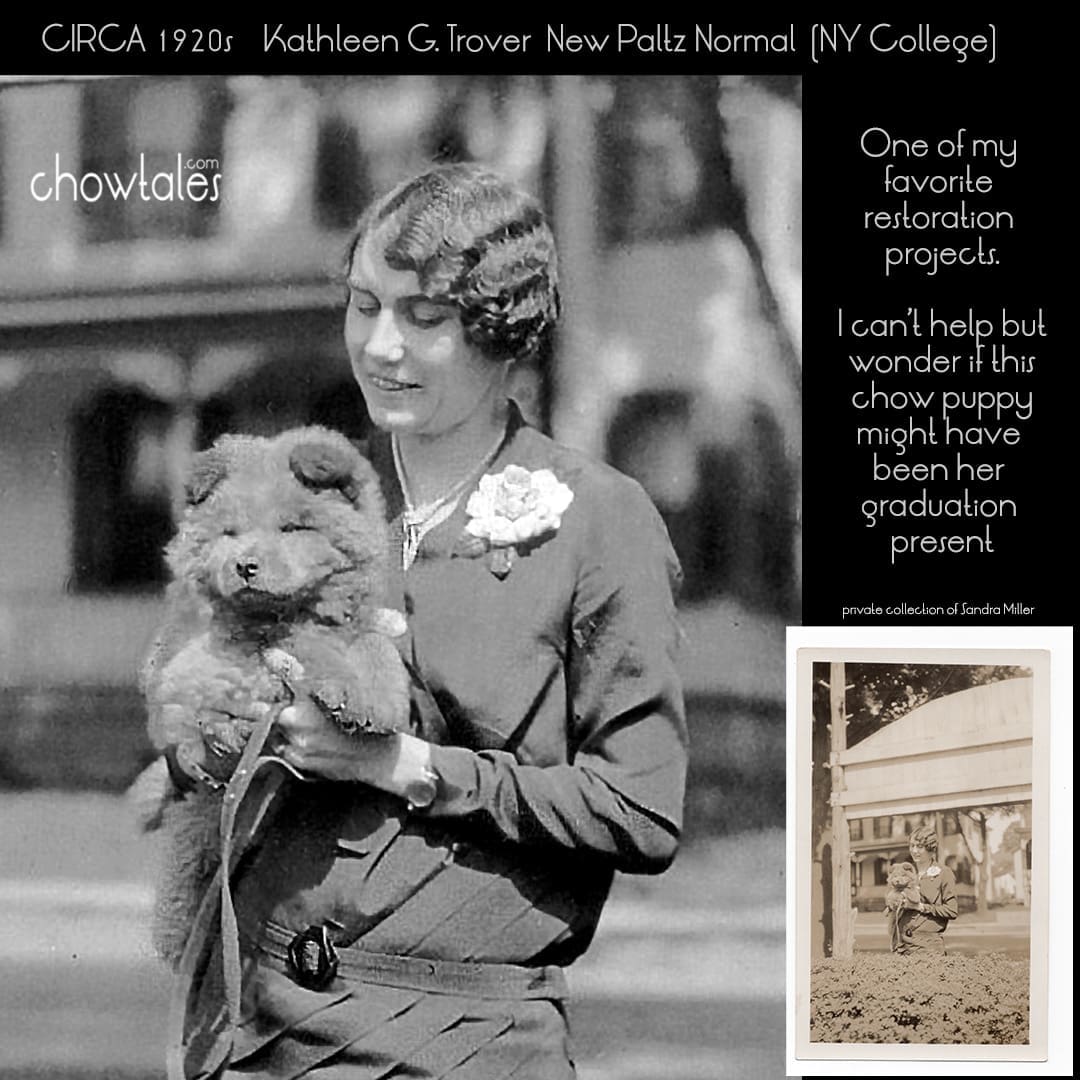 When I was given the opportunity to purchase 2 photos of this young woman named Kathleen G. Trover with her chow puppy I jumped at the chance!   This is the first of two restorations I did of these tiny 2″ x 3″ snapshots.  The back of the photo says in pen "Kathleen G. Trover – New Paltz Normal"    I googled the latter part to find this is a very old NY state college (since 1828)  that is still in existence today.   I'm still researching the alumni in the 1920's to see if I can find Kathleen's name anywhere.
Looking at what she is wearing and this young chow puppy in her hands, I can't help  but wonder if this was a special occasion such as her college graduation or birthday.  Was the puppy a gift?  My mind runs away with me sometimes but her smile says a lot.  The second photo I will work on next is just as cute with Kathleen sitting in the garden with her puppy.
This restoration took some patience and time, as there were many scratches and the entire photo was dirty and very grainy.   Its not perfect but I was able to pull forward some wonderful details like the chow puppy expression, the woman's stunning marcelled hair, The corsage, her watch, belt buckle, pleats in the dress…even the rivets and grain of the leather leash was revealed.