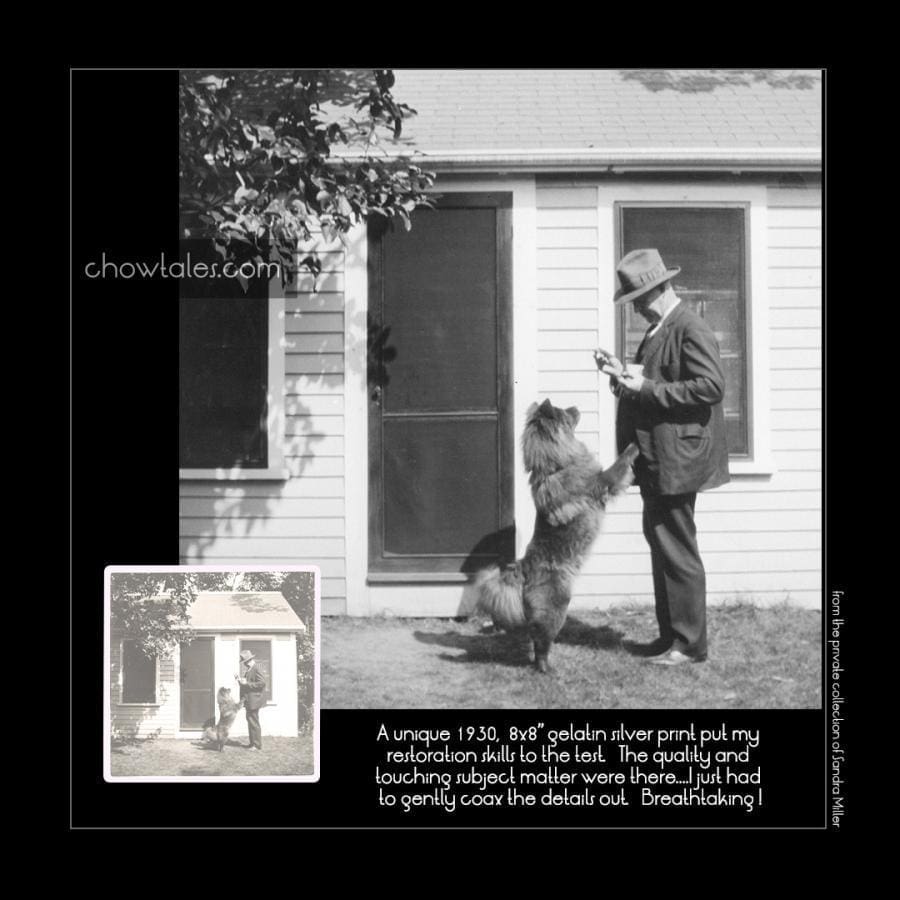 CIRCA 1930 – From the top of this man's Fedora hat, to the bottom of his classic  Wing Tip shoes…even without a date, this image is an extremely fine example of late 1920's-early 1930's costume. The stunningly classic chow begging for a treat…. is icing on the cake!!
Finding antique photos of chows with men or boys is not an easy task as they were considered more of a woman's dog in the first part of the 20th Century.
When a high quality , large format photo like this comes along it is like winning the lottery. I took a risk that because it was 8×8″ in size, that there would be enough "information" in the original to give me some detail in the restoration. I'm SO happy I took the leap of faith on this one!