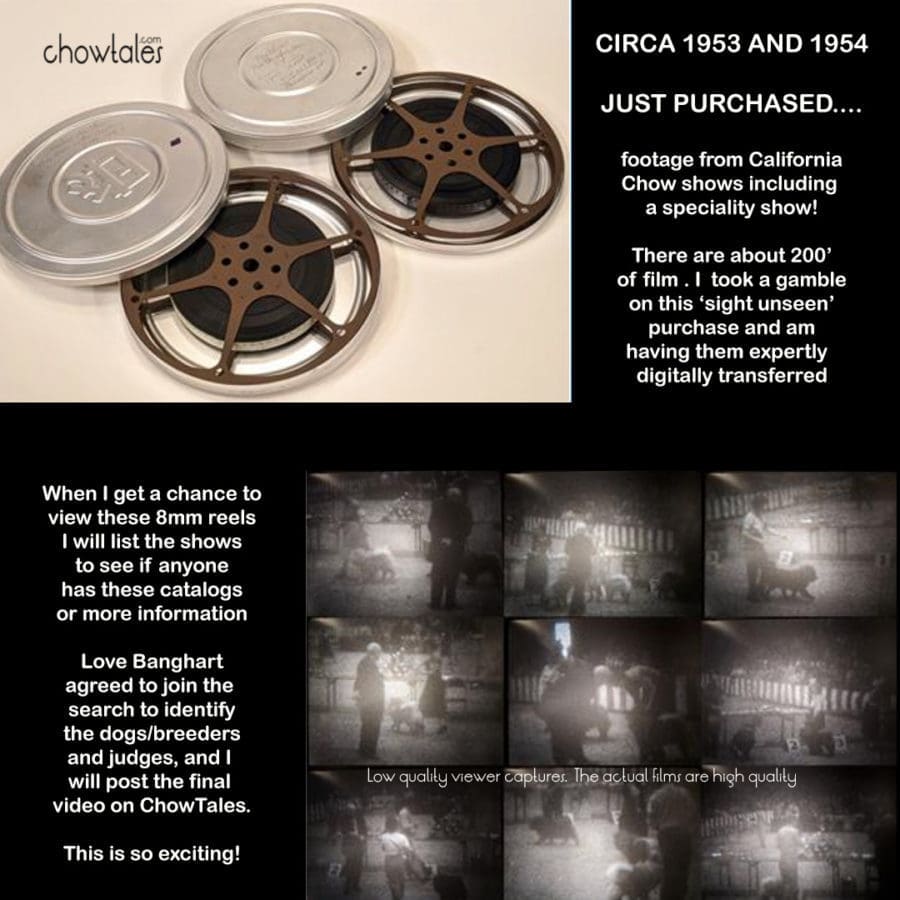 Back in February 2022, I posted about my Ebay find of 2 reels of 8mm film that featured Chow Specialty shows from the 1950s in California. (see collage above) I sent the reels out to a wonderful company called Memory Box to have them transferred digitally and here are the result of the transfer. The company did not offer restoration services, and I've found that to be far more expensive than I can afford, so below are REELS ONE and TWO "as is".
The outdoor show on reel #1 is so dark being under the shade trees but there are many glimpses of the dogs , breeders and handlers in attendance. Eventually I'll get these restored but for now its just fun to be taken back in the "Chow Time" machine. I love the clothing and "handling" techniques as much as the dogs. Enjoy!!!
Below is REEL TWO of the 1950s Chow specialties in California that I had converted from 8mm reels. This one is much shorter but by far the clearest of the two films. Some beautiful dogs that are very consistent in type and size. Some training/behavior issues here too that kept me on the edge of my seat. LOL.. Its nice to see the movement so clearly. I only wish the entire show was in this clip. The rest of the film was the family fishing on Lake Tahoe with their Chow. This show was located in the Tahoe area.