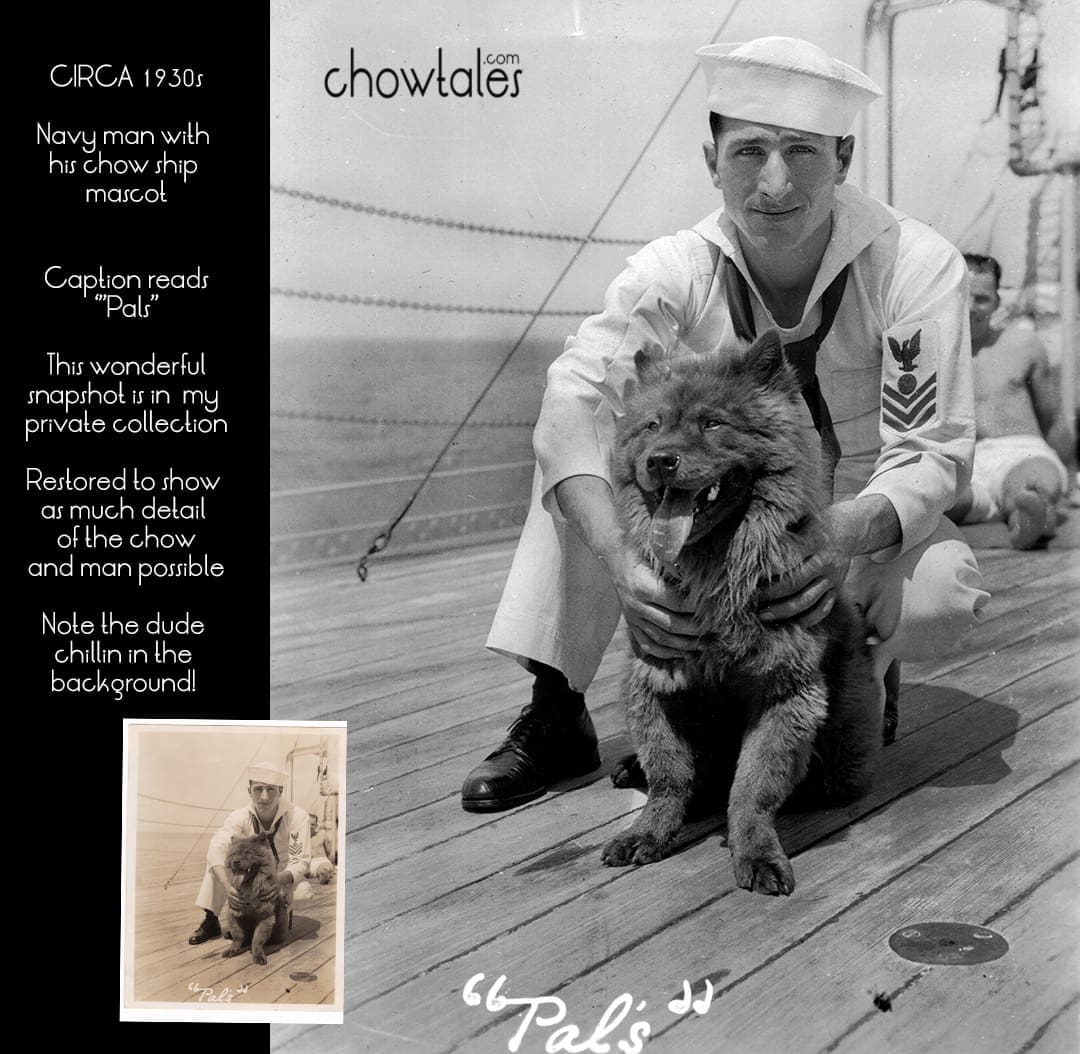 RESTORATION- Circa 1930 Navy man with the ship's mascot chow. I simply had to have this snapshot and was so happy to find it in very good condition for its' age.  The details really popped forward when I did some work on contrast and converted it to black and white. I love the text "Pals" written on the photo.
Looking back through the historical archives of the Navy, this ship may very well have been part of the 1930s Asiatic Fleet cruising the waters around China.  America operated its own fleet of warships in Chinese waters, to protect American interests, especially the tankers belonging to Standard Oil.
Below is a wonderful old news reel from the 1930s to help give this image perspective, showing the Navy and many street scenes in China. The bustling Shanghai port conjures up visions of exotic-looking Chow puppies with their black tongues, being sold to sailors to bring home as souvenirs, as described in so many period texts in my collection. (film credit PeriscopeFilm on YouTube)
I am excited to add this to my growing collection of Chow Mascots in the Military!!