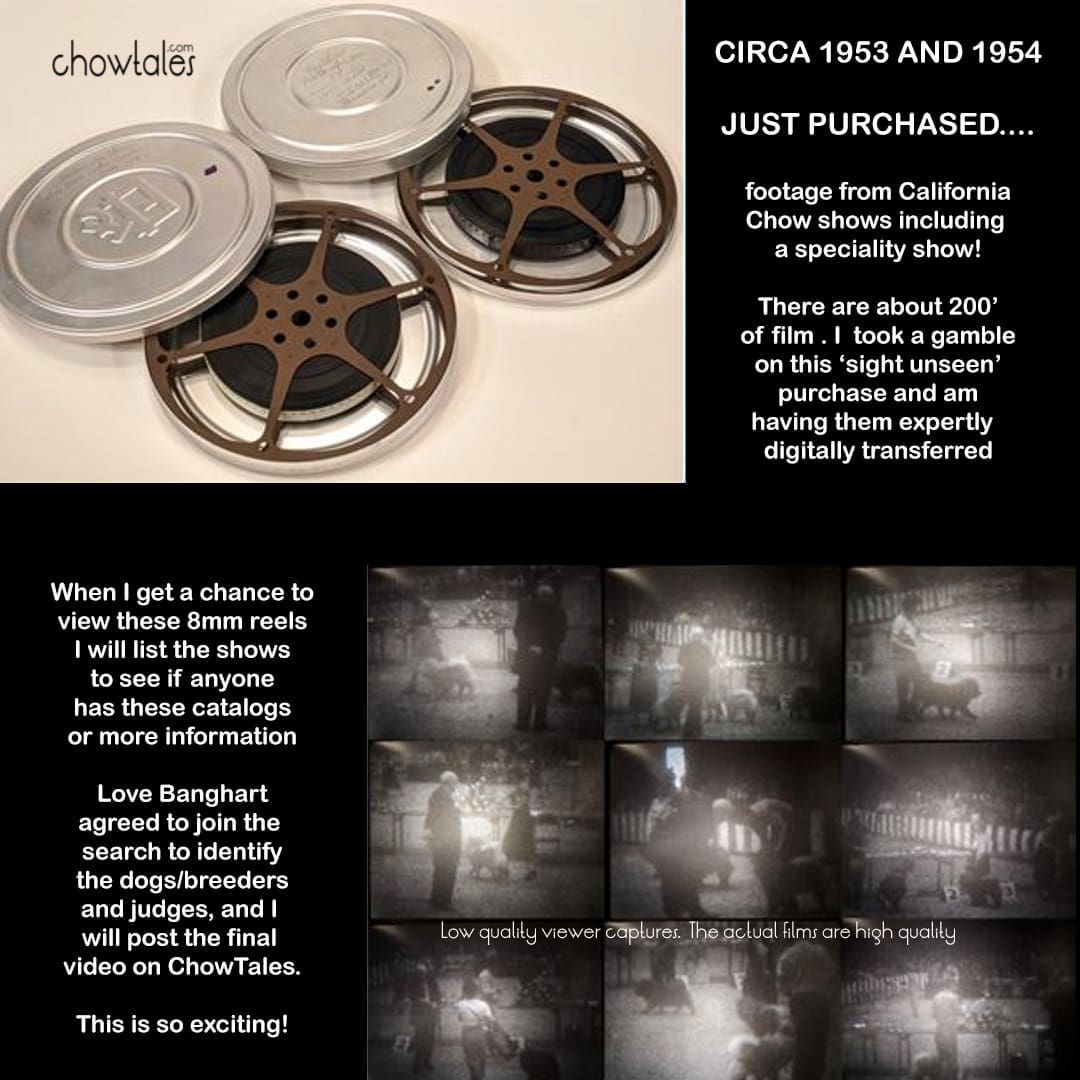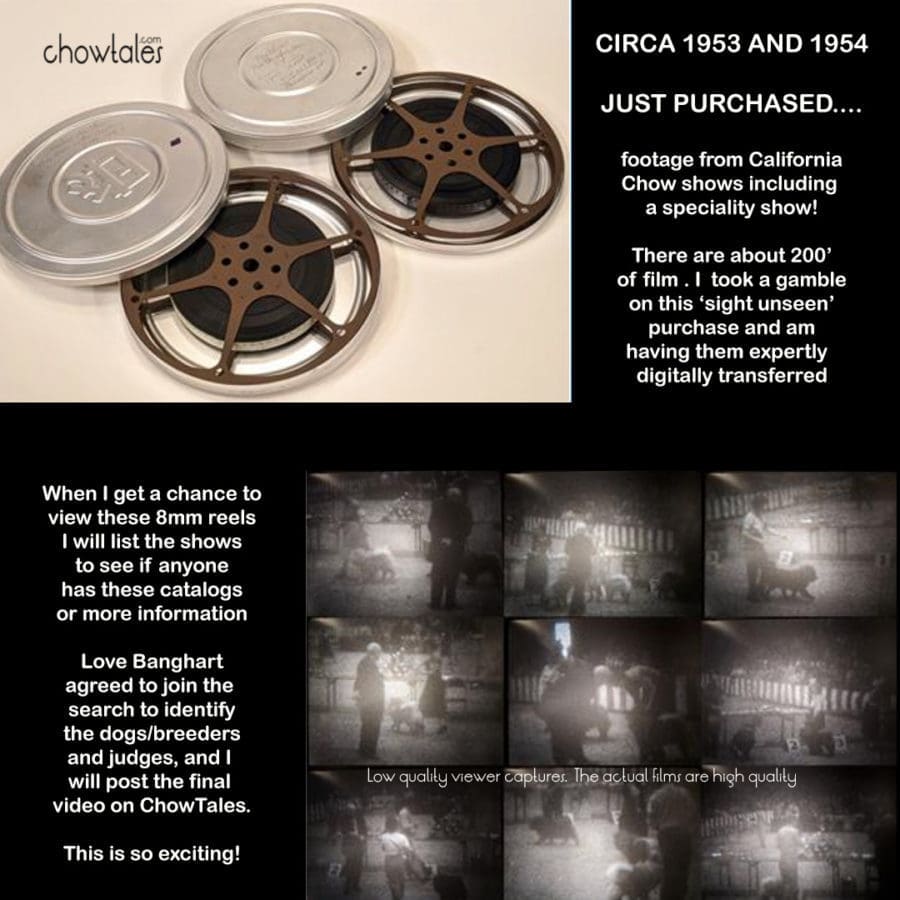 This is a first for my personal collection and I'm so excited to see what treasures are on these priceless reels.   According to the seller that I purchased them from, they are in very good condition with clear pictures (the captures above are from an old screen viewer and do not indicate the actual quality)   The almost 200 feet of film are mostly Chows showing at California dog shows, and after a chat with my good friend/breeder/judge Linda Love Banghart, we are expecting to find  some wonderful blasts from the past in here.
I will have the reels professionally digitized so Love and I can view them , then we can start on the task of trying to ID the dogs and people in the video.  One of the reels contains a Specialty show so chances are, some of the best in the area could be in attendance.    With Loves' in-depth local Chow knowledge from living in California many years, her initial thoughts were we may see the following:
"Fred & Mary Shilling, Florence Graham (Five Ash Chows) ,Palmer Boulstead, Lenny Wagner (Mingodell Chows), Hansons, Pete & Howard Kendall (Poppyland Chows), Gladyce Kloeber, the Shryocks (De La Moulaine Chows) with the famous Ghat, etc. "   Even famous handlers of the day such as the famous all rounder judge Frank Sabella were seen in the chow ring.
I will keep everyone updated and if need be, will be putting a call out for show catalogs or other photos once we find out what the actual shows are on the reels.   What a wonderful way to bring our Chow history back to life!!!  Below is a 1950s photo I restored just to "set the stage and era" for more to come!!
UPDATE…these films have now been digitized!! CLICK HERE to see the Chow Specialties!!!