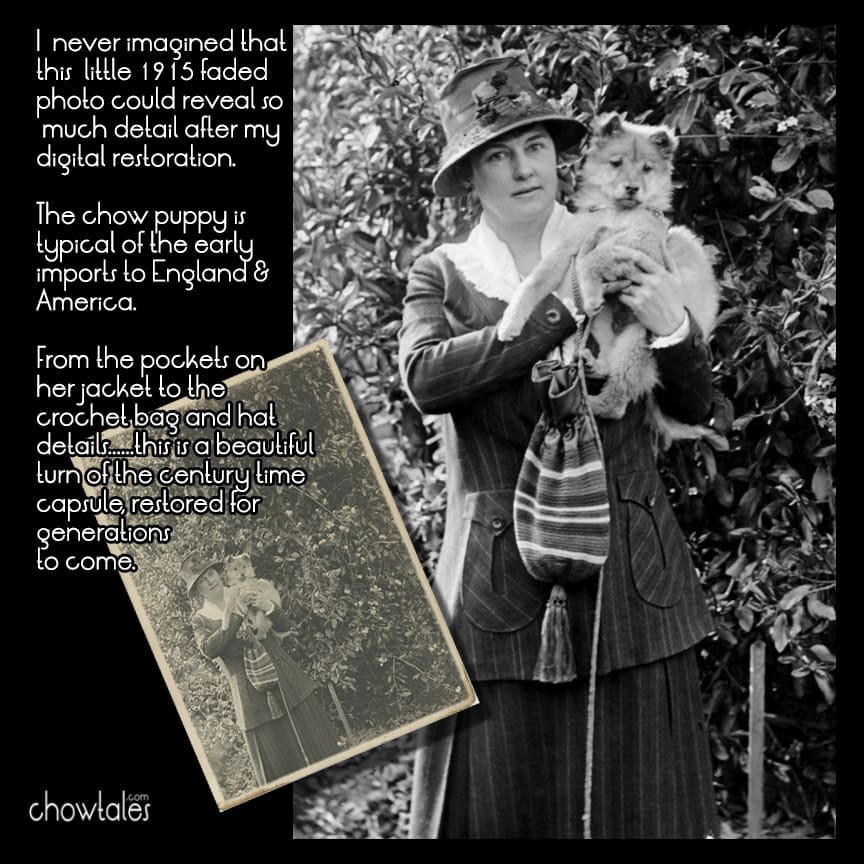 I have been working on restorations from my personal chow snapshots collection for a book I am planning that highlights Chows in imagery, from the late 1800's until about the 1950s. I really hope I can find the time to get it all pulled together in 2016.
Not all photos reveal as much detail as this restored beauty…especially when there is such a drastic crop. Scanning at 2000 dpi does help a lot.
I put about 4 hours into digitally restoring this image. It was so worth it and will be part of my CHOW IMAGERY book.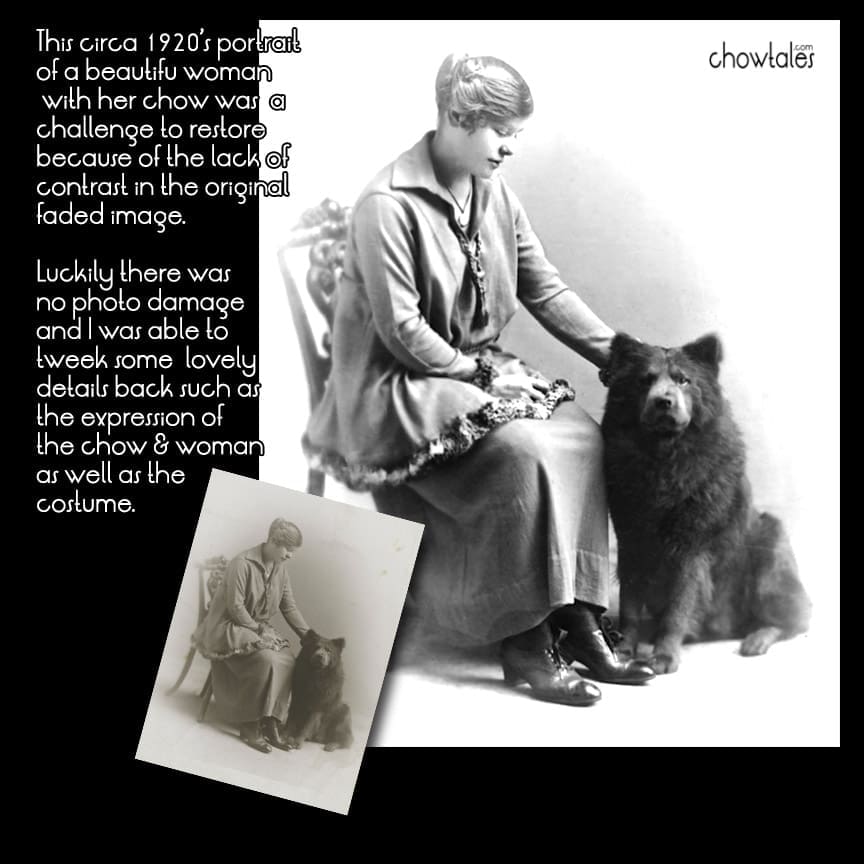 I love this photo above  so much. the woman has such a gentle and loving expression focusing on her beautiful chow. I wonder if this is a blue as the face is lighter than the coat even in the original version.