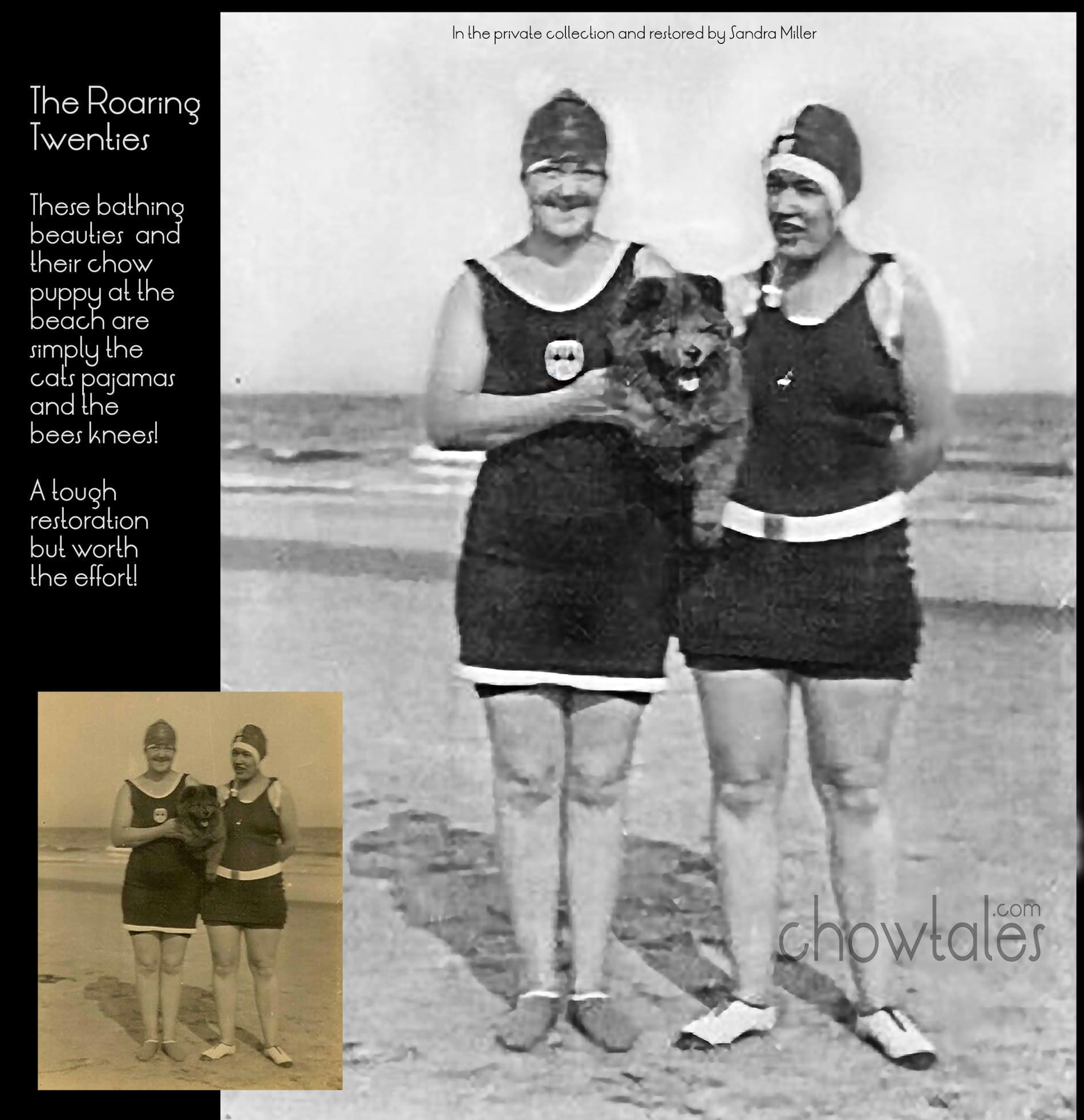 This wonderful photo was very blurry,scratched grainy and sepia toned/dark, but how was I supposed to pass this treasure up!  I almost passed it by, not noticing there was a chow in the photo at first glance!   This image is the EPITOME of the Roaring Twenties….from the two women dressed in typical seaside fashion (check out those beach shoes and bathing caps) to the Chow which was considered the "ultimate accessory" in the heyday of the 1920's into the 30's.  These women and their pup are the BEES KNEES, THE SNAKES HIPS, and THE CATS PAJAMAS in this writers' Roaring Twenties opinion.
I was only able to take this restoration so far because of the low quality of the original, but it was well worth the effort to see more of the details and that darling chow puppy come to life!
This photo makes me think of the great old song "By the Beautiful Sea" written in 1914.  Thank you Emilia Johnson on YouTube for sharing!.