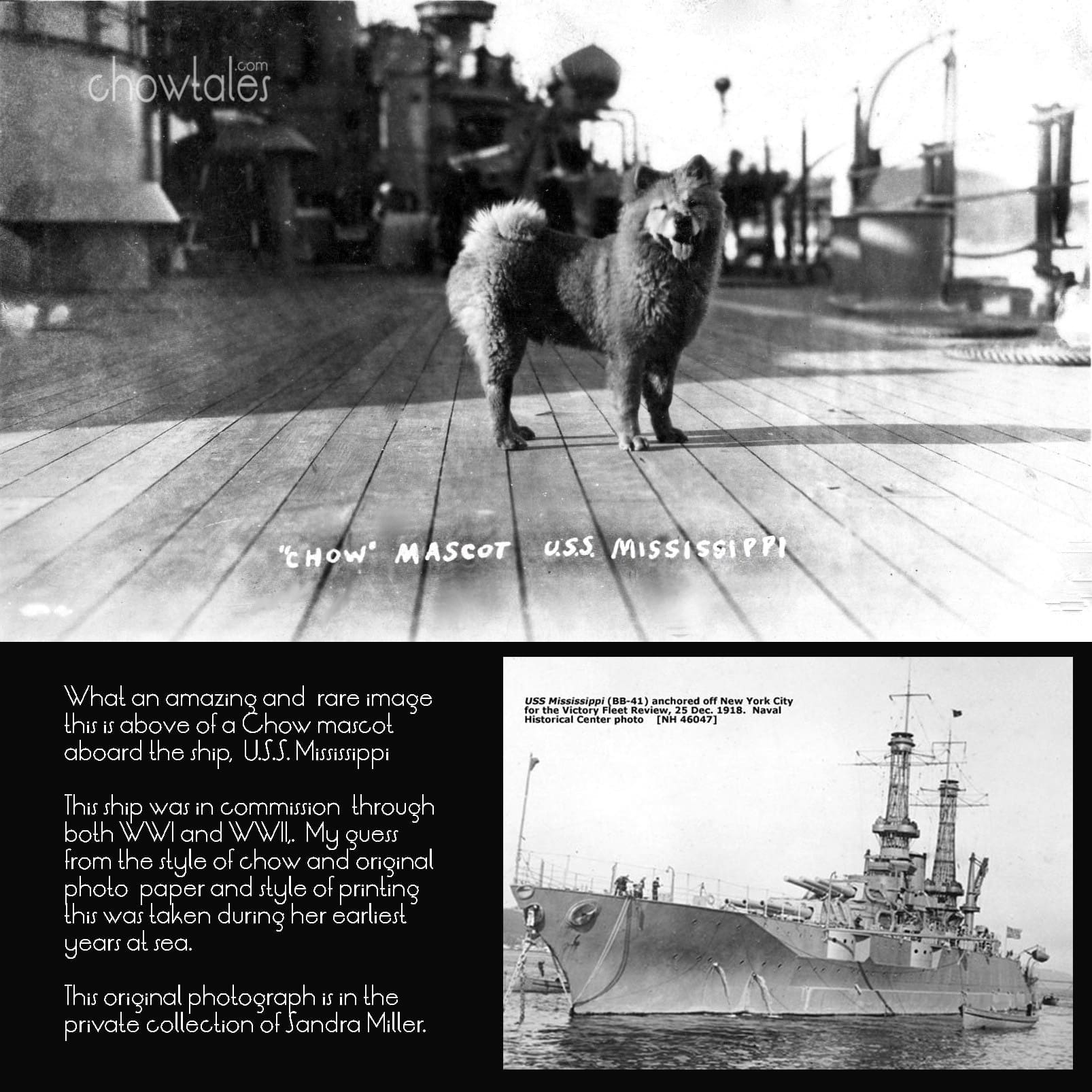 This incredible original photo of a Chow Mascot aboard the U.S.S. Mississippi came to me with a group of images from a seller out of Canada. Every photo was more amazing then the next
This is a real photo in my personal collection, and not a postcard. I cant help but wonder where they ship's crew found this lovely chow. In WWI she was deployed as part of the Pacific fleet .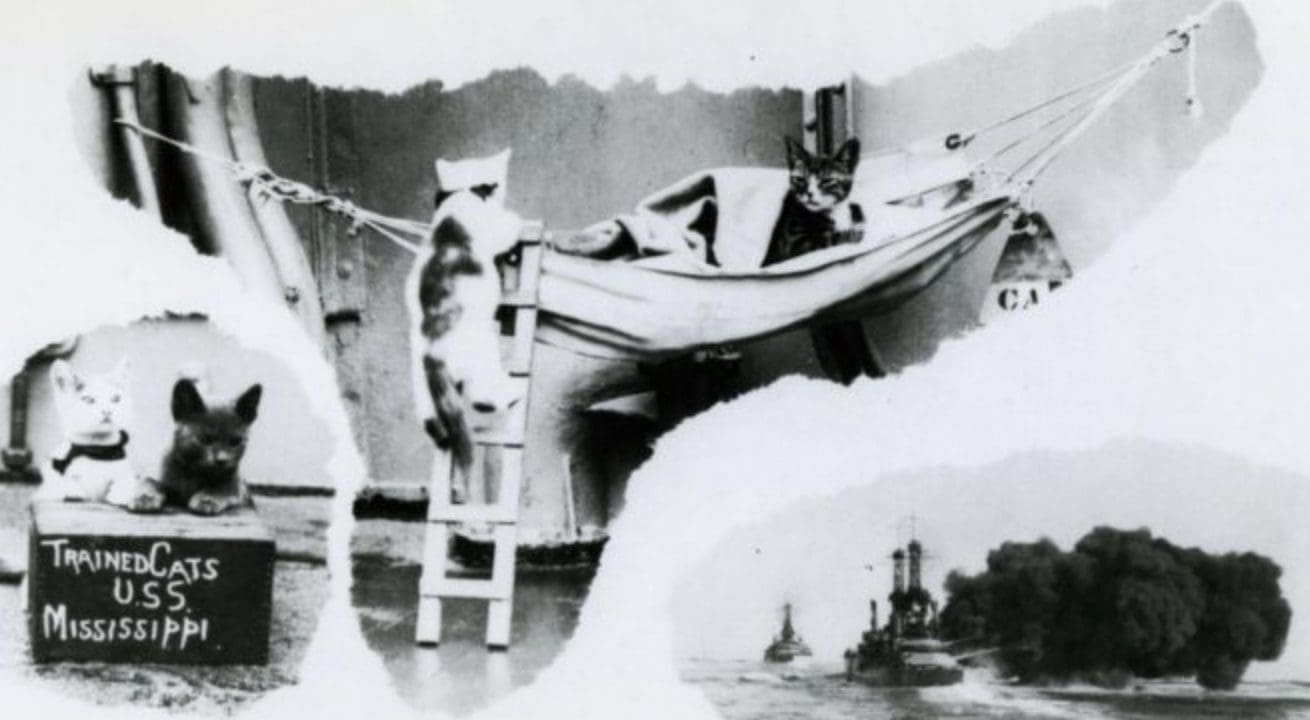 The USS Mississippi also was well known for it's trained cat mascots, see photo above, courtesy http://navalhistory.org ….what a sight that must have been! I'll be adding more to this story on ChowTales website when I get some replies back from a couple of historians I've contacted.
What a wonderful way to start 2019!!!