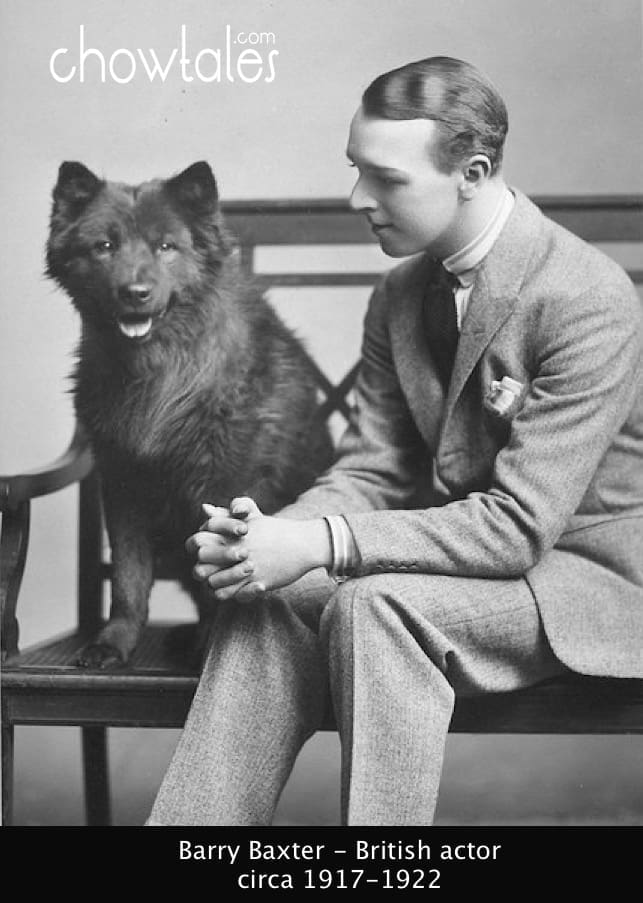 ---
When I discovered this gorgeous image of British actor Barry Baxter and set out to find a bio on him, I was so sad to learn this handsome young man only lived to 27 years of age.  The chow he is pictured with is reminiscent of  many of the lovely chows in the early days of the breed in England.  There is very little info on Barry other than a short IMBD mini bio.
---
BARRY BAXTER BIOGRAPHY
Barry Baxter was born on August 5, 1894 in Winchester, England. He was an actor, known in  Captain Swift playing the part of Harry Seabrook (1920). He died on May 27, 1922 of pneumonia in New York City at the very young age of 27..
---