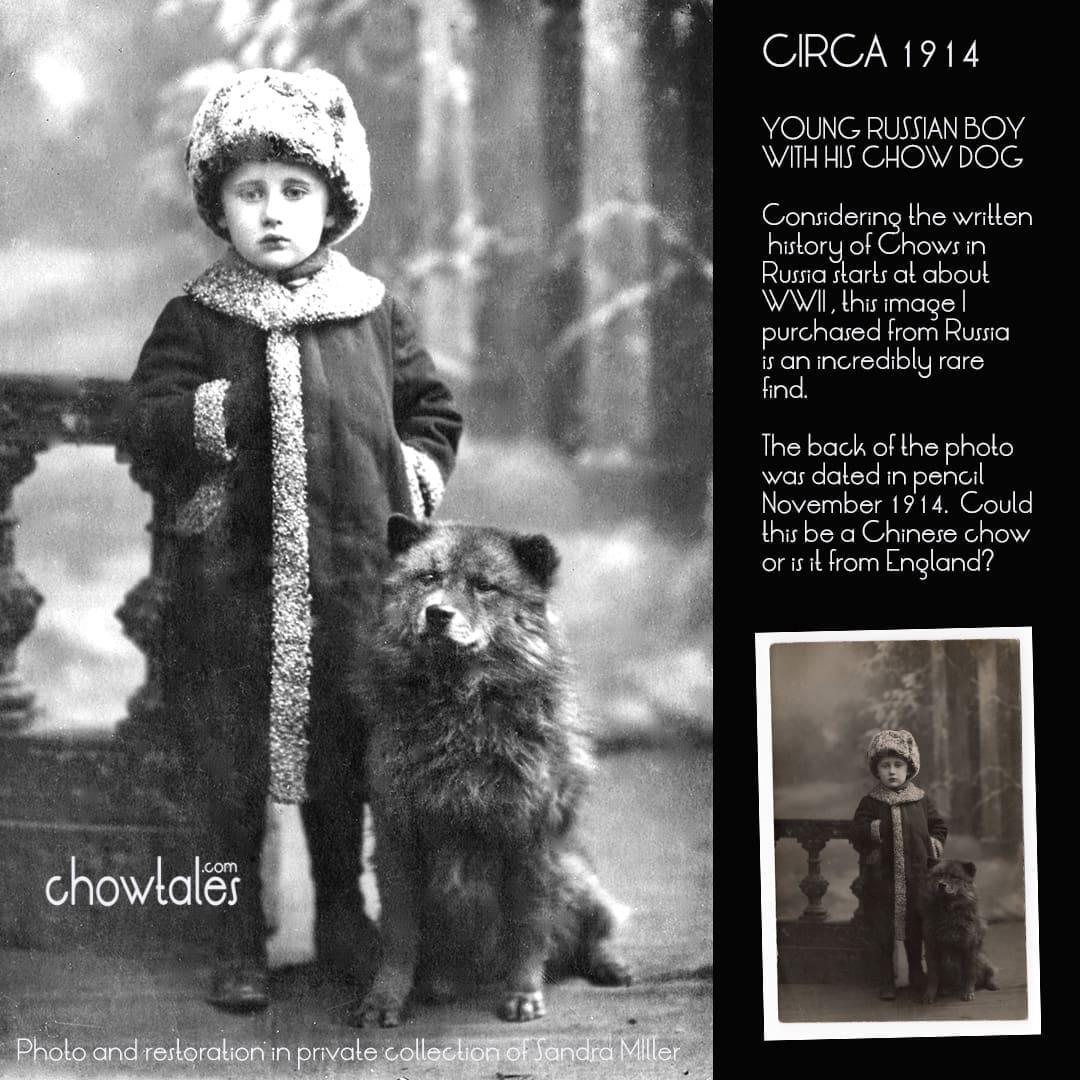 VERY RARE RUSSIAN IMAGE-CIRCA 1914  YOUNG RUSSIAN BOY WITH HIS CHOW DOG
Considering the written history of Chows in Russia starts at about WWII , this image I purchased from Russia is an incredibly rare find.
The back of the photo was dated in pencil November 1914. Could this be a Chinese chow or is it from England?
The original gelatin silver print (inset) was very dark and full of pits and scratches. I was so glad I could bring out more detail via digital restoration to see this lovely pair, the expressions…the outfit. Priceless as they can be!