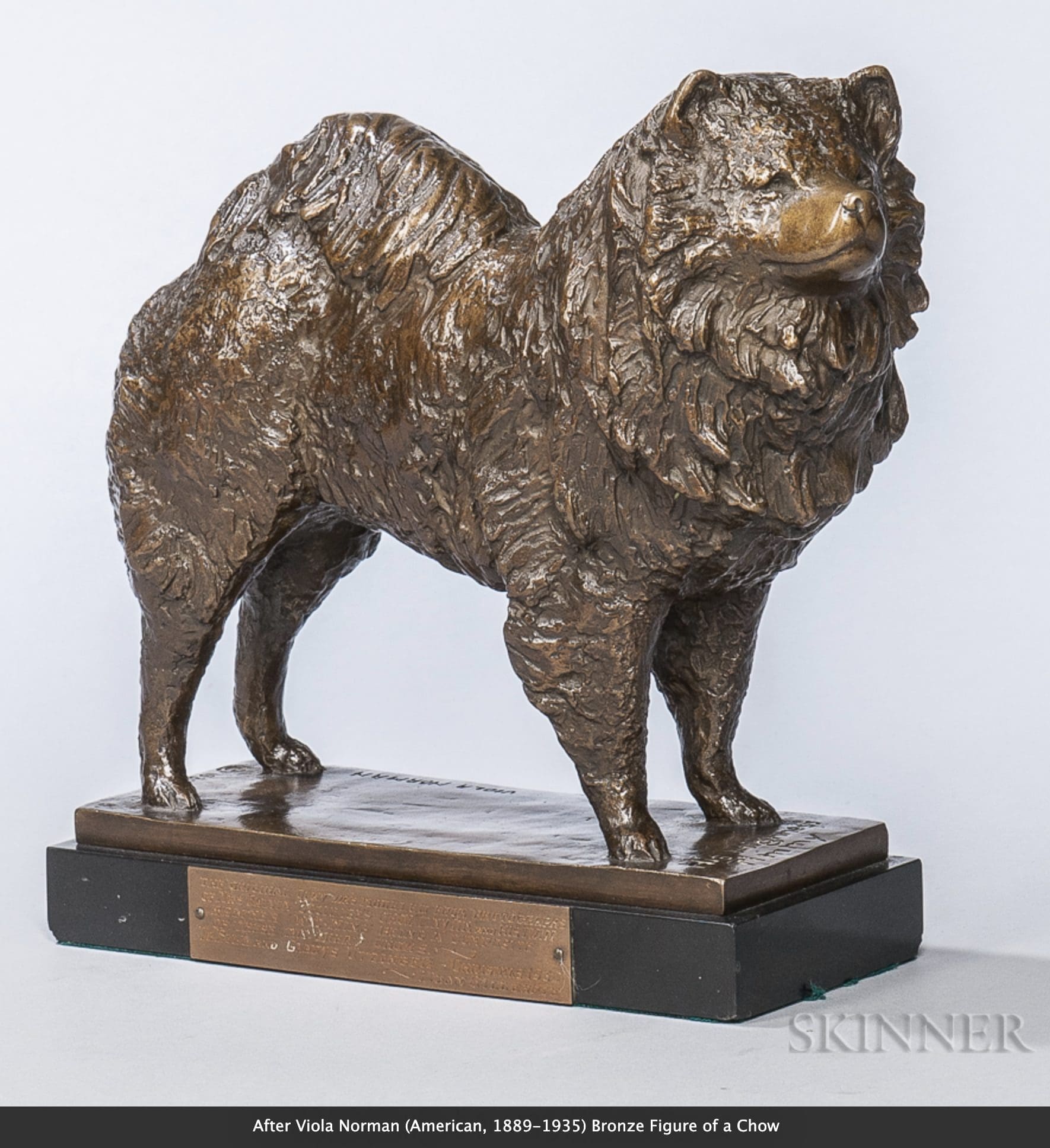 "His Highness Timmy"  A likeness of President Coolidges Chow   -Auction photo and description courtesy Skinner Auctions
It is always so thrilling to me when these unexpected treasures pop when I least expect them to….and 2 at a time from very different sources!!!  Above you will find a stunning chow bronze sculpture Created by artist Viola Norman, which  sold at auction a few years ago for  a mere $277.00! This is not just any chow sculpture, but a likeness of the famous chow the President and Grace Coolidge owned they called Tiny Tim.  I have a lot about the Coolidges chows in these archives which you can find in the links below.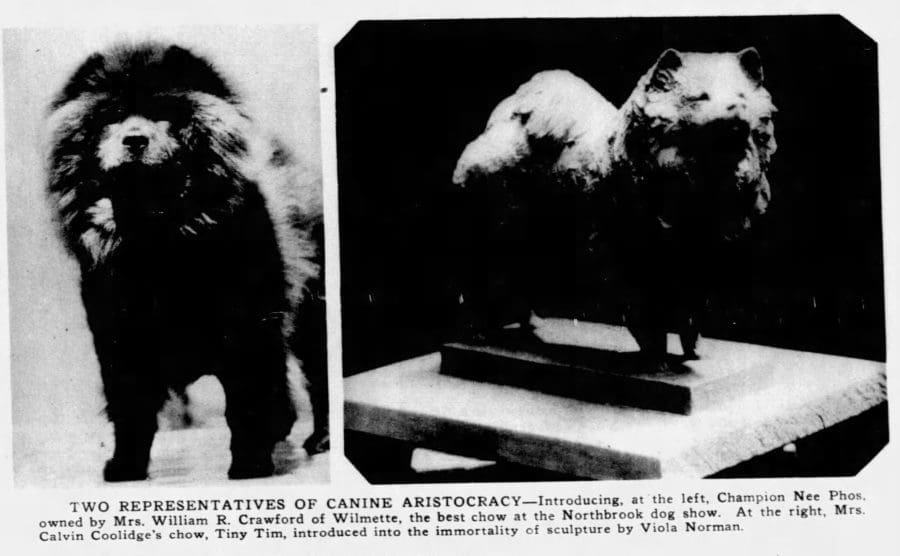 Then within 24 hours of discovering the closed auction, low and behold, in a random newspaper search for something totally unrelated, here is the sculpture in a 1930's newspaper. The Chow photo to the left is a top winner of the time Ch. Nee Phos.  Looking at this photo from an artists' eye,  I believe the newspaper photo of the sculpture is possibly  the original clay sculpture from which the bronze was cast .
Below is the information from the SKINNER Auction site regarding the bronze.  Oh how I wish I had known this one was up for auction .  I think I may have one, if not THE  largest collections of original ephemera and items on the Coolidges chows, and would have dearly loved to have this bronze to round out the ChowTales Coolidge  collection.  See RELATED POST at the bottom of this post for much more
The description on the Skinner Auction site:
Viola Norman -American artist, 1889-1935
Bronze Figure of a Chow,  inscribed "His Highness Timmy," and "Mrs. Calvin Coolidge's dog Tiny Tim,"
The bronze is signed and is 8″ tall
Plaque inscribed "The original clay was modeled from a photograph of Mrs. Calvin Cooldige's  Chow Tiny Tim and his twin brother Wyo-ming being a composite of these two great Chows. To Bill and Gladys Utzinger Christmas 1930 Dean Gillespie."