This story has been sitting in my stash donated by Mary Counihan for  some time.   Below you can see why I put off posting it as it needed some real work to make it readable.  The beautiful artwork on it's own was worth the effort and I was also able to bring out enough contrast on the text to finally be able to read it for the first time myself. What a great story this is.   Thank you so much Mary for this very unique find!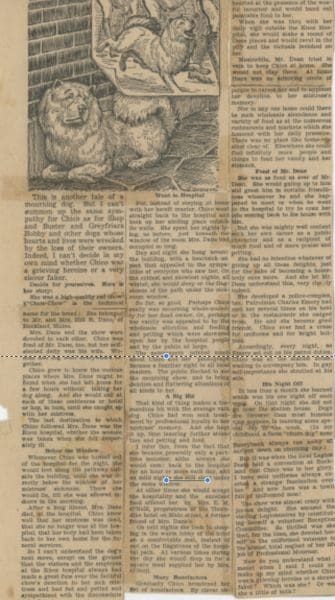 ---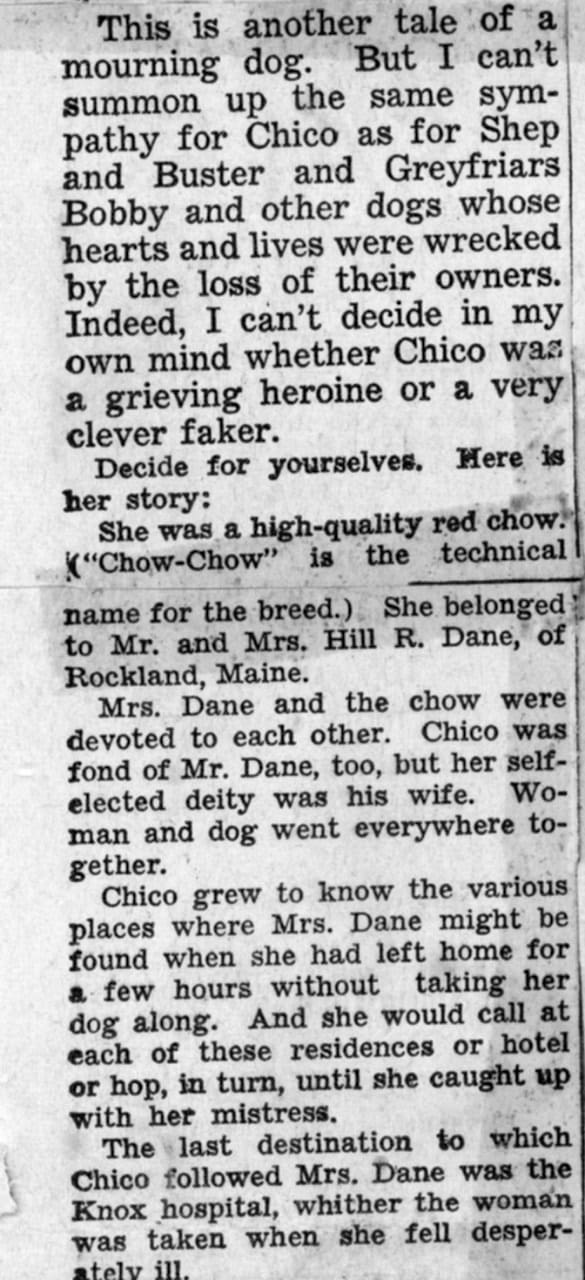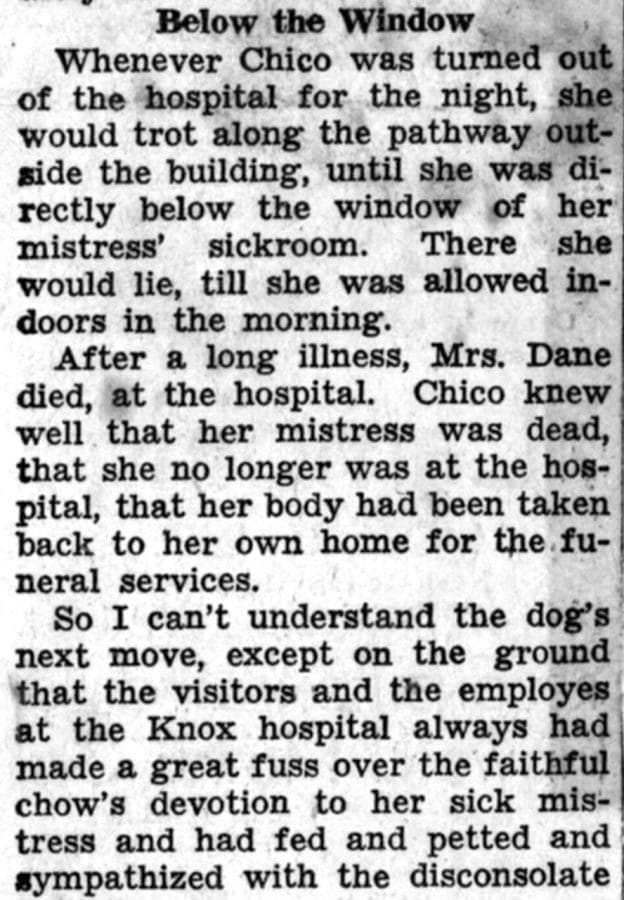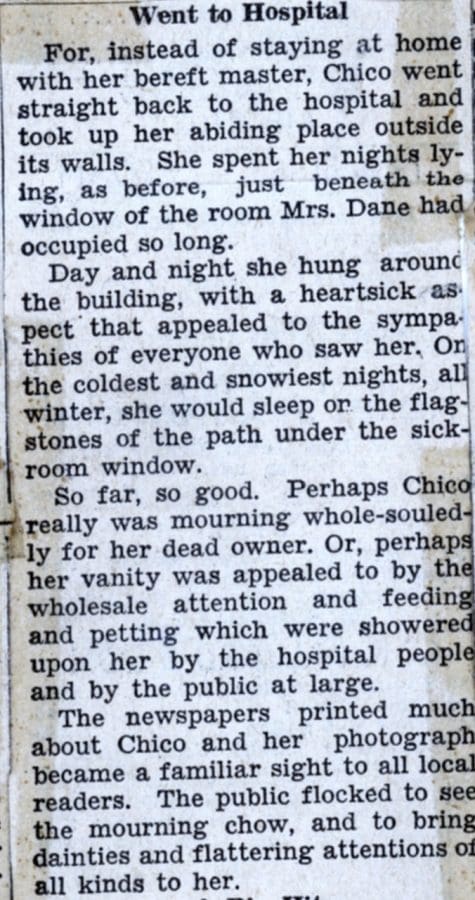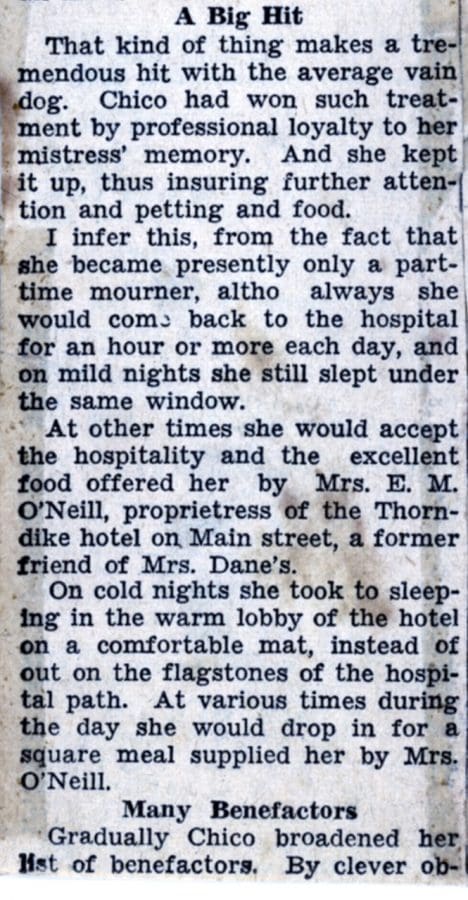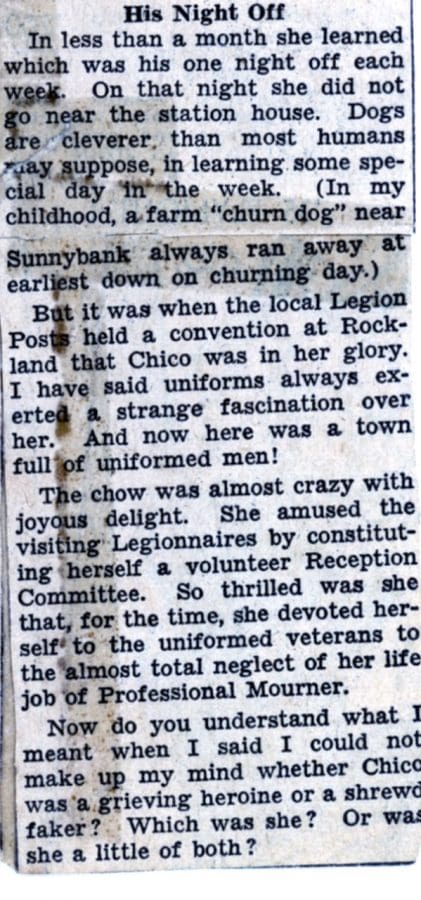 ---
BELOW IS FROM A 1939 NEWSPAPER.  BLESS CHICO'S HEART…SHE LIVED TO 17 YEARS OF AGE!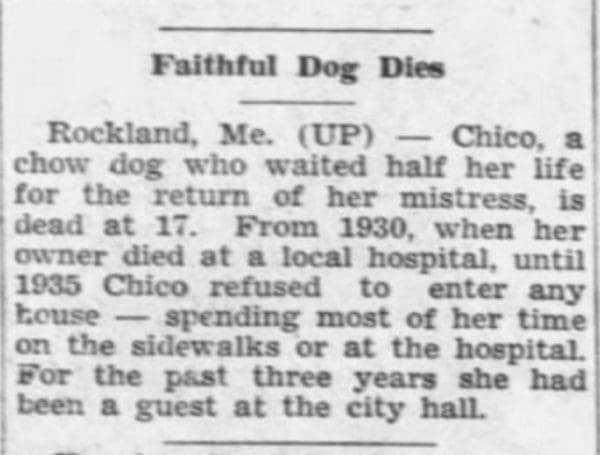 ---
AFTER MORE DIGGING IN LOCAL NEWSPAPERS I FOUND YET ANOTHER WONDERFUL ARTICLE ABOUT CHICO WITH HER PHOTO!
Source: Rotary International Magazine November , 1935