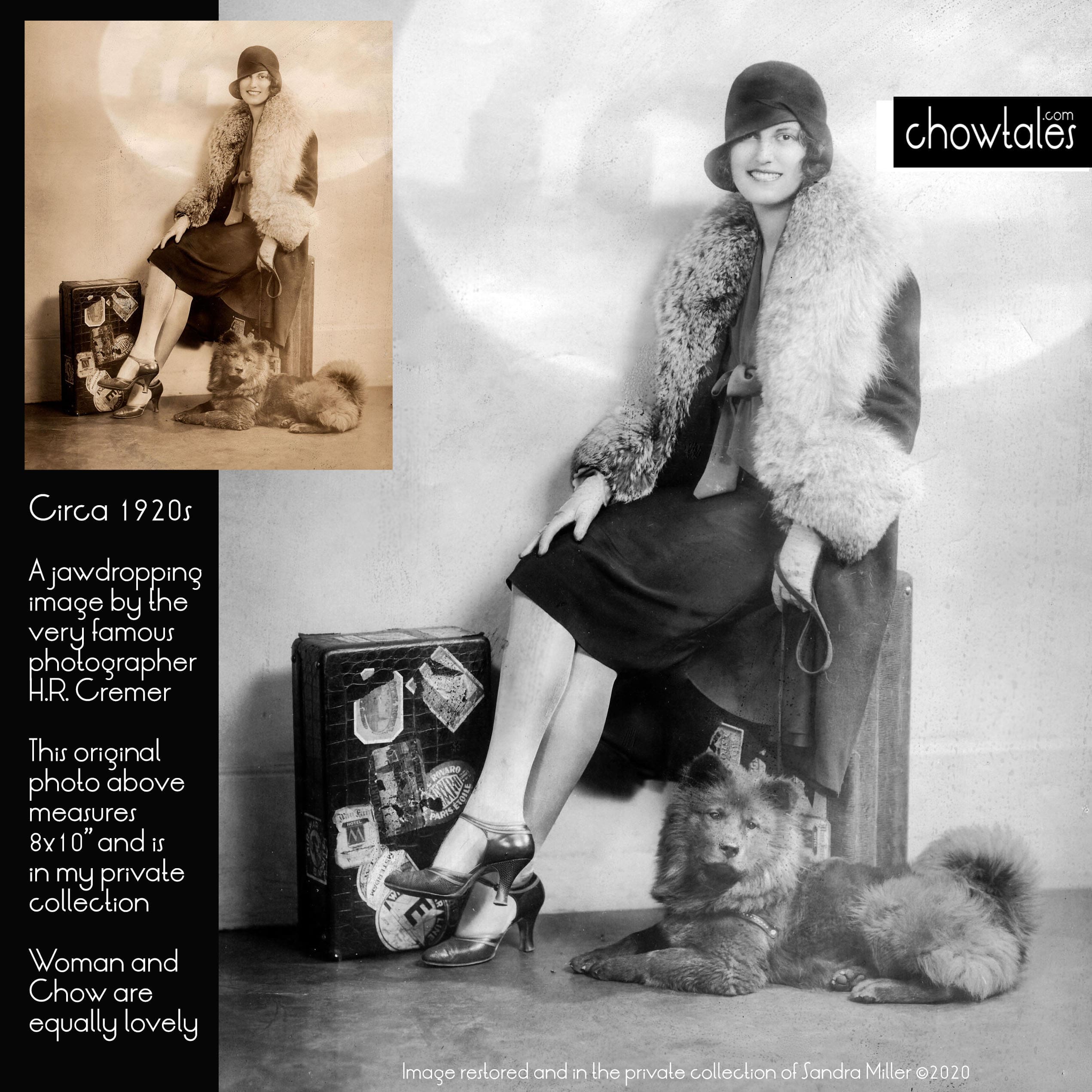 I recently purchased this incredible 8″ x 10″ original photograph (the sepia inset) which was taken by the famous American photographer H.R. Cremer.  (see more below).  This stunning woman with her chow by her side is sitting on one of two travel trunks, covered in stickers showing ports of call.   hotels and other destination identifications, indicating that she possibly could be a famous person or socialite/world traveler.   I restored the photo which had a bit of water damage and dust to show the incredible details in this image, however, I also love the original sepia image for it's patina and age.  I feel completely honored and blessed to be the next caretaker of this outstanding piece of  chow, photographic and social history!
ABOVE: I ENLARGED THE CHOW TO SHOW YOU THE DETAILS IN IT'S EXPRESSION, PAW PADS, STUDDED HALTER ETC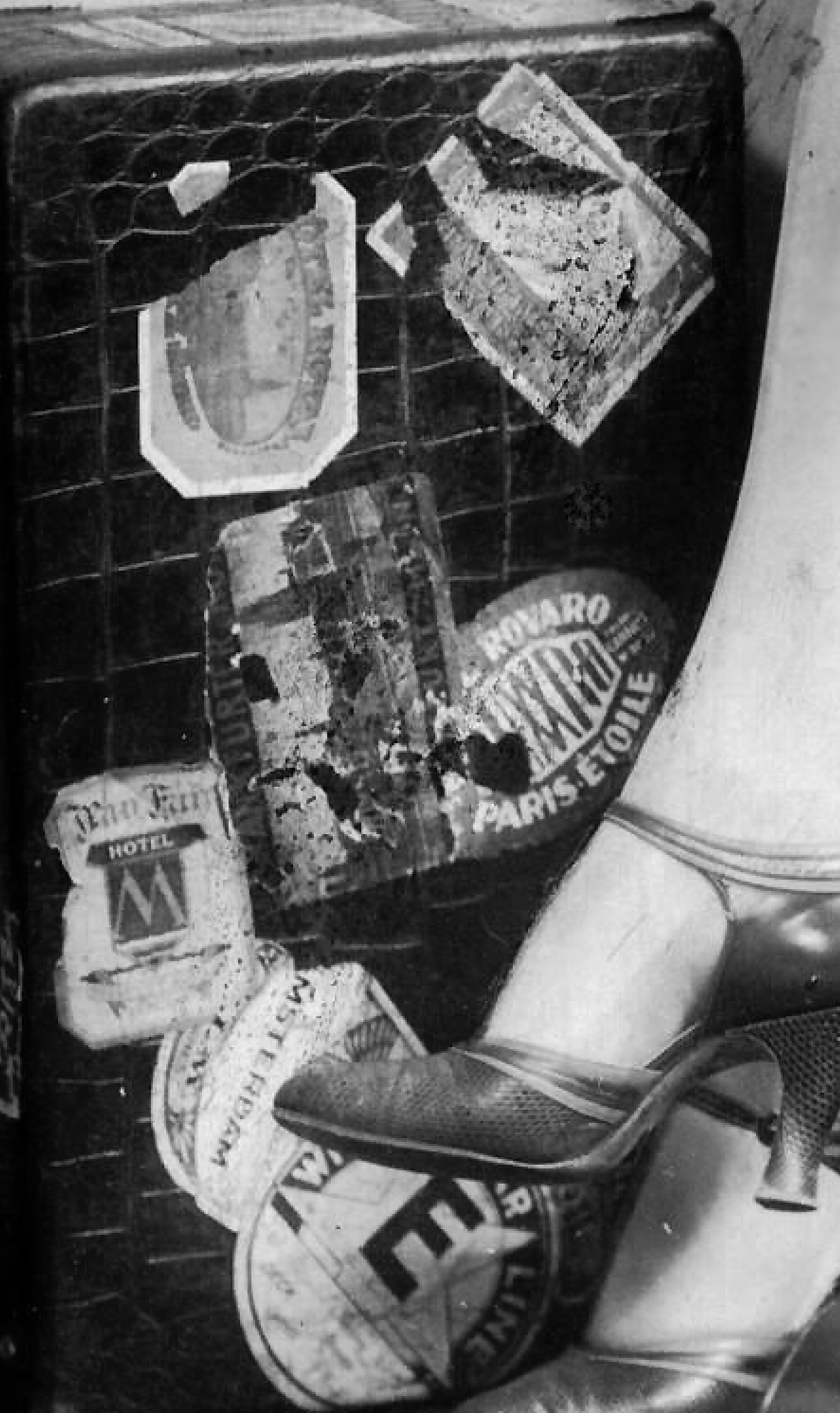 ABOVE: HERE IS AN ENLARGEMENT OF ONE OF THE TRUNKS AND ALL THE TRAVEL STICKERS. THE WOMANS SHOES LOOK TO BE SNAKESKIN!
SOURCE  "Harry Richardson Cremer was the grandson of James Cremer. Harry's father, Frank R. Cremer, was also a photographer in Philadelphia. H. R. Cremer lived in Wilmington, Del. Shortly after high school graduation, he attended the Pennsylvania Academy of Fine Arts for two years. H. R. Cremer made his living as a business diagnostician specializing in the import and export of products. Photography was a serious hobby, and he began exhibiting his work in 1924. He was a charter member of the Photographic Society of America and president of the Brooklyn Institute of Arts, Photography Department (now the Brooklyn Museum)." 
 "In his art world dealings, H. R. Cremer met and photographed fellow artists such as photographer Margaret Bourke-White and illustrator W.H.D. Koerner. He shot a large image of Margaret Bourke-White reclined on a sofa, with her own images in the background."