This beautiful photo is an original in my personal collection in an 8×10 format.  On the back is a French candy advertisement…..a first I have seen of its kind…especially for such a large photo on real photographic paper!  I also have a digital copy  of this same image on a postcard in the archive donated by Love Banghart.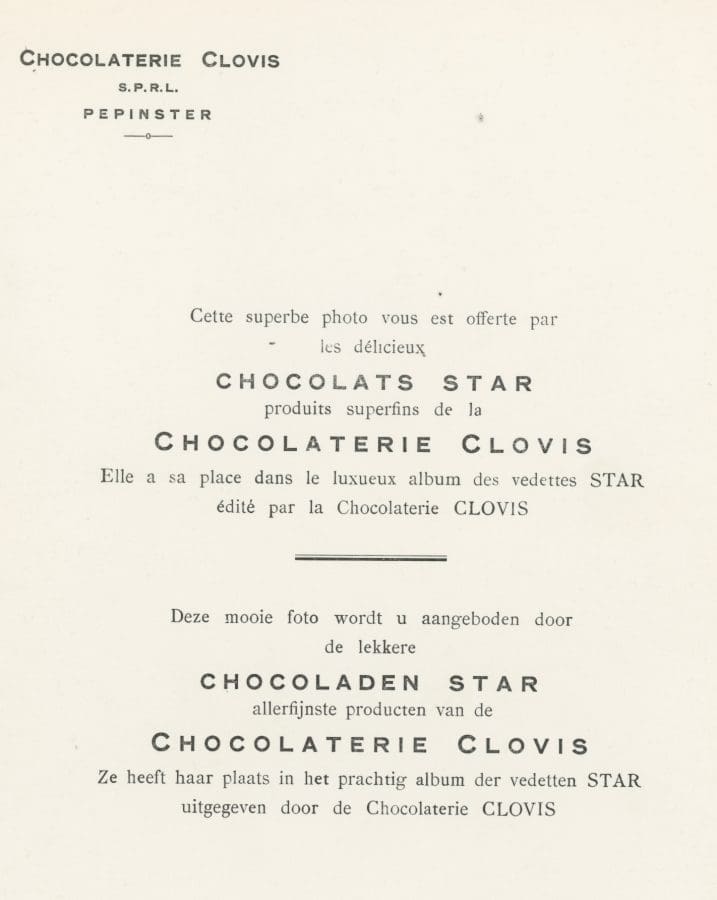 THIS IS THE BACK OF THE PHOTOGRAPH
---
Born Maryse Mourer (or Marie-Louise Jeanne Nicolle Mourer) in Saint-Mandé, Val-de-Marne, (France), she studied acting under René Simon (1898–1966), making her stage début in 1940 and her first motion picture in 1943. One of the most beautiful women in film, she was frequently cast as an elegant blonde seductress.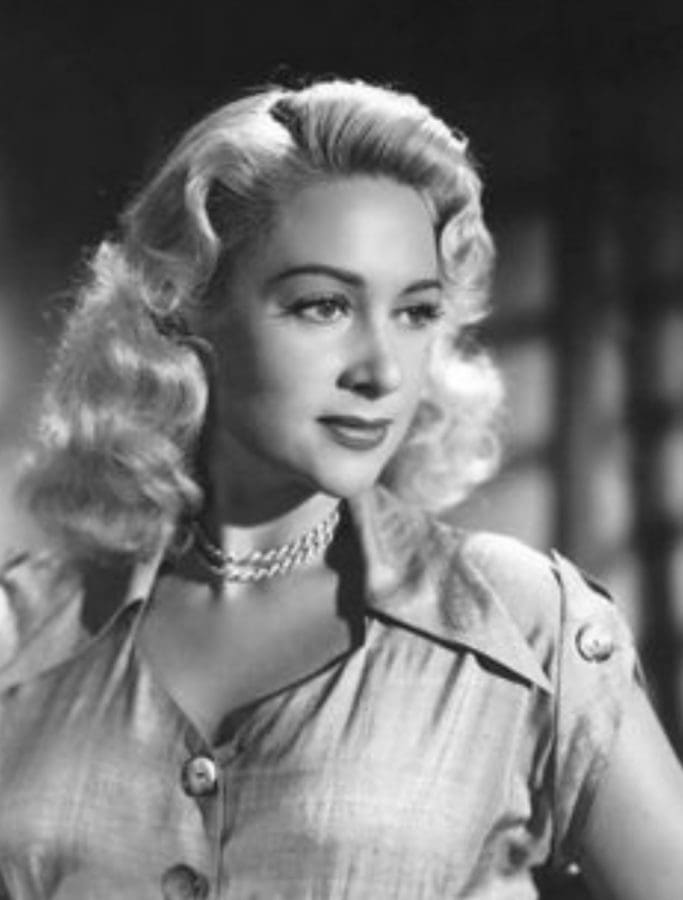 SOURCE: During the late 1940s and early 1950s she was the leading sex symbol and a top box office draw of French cinema, and was considered a French version of America's Marilyn Monroe. One of her most famous roles was as the title character in Lola Montès (1955), directed by Max Ophüls, in a role which necessitated dark hair. However, by the late-1950s, roles for Carol had become fewer, due to the introduction of newcomer Brigitte Bardot.
Despite her fame and fortune, Martine Carol's personal life was filled with turmoil that included a suicide attempt and drug abuse, and four marriages. She was also kidnapped by gangster Pierre Loutrel (also known as Pierrot le Fou or Crazy Pete), albeit briefly and received roses the next day as an apology.
She died unexpectedly of a heart attack in a Monte Carlo hotel room at the age of forty-six, during the shooting of the film Hell is Empty (1967).
Save
Save
Save
Save