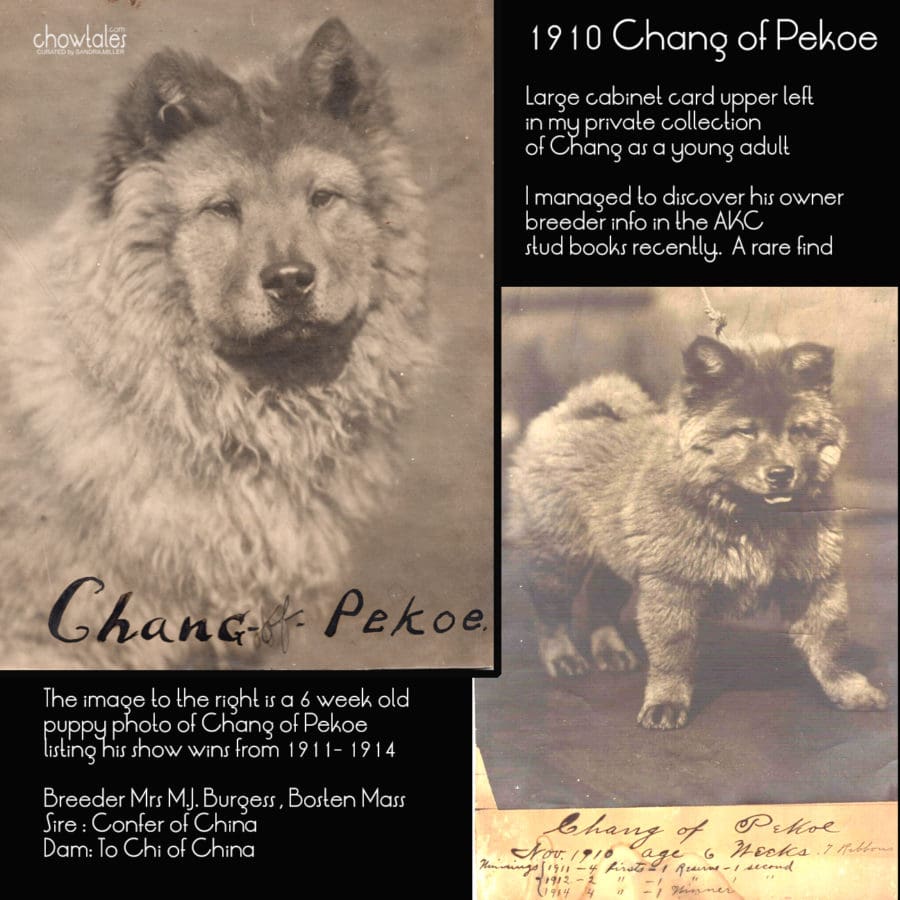 This was such a rare find to discover this beautiful male chow in both an adult photo as well as its puppy photo complete with birthdate and show record. The photo to the left is in my personal collection and is a large professional cabinet card photograph of Chang as a young adult
Later I found this photo of the same dog as a puppy and felt it was important to put these two together for the record. It took some digging but finally I found Chang of Pekoe in the AKC studbook (see below.

His owner was Mrs. Edward L. Preetorius from St. Louis MO……oh it just gets better from here! Below I found in my own archives the actress Grace LaRue driving around in her roadster with none other than Chang of Pekoe in 1912! What started out to be a cool find ended up having a epic back story!!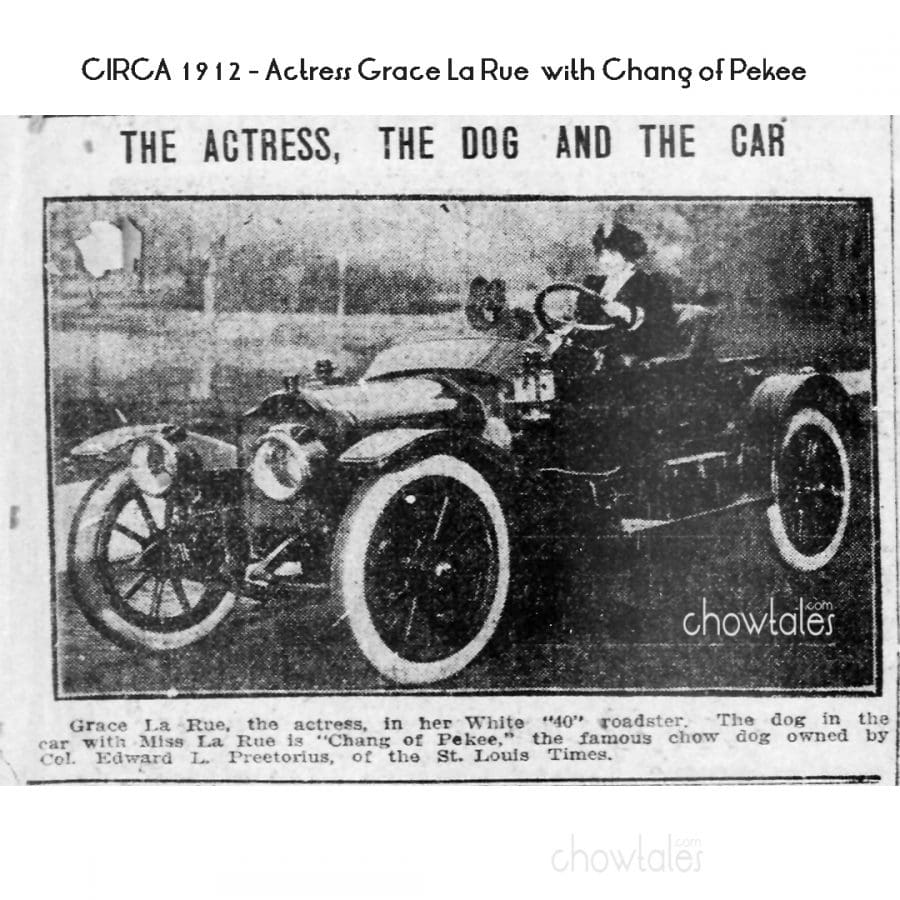 BELOW IS THE AKC STUD BOOK RECORD OF CHANG OF PEKOE WITH OWNER AND PARENTAGE
It looks as though Changs parents may have originated from China but I need to do more research however the last article below states that Chang was acquired in "The East" which usually means Asia. His parents have registered names that end with "Of China". Now I am pretty certain he is a China import!

BELOW WAS ANOTHER UNEXPECTED FIND I DISCOVERED THE SAME DAY IN A NEWSPAPER ARCHIVE OF MRS PREETORIUS AND HER LOVELY CHANG OF PEKOE AT A DOG SHOW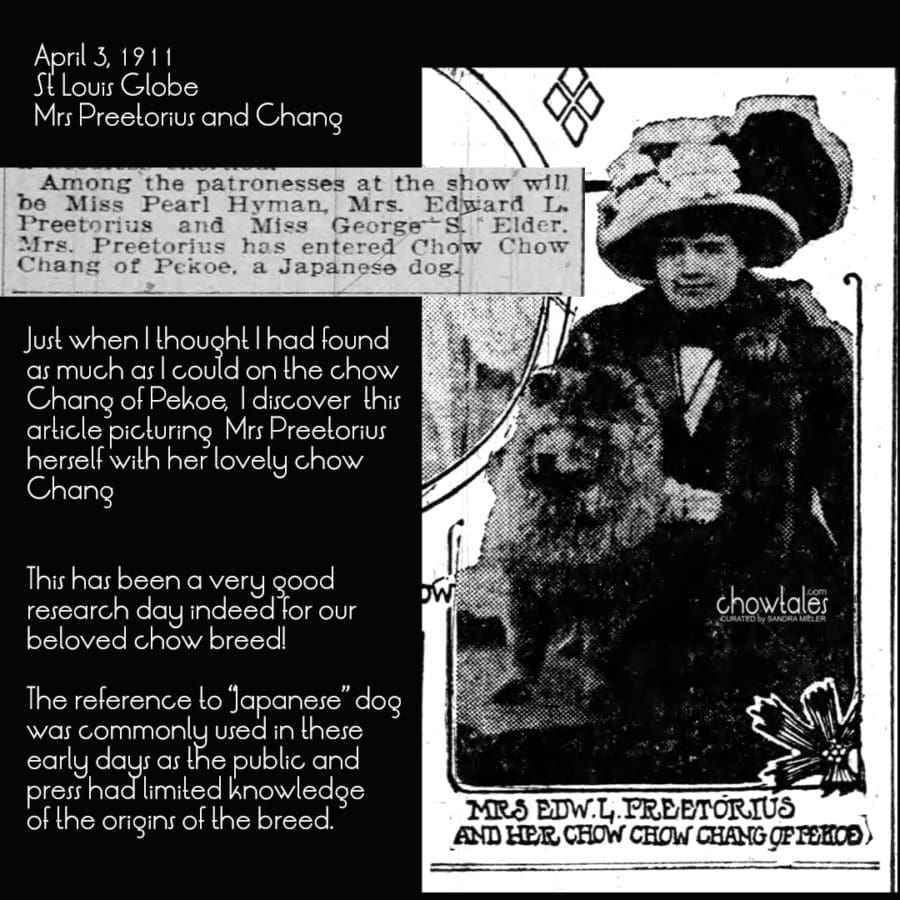 The deeper I dig the more I find about Chang of Pekoe and Mrs. Preetorious of St. Louis Missouri.
This dog had quite the presence in newspapers around the USA including this publication in German (German community in America) from 1912 and the other from 1911.j
The 1911 head study in this newspaper looks to be the same original photo I have in my collection!!
It's amazing that those two photos I found on Ebay led to so many unique finds. Once I have a name and date I can dig up a lot!!