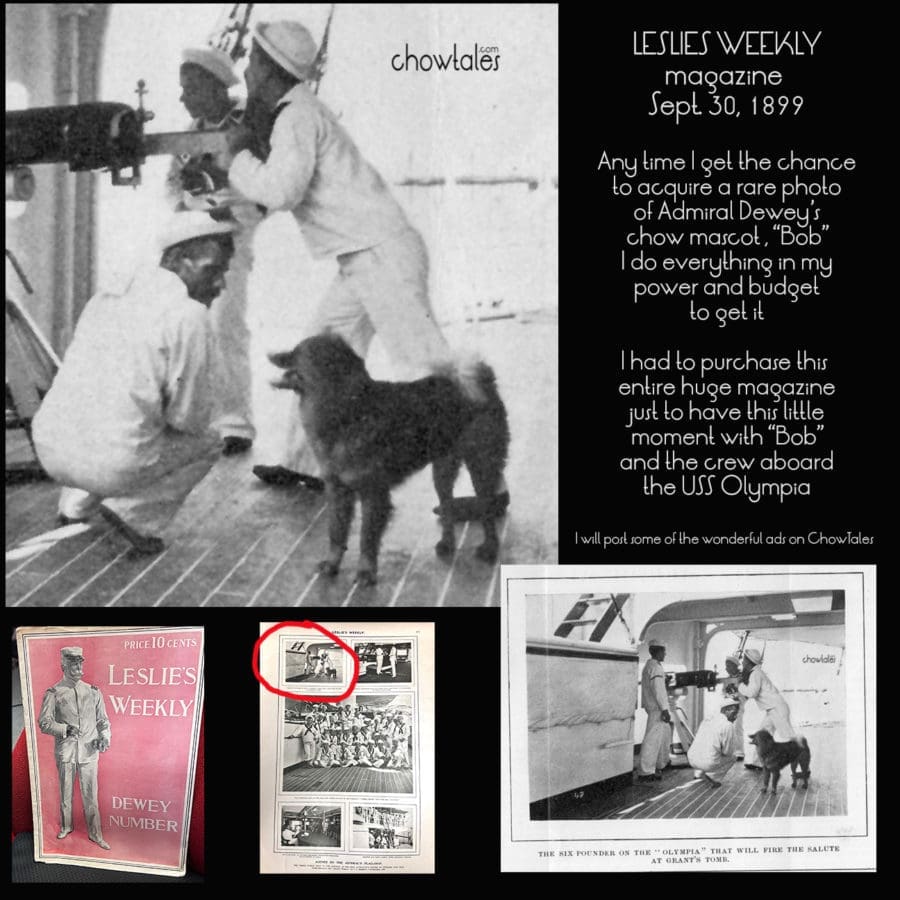 In this huge publication I spied what I was searching for and purchased the entire magazine to save this image for the archives.

Onboard the USS Olympia, Admiral Dewey's crew are keeping busy while the Admiral's chow mascot "Bob" looks on with great interest . This was without doubt Dewey's heart dog and constant companion and their travels on sea and land were well documented by the press
Bob was, without doubt, the first celebrity Chow Chow on record to ignite the chow craze in America, followed by the two chows (Tim and Blackberrry) that President and Grace Coolidge had in the Whitehouse.

There is much more at about the Admiral and Bob. I have quite the collection of photos and news clippings yet to add!!