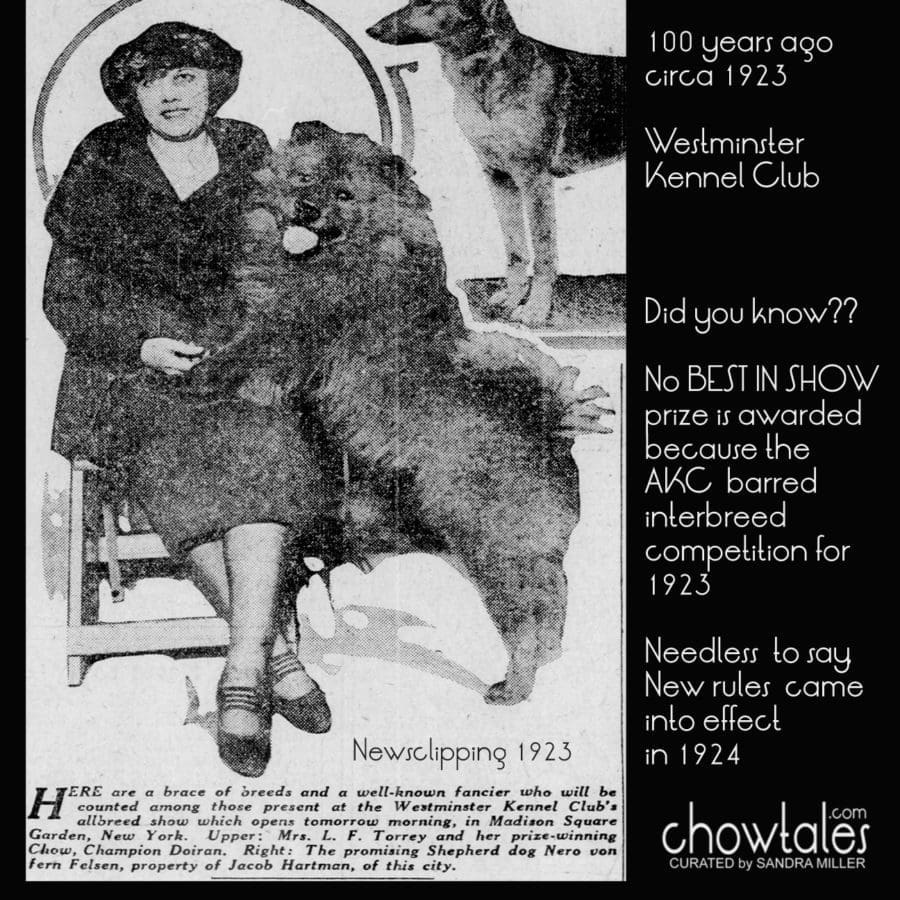 With Westminster Kennel Club judging underway this week, I thought this was an interesting little piece of WKC history. The photo is of one of the actual chow entries that year. The name was misspelled. It should read Champion "Dorian"
100 years ago in 1923, Westminster Kennel Club had no BEST IN SHOW awarded due to a short-lived change in rules which disallowed interbreed competition with the exception of Miscellaneous class.
From the AKC website
1923 – No Best In Show prize is awarded because of ongoing changes in American Kennel Club rules.
1924 – Westminster becomes the first club to conduct Best In Show judging in accordance with the new rules and format installed by the AKC. Five Group winners (Sporting, Working, Terrier, Toy, and Non-Sporting) compete for the final award of Best In Show.
BELOW IS THE RECORDED CHOW ENTRY AT WESTMINSTER KC 1923 IN THE NEWSPAPER