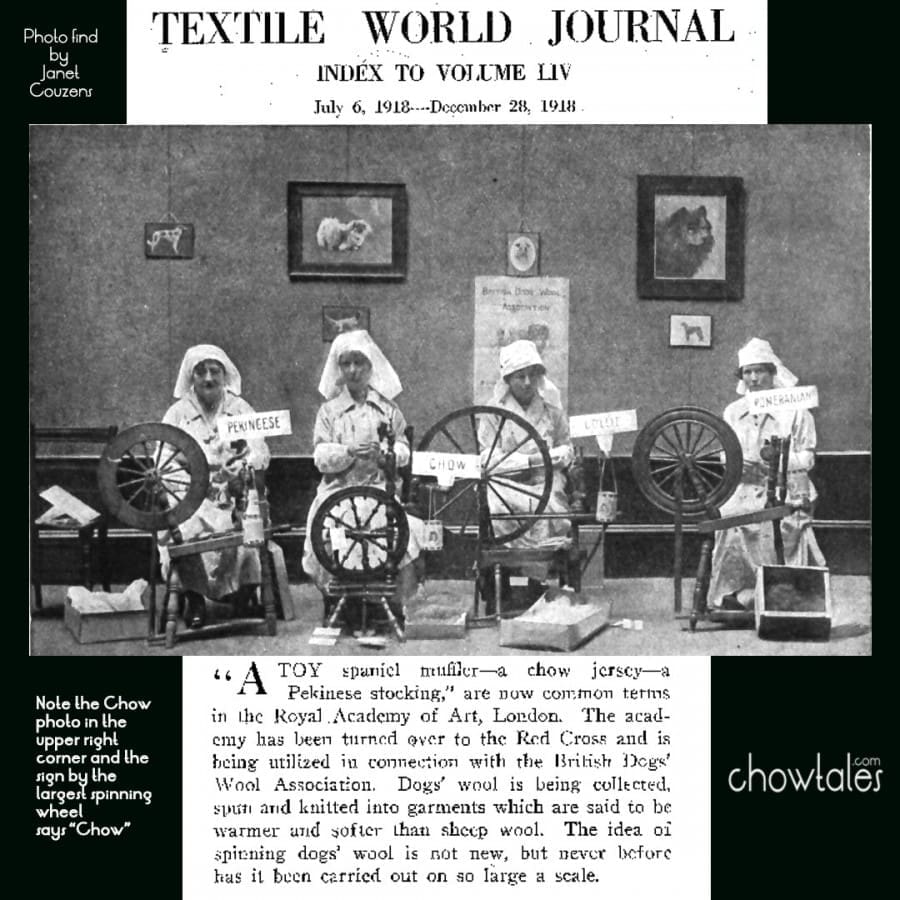 This attached article written for Best in Show Daily, is absolutely fascinating, telling of the challenges Chow breeders had during WWI showing and breeding their dogs.
The article's author states, "I'd always assumed that pedigree dog breeding and showing had been forbidden during war. So many times I'd read in various breed books of the tight rationing of food and about whole kennels being 'put down' simply because there was nothing to feed them. However, this doesn't appear to be entirely true."
..CLICK HERE  to read how the Chow breed managed to thrive and rise above all odds thanks to the tenacity of the English breeders during the ravages of war in Europe.