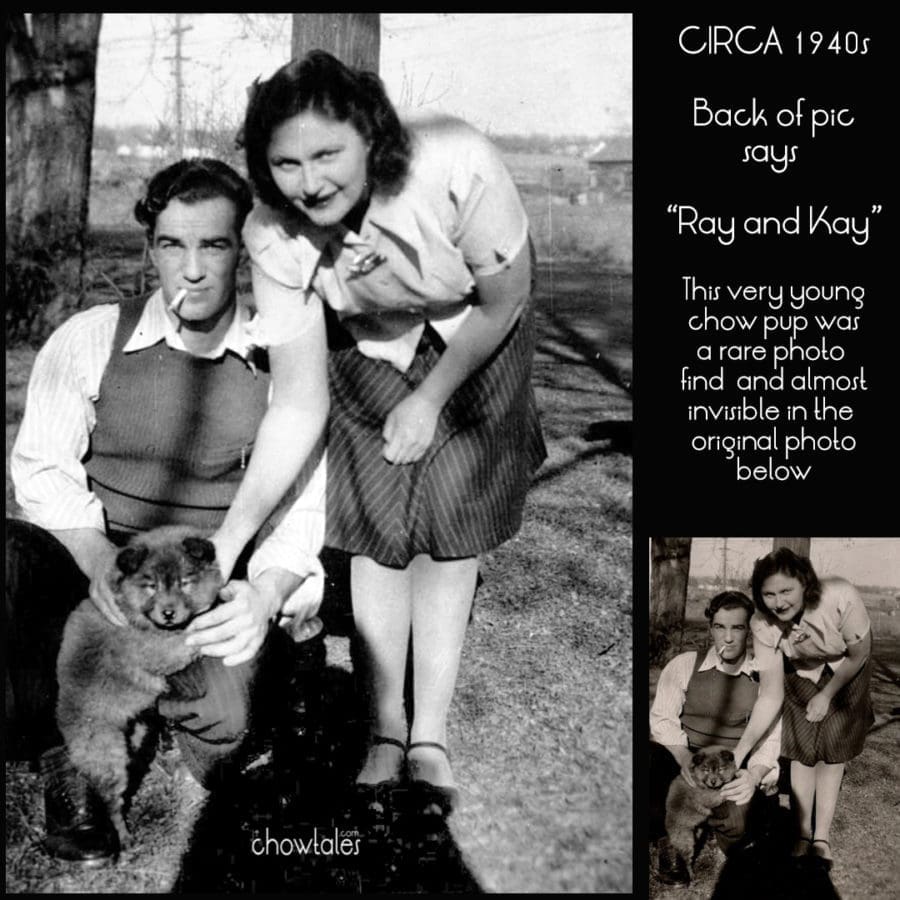 Its been a while since I sat down at my scanner .  I have a habit of going "down the rabbit hole" and not being able to tear myself away from these projects  once I start,  I miss working on restorations and decided it was time to get back to the business of having fun with my stacks of vintage images again!!
The photo above I almost missed the fact there was a tiny chow puppy on "Rays" lap. Once I added some contrast and converted to black and white the details really popped.   The photo is dated in the 1940's but I am leaning toward the late 40's from what the couple are wearing and the hairdos.  This reminds me so much of photos of my mom and dad in that time frame.  I can count on my one hand how many vintage photos I have of chow puppies this young.  Usually they are quite a bit older.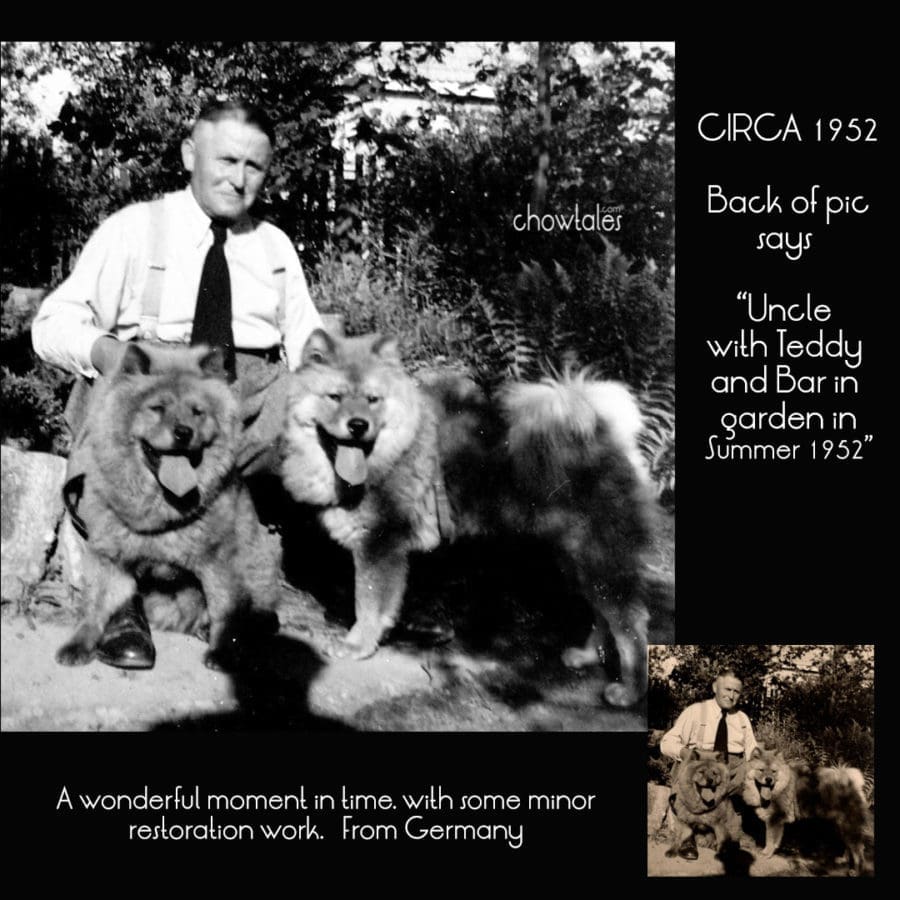 Photos of men with chows are few and far between so I was thrilled to find this gem!   The man proudly poses with his two chows , "Teddy" and "Bar".  The text on the back of the photo was written in German.   The restoration work was minimal. Mainly it needed lightening up  to see some of the details.