I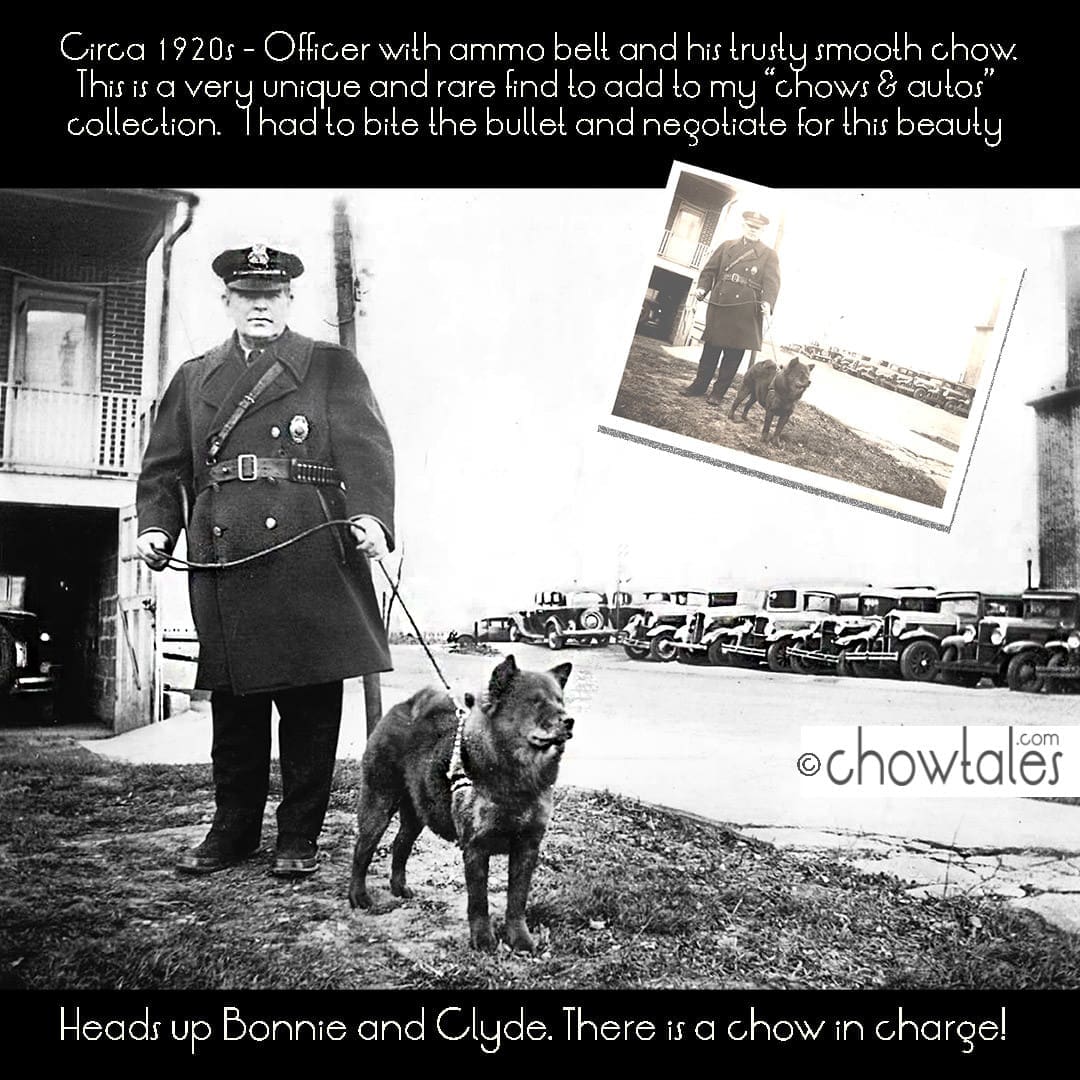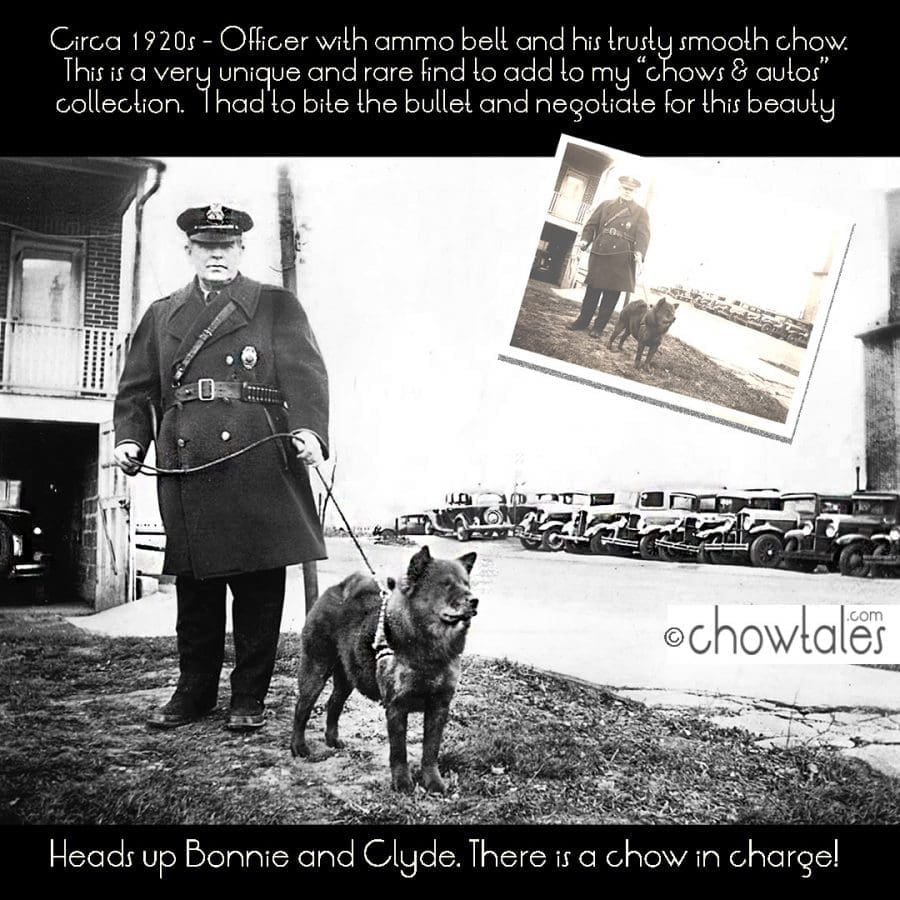 I honestly did not think this stunning photograph would end up being in my collection.  The price tag was far above what I have ever paid for a single snapshot, but I understood that the subject matter gave this image the triple threat of collector values.   A uniformed officer, antique cars, cars and more cars…and a chow.  NOT JUST A CHOW.. but a SMOOTH chow. A rarity in it's own right in the 1920s!
I watched this little image for many months , and finally decided to just make an offer i could afford with  an explanation about the ChowTales Archive and the importance of the image.  With a little back and forth negotiations…….I got it!!!  You would have thought I had won the lottery I was so excited.
The image arrived in the mail this week and I immediately scanned it, did some contrast and cracks repairs and restoration and here they are in all their glory!    I can't help but wonder, was this chow "on the job" chasing  gangsters and raiding prohibition era speakeasies …….or was he just a beautiful companion for this man?  Are these cars parked at a police station, or just random cars on the street?
Can anyone help me ID the uniform or the cars?  Any help would be most appreciated.  This photo was purchased from a USA seller so I'm assuming this might be taken in America.
WHAT AN INCREDIBLE ADDITION TO MY "CHOWS AND ANTIQUE CARS COLLECTION"….SEE LINK BELOW