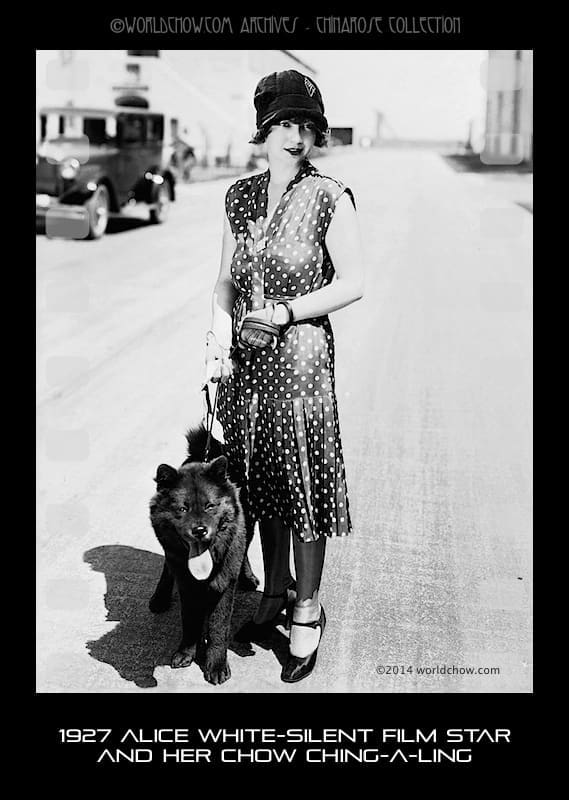 After leaving school, she became a secretary and "script girl" for director Josef Von Sternberg. After clashing with Von Sternberg, White left his employment to work for Charlie Chaplin (a fellow chow owner), who decided before long to place her in front of the camera.  Her bubbly and vivacious persona led to comparisons with Clara Bow (also a chow owner), but White's career was slow to progress.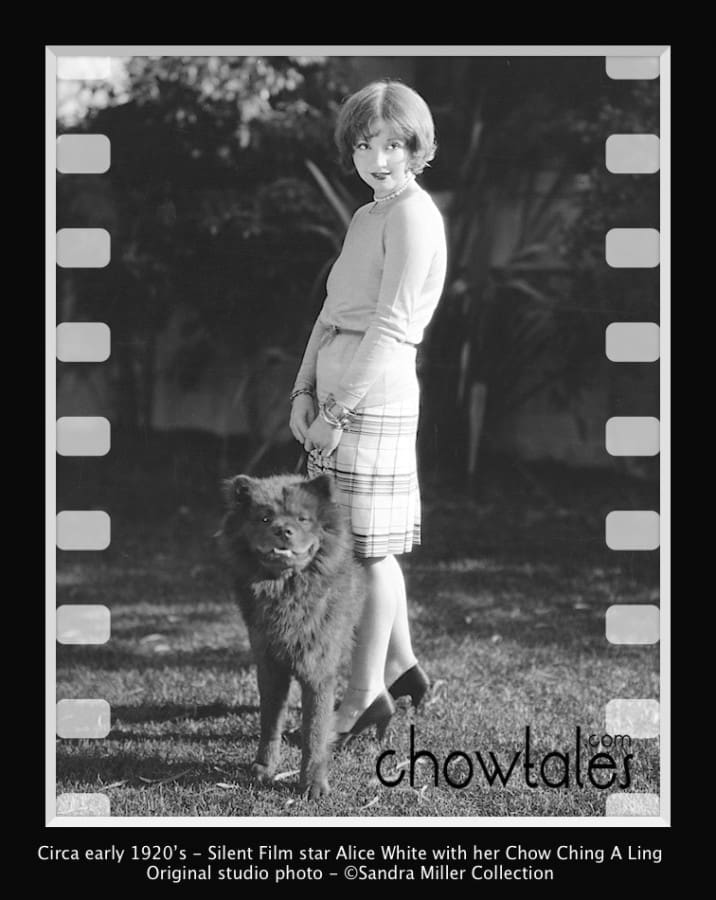 Alice and her companion Ching-A-Ling on the set of Helen of Troy circa 1927
The news clipping above, advertising THE PRIVATE LIFE OF HELEN OF TROY shows a cropped version of the photo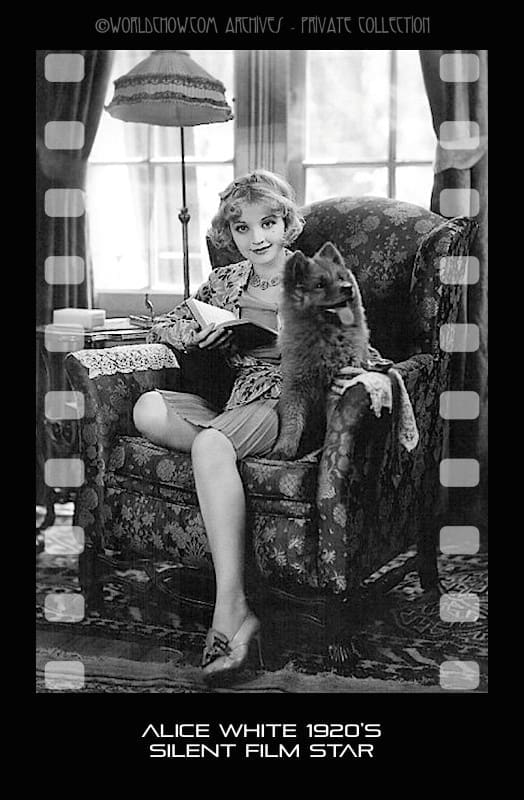 THESE TWO IMAGES ABOVE AND BELOW COULD BE THE SAME CHOW AT DIFFERENT AGES
After playing a succession of flappers and gold diggers, she attracted the attention of the director and producer Mervyn LeRoy who saw potential in her. Her first sound films included Show Girl (1928) made in the Vitaphone sound-on-disc system, and Show Girl in Hollywood (1930) in the Western Electric sound-on-film process, both released by Warner Brothers and both based on novels by J. P. McEvoy. In these two films, White appeared as "Dixie Dugan".
White has a star on the Hollywood Walk of Fame for her contribution to Motion Pictures, at 1501 Vine Street.
Below find a video of Alice White – Broadway Baby Dolls what an  adorable performance