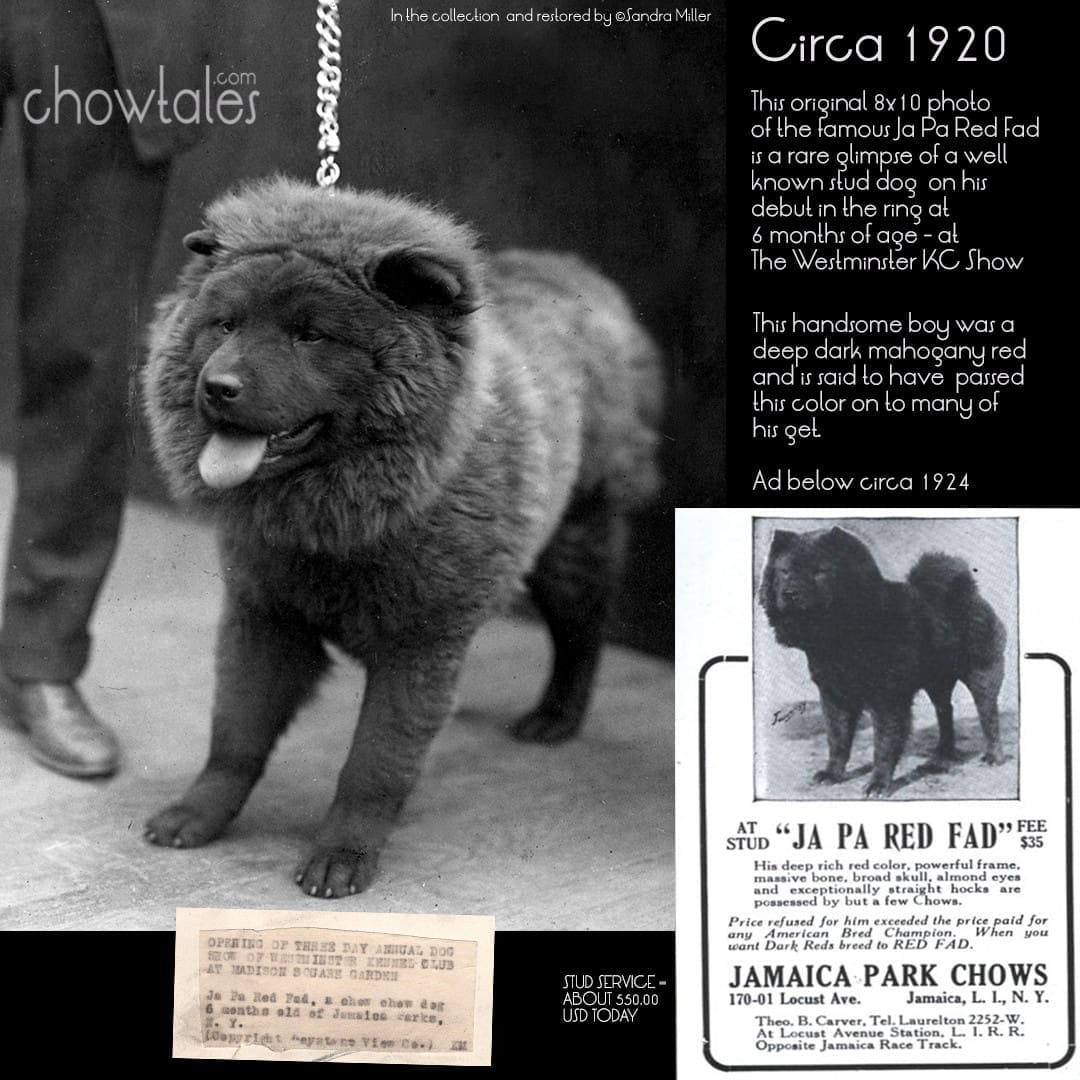 There is nothing more satisfying as an archivist than to be doing this long enough where a single puzzle piece sets off a landslide of  "oooh ….I have this too…and that as well" in my head!  This beautiful photo, original 1921 , 8×10 of the celebrated Ja Pa Red Fad ,  I was lucky enough to obtain from a dealer who  had a number of  very old chow photos that he sold to me privately.  On the back was the information below the photo.   I dove into my archives and came up with a number of other goodies that correspond with this lovely dog.  SIRE Greenstone Tosa   DAM Ja Pa Tong Gee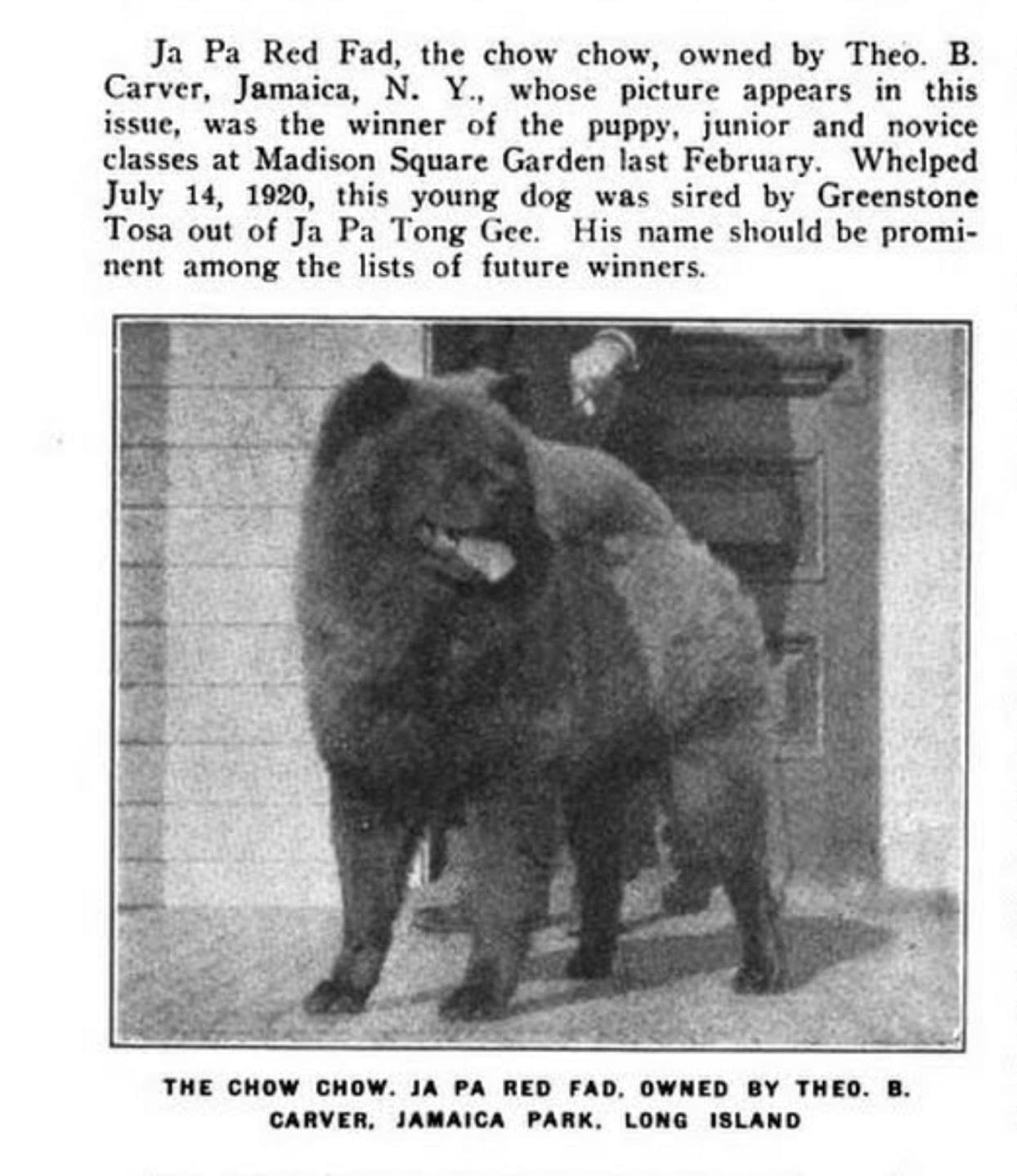 I find it so interesting how the "press"  and a dog specialist magazine see the same dog.   The first photo, while being very high quality was not too flattering.  The dog magazine photo directly above shows a much more flattering view of this deep mahogany colored youngster, who soon became a champion and popular sire.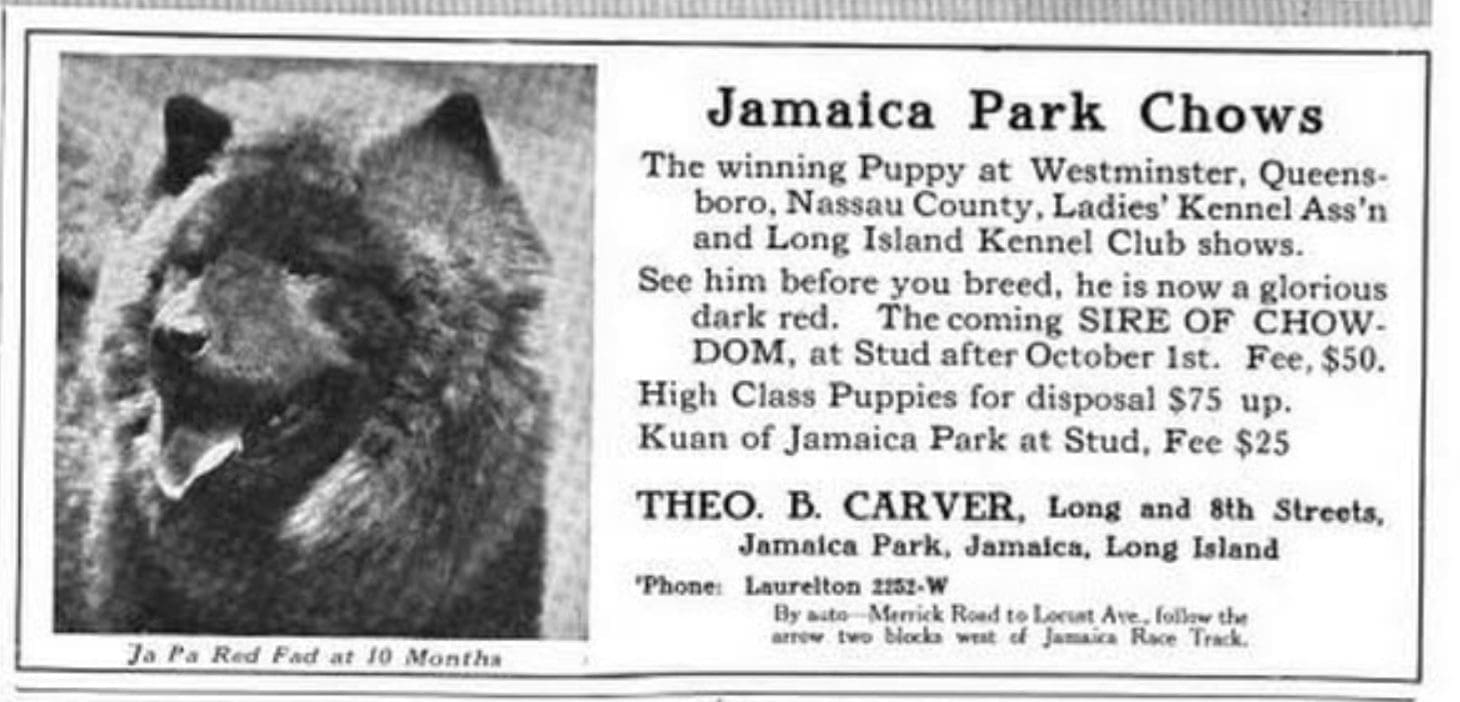 And above, seeing Red Fad at 10 months shows how he was developing.   I hope to add more treasures to this page eventually as I remember where I tucked away some of my ads etc.