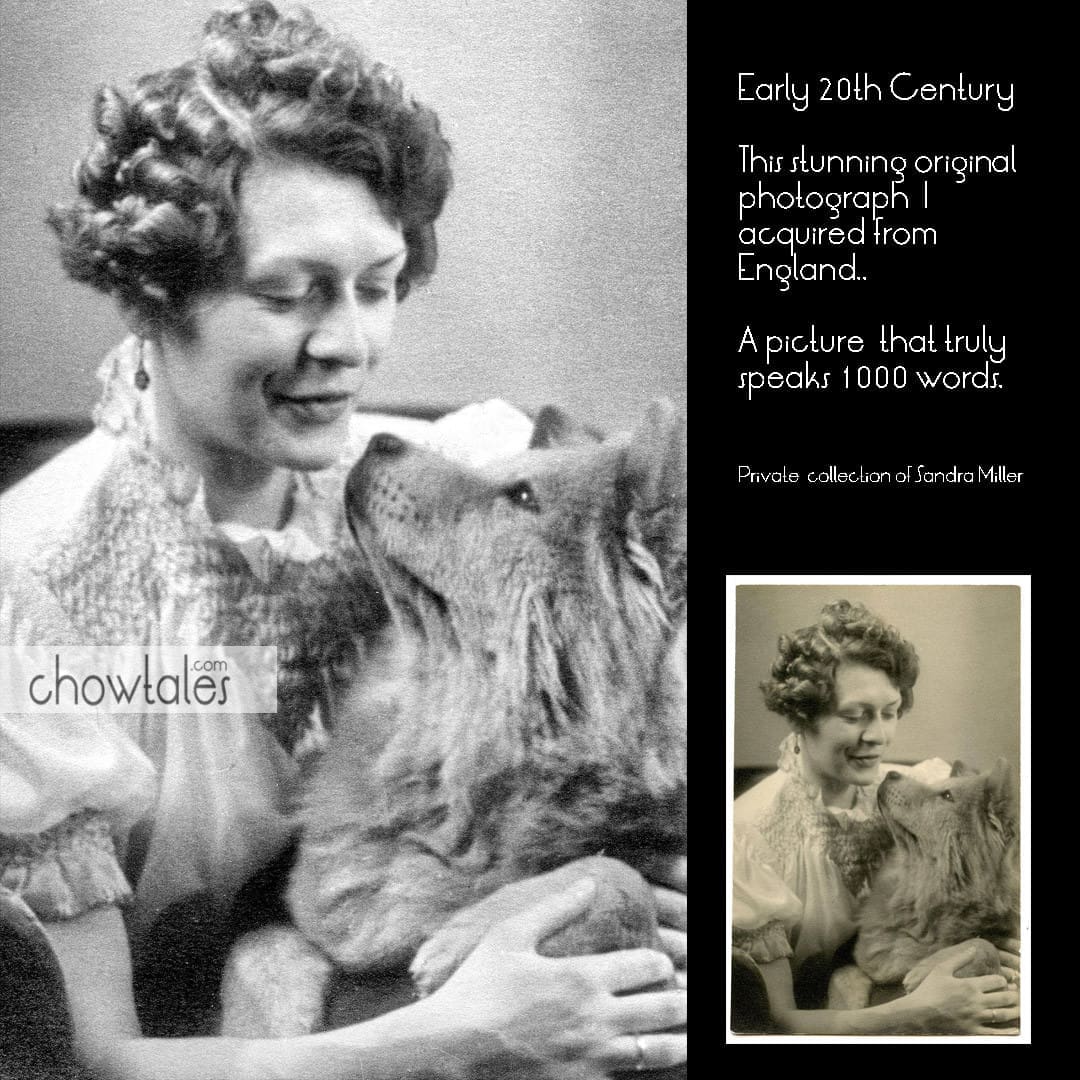 CIRCA Early 20th Century
Some of the original photos in my personal collection truly speak to me……this one is no exception. The adoration in both the Chow's eyes and the woman's face say it all.
The original had toned to a soft warm sepia which I love, but I wanted to bring up the details more in black and white as well.   I'm going to include this beauty in my next ChowTales Calendar I"m pretty certain.