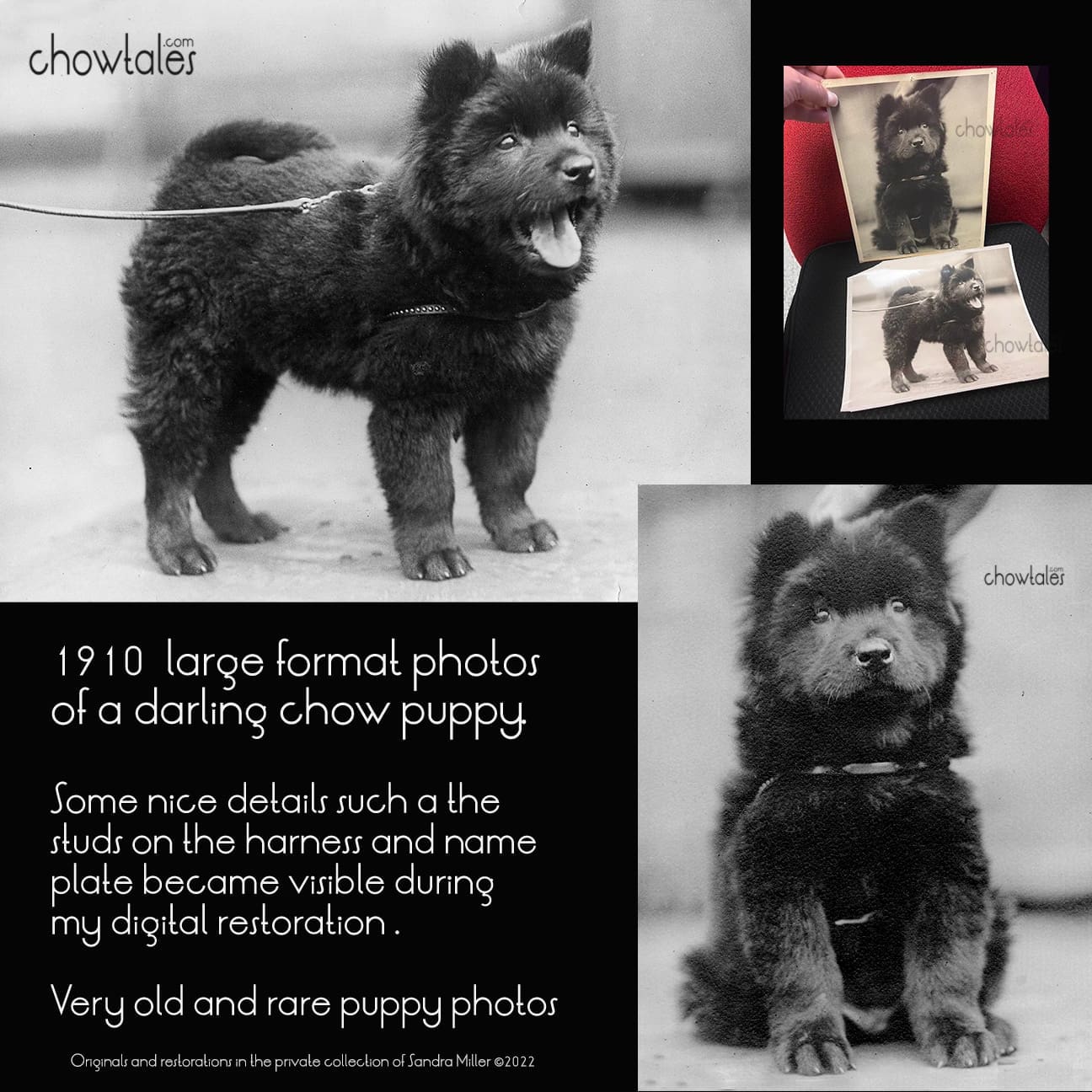 Yesterday I worked on restoring these 112 year old, Cira 1910 large format photos. This is so early in western chow history it makes me ponder was this puppy from England or a Chinese import. Very unusual to have such professional and large photos of a chow…..and a puppy no less
---
The photo paper is glued to a backing board similar to Victorian cabinet cards and each is printed on a different photographic paper surface.   The standing one on a semi shiny paper , and the sitting one on a pebbled finish.  This leads me to believe the photographer may have owned the puppy but that is just a guess on my part.
---
The quality of the images and the poses are reminiscent of the famous
Tauskey,
 the worlds most famous canine photography of the 1920s. In 1910 before his canine photo fame  (when this photo was taken), Tauskey was apprenticing for an equine photographer in New York City.  His images were mostly signed so we will never know for sure who took these photos, but Tauskey is not out of the question.
---
They were a joy to work on with very little to do to "fix" them other than clone in  the torn corner and remove a considerable amount of  dust specks.  I did some judicious sharpening to bring out little details such as the harness nameplate and studs as well as bringing the expression to life from the fading.