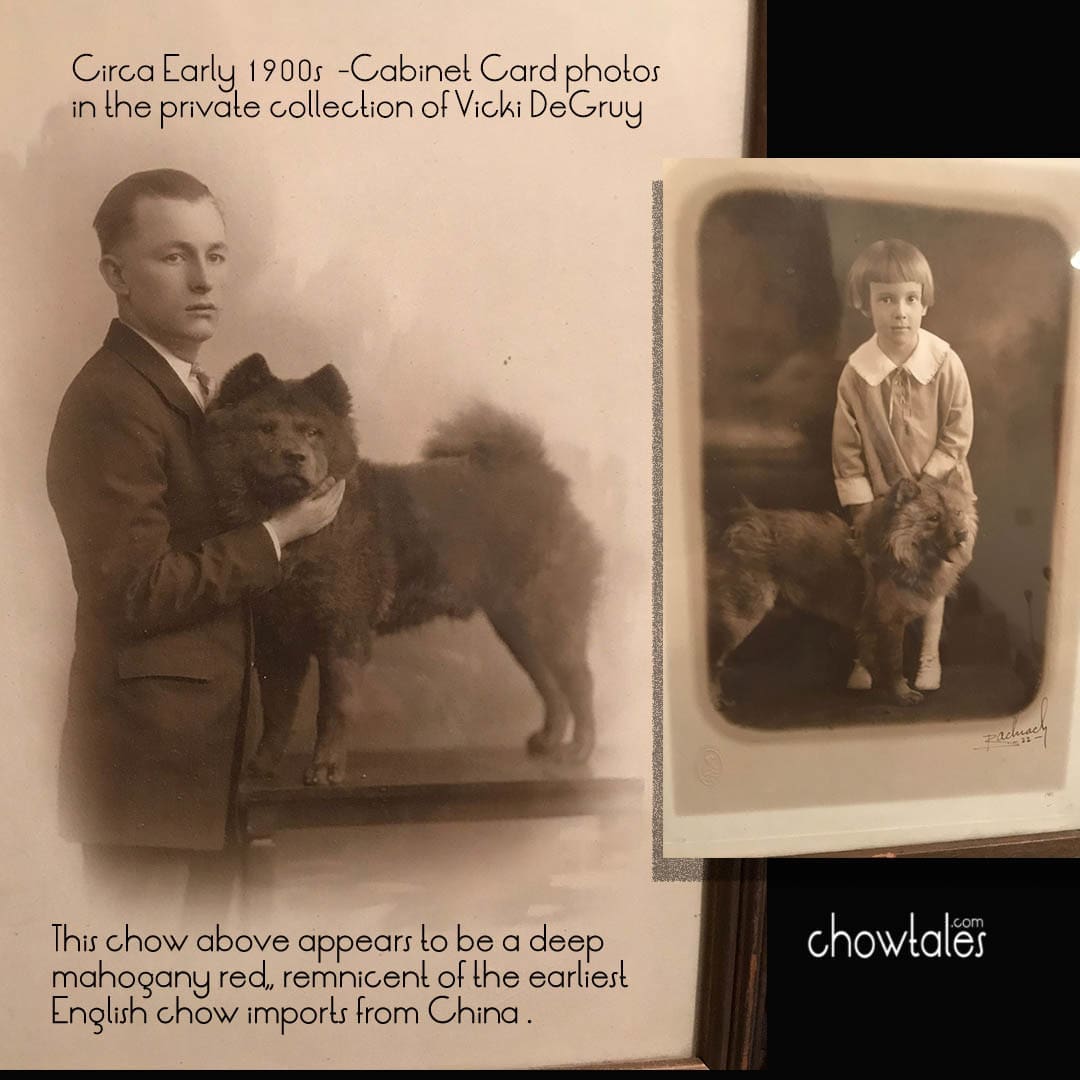 These 2 stunning photos in the personal collection of Vicki DeGruy look to be from the early 1900's to 1920's .
I greatly appreciate your sharing photos of these images with ChowTales for all to see Vicki. These are absolute treasures and in such beautiful condition too.
The chow the man is holding is very classic early English type, echoing the best of the Chinese chow imports to England before the turn of the century.
These are both outstanding photos with such history and charm.