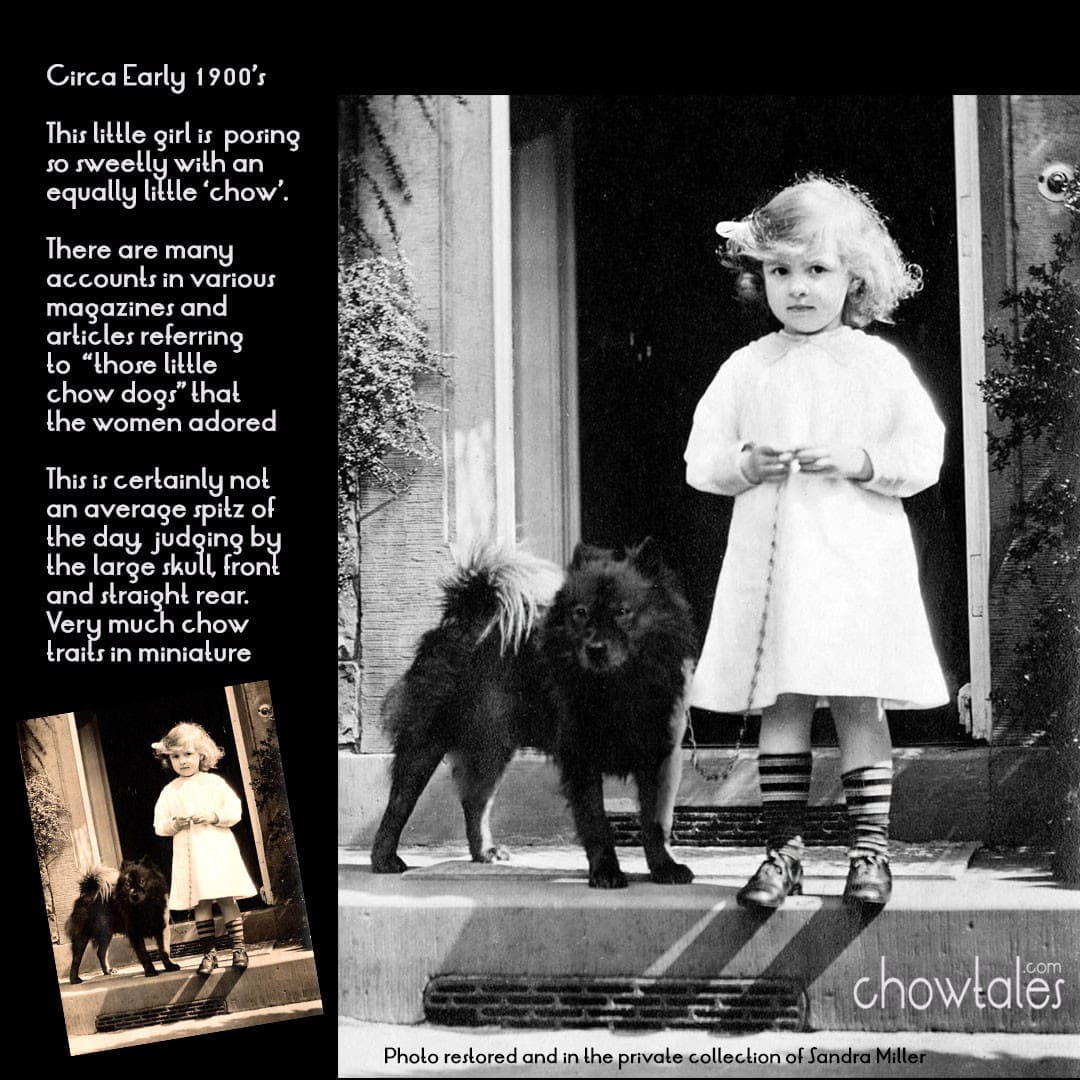 Circa early 1900's . This is such an unusual photo in my personal collection, of a darling girl with her little 'chow' on a leash. Perfectly to scale to one another!   This little dog is very typical of the early chows, but in miniature. It does not look to be a puppy judging by it's adult tail plume. The topskull is broad with almond eyes , lots of width to the front and a straight rear as well as a square dog.
I have run into so many articles and illustrations from this late 1800-early 1900s timeframe describing the chow as "those little chow dogs" , which makes me ponder if some of the pets dogs sold were quite small. Some of you noticed in the recent photos I posted of Calvin Coolidge, how small the adult chow "Tiny Tim" was tucked under the president's arm.
This was an incredibly nice quality photograph that needed only a little work, mostly on the dog to bring out the features and also the leash ….and check out the little girl's socks and her cute fingers!
Below are just a few references in pre 1920 newspapers I just find interesting and entertaining.   The chow's compact body, no matter how large of a dog they might have been can lend one to see the breed as smaller than they really are.