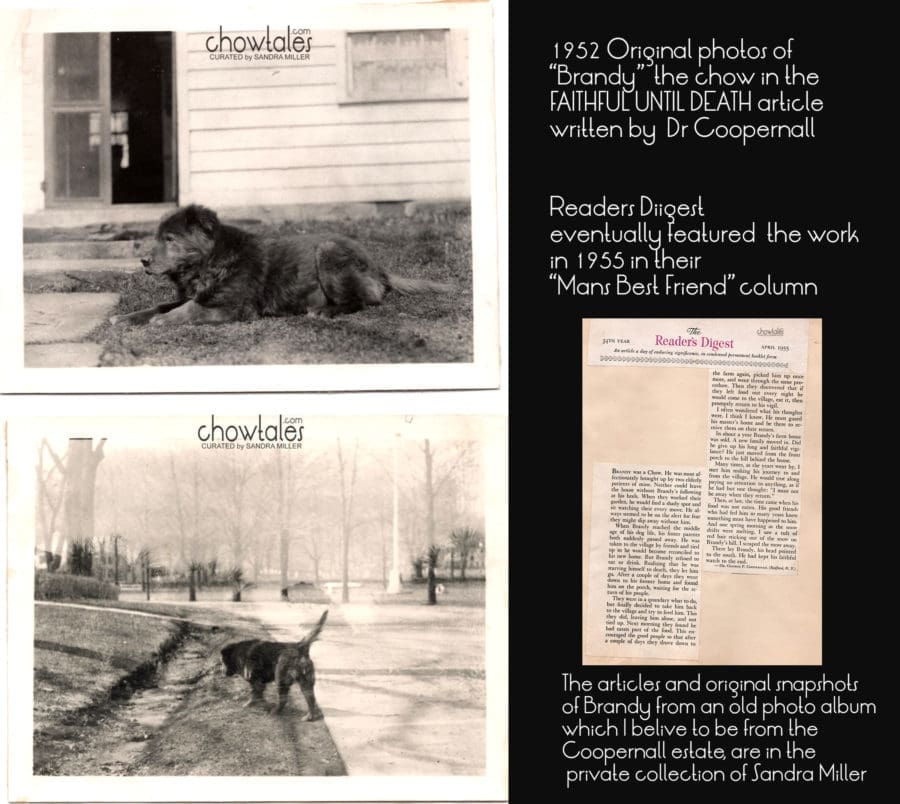 I have taken my brittle envelope of these photos , article drafts and correspondence out of my files multiple times to write this page. Each time as I re-read this very short story about Brandy the Chow and his devotion to his owners, I break down in tears and put it away to work on another day.

Well that day finally came yesterday as I stared at the yellowed pages and photos again and decided they weren't going to improve in condition over time, and the article isn't planning to write itself. So tissue in hand….here goes!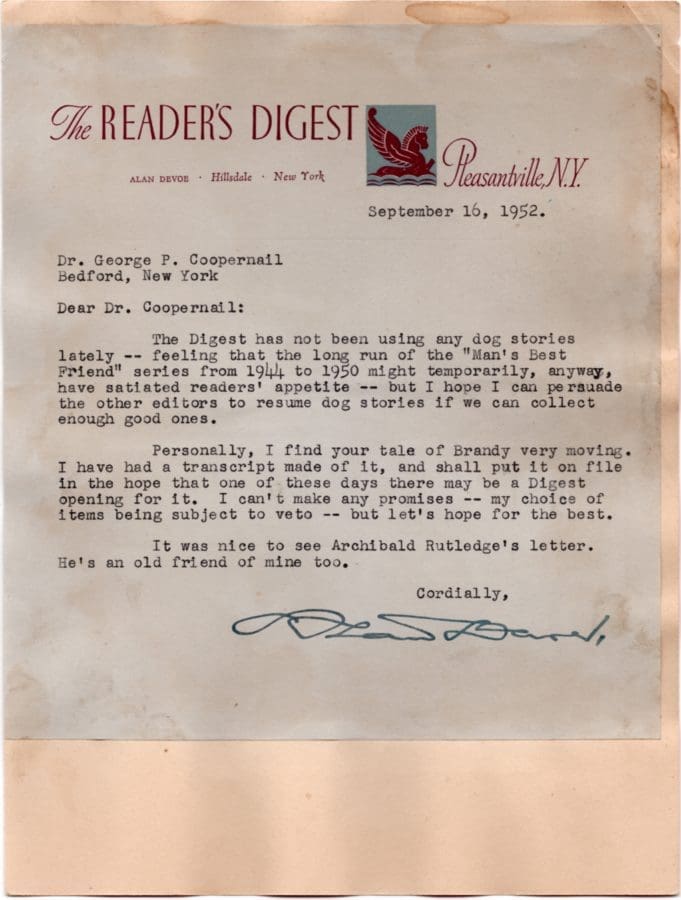 A number of years ago I purchased a packet of letters and photos all attached to old photo album pages from an Ebay seller. The timeline of the letters starts in 1952 when Dr George Coopernall of Bedford NY, apparently sent his local newspaper article to Readers Digest for consideration which you can see above. Below is the original Bedford NY newspaper article Dr Coopernall wrote in 1952 i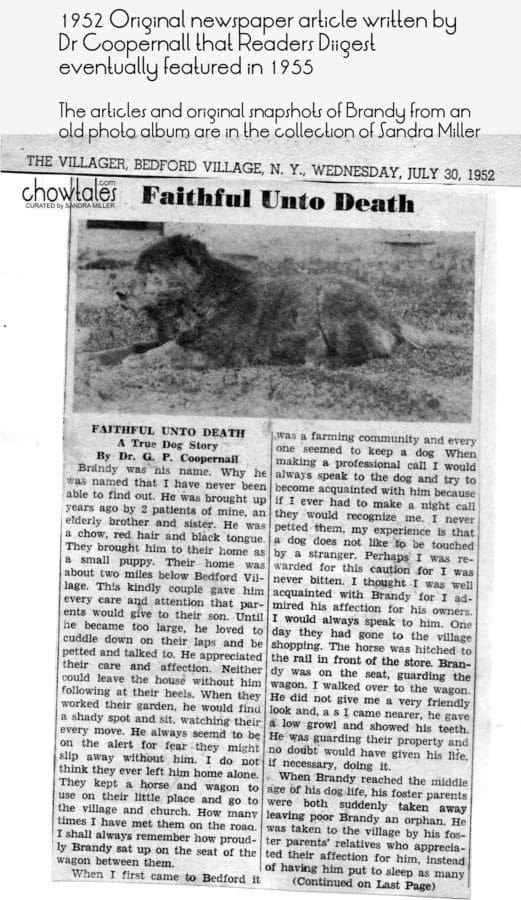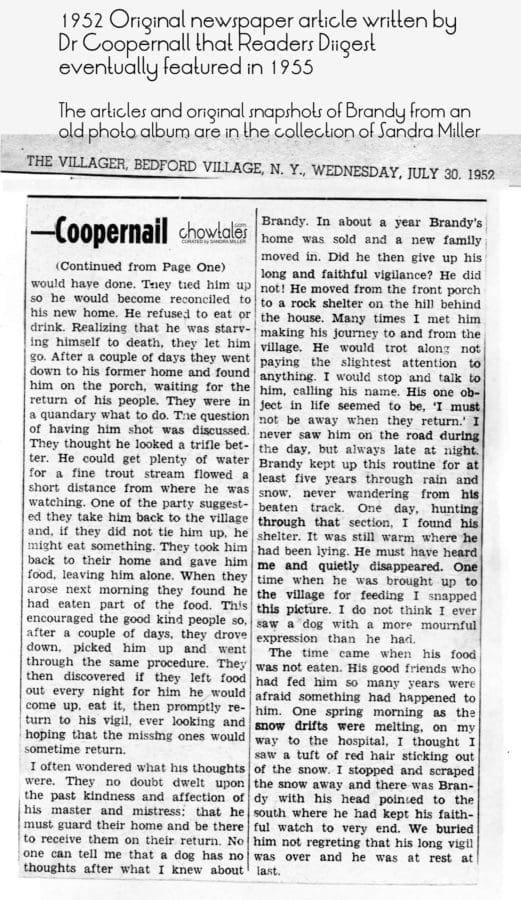 Ok… now that you are done wiping the tears away….to make a longer story short as only the "Digest" could do well in their "condensed versions", Dr Coopernall was contacted in a letter which I also have here saying his article would be printed in April 1955 as you see below.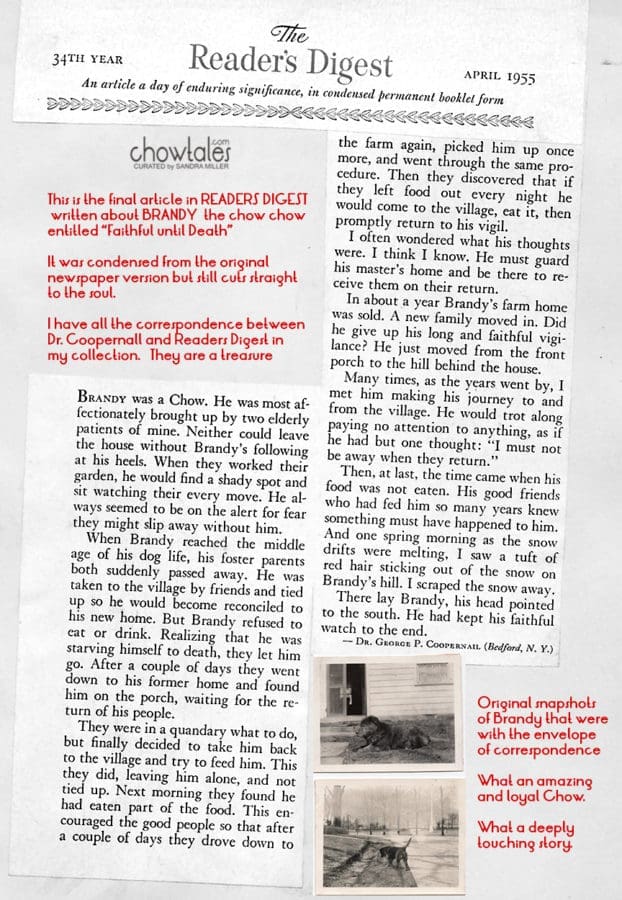 I have a packet filled with letters and accolades from the local community, universities and hospital staff etc who surrounded the doctor. Far too many to scan and adjust, but the treasure to me are the snapshots of Brandy Where did they come from? My best guess is that Dr. Coopernall on his walks through the village doing housecalls, may have taken these photos himself, as this wonderful chow had touched his world so deeply . So much so, that he penned this wonderful story for all of us to remember Brandy by

Rest in the sweetest of peace dear devoted Brandy